Lichess End of Year Update 2018
Lichess Team
Announcements
Onward and upward!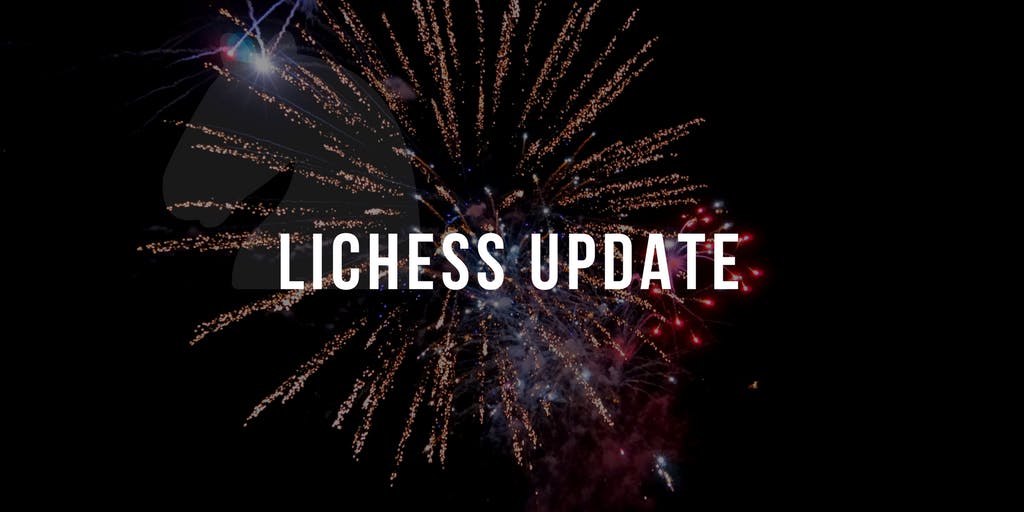 It's been a huge year for Lichess, with a record number of events and a massive increase in users. In fact, there has been so much growth that we finally had to add an extra front-end server to cope! Lichess is not just growing in numbers, though – the hard work of our developers has brought about many new features and technical improvements. We've also expanded into new areas, including some forays into journalism and a string of special events. Please join us in celebrating the achievements of the year and looking forward to what the next one will bring!
One billion games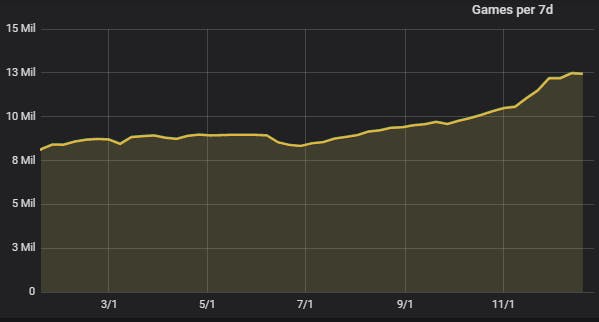 On December 2, the billionth (1,000,000,000th) game was played on Lichess! That's 10x more games than three years ago.
Some other milestones:
40,332 players connected at once during the World Championship tiebreakers, and regularly over 36,000 since
1,800,000 completed games per day
98,000,000 chess moves played every day
84,000 analyzed games per day (equivalent to 1,400 hours of Stockfish processing)
1,418th most popular website in the world (up from 2,458th at the start of the year!)
Over the course of the year we have been working behind the scenes to make this possible. We upgraded the main server and database servers, implemented more efficient game storage, tweaked kernel parameters and improved websocket handling. We're now able to simulate realistic load on our test servers, so more performance improvements are to come.
As always, you can view our costs, fully funded by your donations.
New features

If you've been paying close attention to announcements throughout the year you'll already have read about these! In 2018 we added:
Lichess also branched out into some proper journalism with fantastic (even if we say so ourselves) coverage of the biggest chess events of the year:
Special events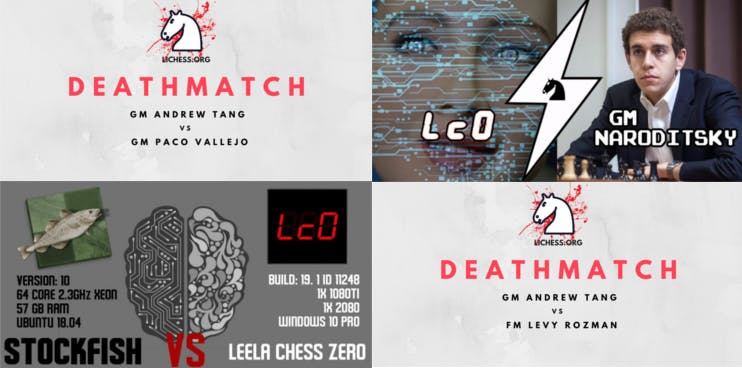 We had a great reaction to our call for more events, so in addition to the regularly scheduled programming we hosted a number of special events. We hope you enjoyed them as much as we did, and look forward to more!
As well as:
Meet-ups

It's not all online, either – Lichess is making an impact in the "real world" too. We had three hugely successful meetups this year and participated in a conference. It was great to meet so many enthusiastic members of the Lichess community!
London Chess Conference - where we gave a small demonstration of Lichess capabilities, specifically for chess in education!
Overall it has been a great year for us. We hope you enjoyed it too and look forward to meeting 2019 together!