Deathmatch: GM Tang - FM Rozman
GM Andrew Tang takes on FM Levy Rozman in an epic battle to the death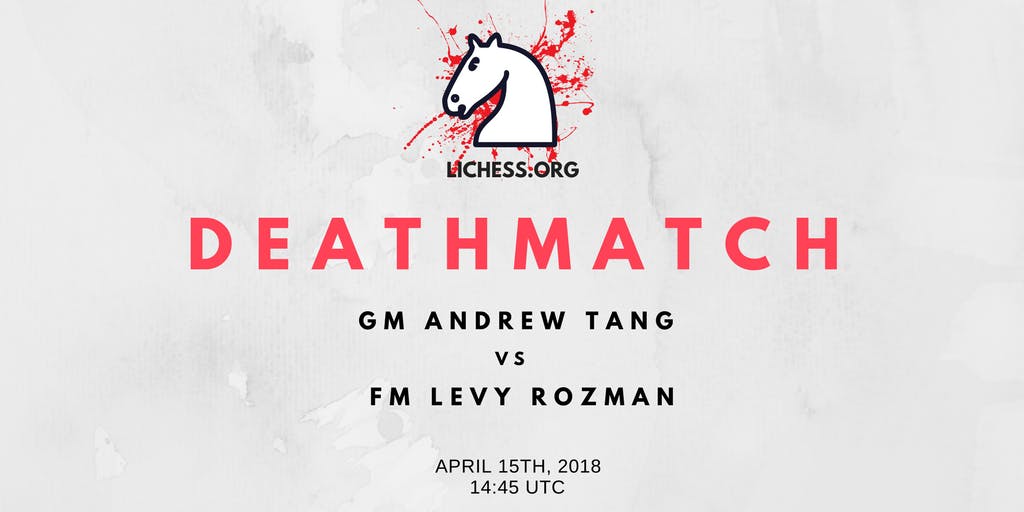 This Sunday, for one night only: GM Andrew "Penguin" Tang takes on FM Levy "Crew64" Rozman. The internet is no longer big enough for both of them. Only one can come out alive.
Ladies and gentlemen... introducing one of the fastest players in the world, weighing in at 2517 rating points with a reach over 1 million pixels. He's on top of every online leaderboard and has more shields than a Testudo formation. GM Andrew "Penguin" Tang!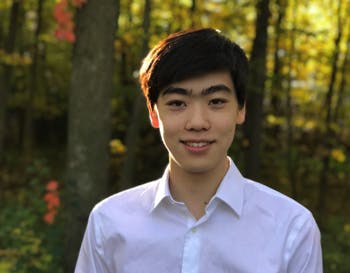 Follow and watch "Penguin" on twitch.tv/penguingm1 and lichess.org/@/penguingim1
In the opposite corner, towering at 2389 rating points we have the man of the people, representing the 8 million strong of NYC, FM Levy "Crew64" Rozman! Don't let his title fool you. FM Rozman has already acquired two IM norms. This underdog will leave you dazzled with his impersonations, accents, and azure blue eyes.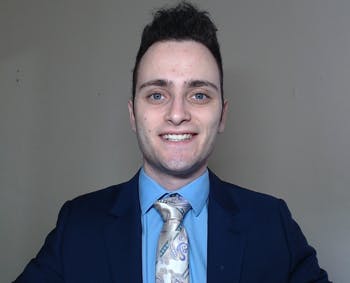 Follow and watch "Crew64" on twitch.tv/crew64 and lichess.org/@/crew64
LET'S GET READY TO RUMBLEEEEEEEEEEE!
PS: if you can't wait, be sure to check out our next Titled Arena on the 12th April, 19:00 UTC!
Practical information
Where: lichess.org
When: April 15th 2018, 14:45 UTC
Watch live: twitch.tv/penguingm1, twitch.tv/crew64 or follow the match on lichess.org
Prizes
Match winner $300
Runner-up $200
In addition, each player can unlock an extra $200 bounty. If at any time during the match GM Tang strings together ten wins in a row, he will win his bounty. FM Rozman only needs five wins in a row.
Format
60 mins of 3+2
45 mins of 3+0
45 mins of 1+1
30 mins of 1+0
The event is sponsored by the one and only Anonymous. Thank you for making this amazing event possible.