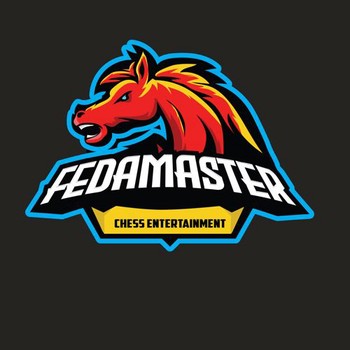 FM

FedaMaster

English (US)
FedaMaster is all about sacrifices, excitement & chess entertainment... all about sacrifices...
This FM Deniz Arman the founder of FedaMaster Channel.

The channel has been available for almost 2 years and streaming chess almost every week and bringing chess content from live blitz chess games to sub battles and from simultane chess exhibition with followers and subscribers to just chatting about up to date facts about chess news and chess events.

The channel accepts donations in order to invest into quality streams we convet the donations into technological equipments such as 3rd monitor for desktop, higher quality webcam for streams and special chess masterclass for subscribers etc.

Regards,

FM Deniz Arman
2301
2531
2463
?
2193?
?
12 wins
1 draw
2 losses
Played 15 Blitz games253111
2 losses
Played 2 Bullet games23017
6 wins
2 losses
Played 8 Blitz games254210
1 win
Played 1 Blitz game25525
4 wins
7 losses
Played 11 Blitz games25475
5 wins
3 losses
Played 8 Blitz games255221
21 wins
1 draw
2 losses
Played 24 Blitz games253130
3 wins
3 losses
Played 6 Blitz games25015