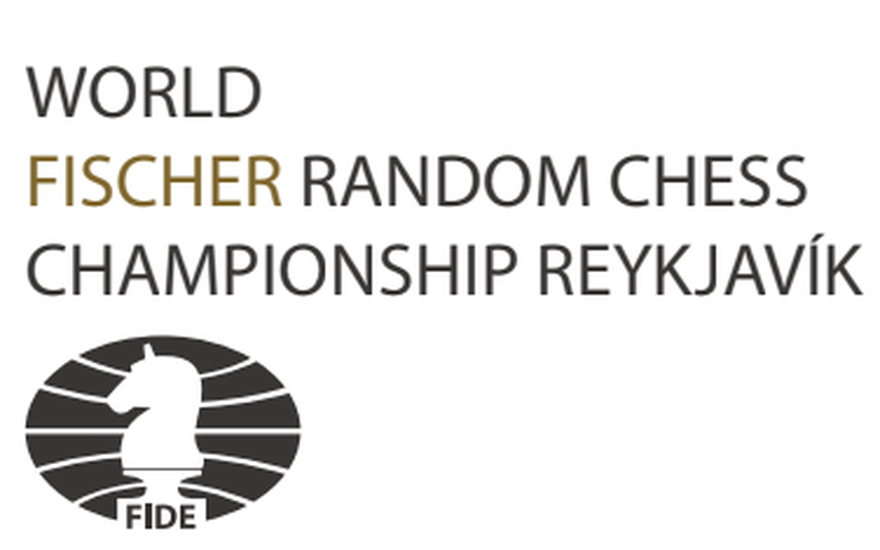 FIDE World Fischer Random Championship - Lichess Qualifiers
Check if you've made it to the next stage of the FIDE World Fischer Random Championship on Lichess
Use CTRL+F (CMD+F on Mac) and type your Lichess username to find your account in the list. Both the FIDE Offerspill World Fischer Random Qualifiers or the FIDE CCC & NACCL World Fischer Random Qualifiers are contained in the list.
The list is updated roughly once every 24 hours.
If you don't appear in the list and think you should be there, check your Lichess flag settings. Users with the Russian or Belarusian flags will not qualify to the next stage. All titled players have automatically qualified to the invitational arena stage.
Provisional results from the invitational arenas pending fair play checks and removal of wildcards, compliance with flag regulations, etc
Sparta299
sashadav
BenjaminBokTwitch
Zubrrr
calculatebetter
giantslayer83
V_M
Yuriy_Ayrapetyan
elshan1985
rdm89
titan00013
kingnb
satranc777
MegatheriumGM
YegorS
Donskov_AV
seojungmin
walmikh
stasOR
krasavchik96
SergiIvanchuk
EricRosen
Woron-78
SSJGSSJ
vaMPir16
ErenYeagaaa
mutdpro
Spinaltap
chargemax23
Doppelbauer01
VMikhalevski
rb1994
CJ100
Smyslove
trizuliano
Former_Player
ninehundredsixty
DmitriKamilow08
Abdisalimov
Goroshkov_Maksym
cucumber4
K-Georgiev
MihaiG
KingofCheapos
timur_nurzhanov
Ilia_Jude
IKK_2022
jumpingknight20
MIM64
AngryBirds1999
RealDavidNavara
sp1cycaterpillar
Protagonist98
Kos1189
Edegem
notmisha
pangazmat
OhanyanEminChess
Litigator94
gmisagm
hall03
navnp04
MessyAnswer
DarkAlekhine
IsaacGarcia
l8pawn
mabumba
fin_trader
The_Daethalus
Bathilda_Bagshot
MikiGb
aftereverypartyidie
Vishyking64
MarlboroClassics
Readly
Ellaijio
VolodymyrMolyboha
BilllyBones
hout14
kandidat1996
DaBassie
venajalainen
promove2500
hochjoch
DarkKnight97
pepellou
Soltanici
mirciulica14
Bayan5440
blitzbullet
KokeFischer
OhneSenf
Aliyev_E
bichess01
theKittycat
jlhammer
IntekChess
juancruzariasTDF
garnek123
twinfighter
specialsunflower
Serezha139
vlad_00
deatheater123
jaci3
championps
Yanidze
Elnegritoojoclaro
Ruefi
Puntano
German_Bazeev
Marmeladka02
JBakker
Hard_Utilizator
Juvenilia
thedjoker
GalyaevA
mago_pol
RebelJohnny
eltenedor
Asher_Angel
Viennaconcert
Badrinath
muisback
LudovicM59
Mrios
Infernal_XaM
Barcelonski
LamazeSimon
Partosian
xaste
vagkos11
JRenatoMaranhao
mokerslag
Tuturdu50
real10001
Amelie345
Amoruso
BoneCrusher-A1
enmQ
Reti_Chesspert
FedirBohatyrchuk1892
medela2019
GlazAlmaz
balachess2006
MClarke95
Zlost
tostifabriek
Stmfhqqql
ReneRondon
chesslaos
ljubljukushat
ferrari9182
Chaos_Magic
sture1234
juliolenox
Chessfis
MeneerMandje
NigelChort
DrAgnevstein
toog
inSecOP
RD4ever
DrChess111
LuckyRi
ScaryChicken
istil
Chamaeleon3
Don_Tillman
youngtalent2022
pawnendgames
rob188
VictorMMagoP
Iguanych
MADragon
alesha_kiselev
Mr_CHA
djshess
davids04
Thulp
Lecter_Hannibal
PraveenPrasad
MrAlexGuit
Crazy_world_bomb
Chess-Network
argo77
tuntematon
TackoFall
CrazySage
TAKINGKING
koziororo
ddtru
DaargaatJoop
MinaldAndrey
Mac_Stone
AndrewLA29
sashmat
VikhrenkoKA
RoadToFM-L
Silkthewanderer
Fegatelo78
filyadelfiya
Jegern1
WadimRosenstein
KARASUMA1
Aryan_Rahimpour_2004
Chessproverb
STL_Liang
dreamteamer
QuickyBuicky
Cuajada_Zero
PerfectPretzels
mara_chess
bobbi-severov
alp_arslan92
driscen
WesleySoFTW
Mugwort
neas78
kvadrik
Desolator
karakosh
HRS1958
NoSpaghetti
Glasslinger
ReyChibcha
Replicadoe
Ivanchuky
hadrien41
littleczechfish
dontbothermebro
sidchess1427
blue_knight78
Eleguanyerd
B1zos
StandardChess
bazhengross
Romasym
Schachmalanders
nooartur
Vitruviy
imnow
BigAssKiller
nhkyon
maksimish565
Lennyboy12
NECK_REG_VR_PCL
Kroker
Adrian-James626
Empire22
Ionescu_Bogdan
Aknok
polishmozart
cazmaniakigdom
Shiner22
CheccmateFrost
rudi1234
smupadhy
Gustavoribeiro07
AmDm
Lisovskis_07
upoe610
ray39
oceanbreath
JopraloGM
LiderChessAcademy
Konj2345
Koukku
GalaxyPl
nikol1902
Tembos
Ward-Tsh
niguil
Magic-Square
SLmaster
metadon_777
BFHGvqXViB8N5G2
Andrewj508
Matte03
Hijosmios
Delebarre
PinkPanda74
UWinKyawHtwe
minageus
Yurasova_Daria
mathias2003
qpwoeirut
Kesavangpks
TonkaOnka
Youssef_Emad
detox93
Arps89
Teodor111
Vukasin_R
ibbod
picklebick
DrLotte
IgorKowalski
maly_terminator
Viscam24
daminovroman
aa175
timoru
themiddleway
skorbie
chessteria
chessgoldgen
tushinskiy
leimonus
sabinafoisor
wd1961
Dasistgut
Coolstory
CannyCanns
masterwen01
Ushkothebear
dancing_king
Ishmael67
Hematom87
Chesswarriors12
Chesswinnerhopefully
Grossmeister990
arvindramnath
vwnv7
TheChessPrince
Dr_Livsy
GKANSK
Sokol1488
percussions1214
pulpach
Amelrus
ketrabluwos
alsem
HelgeA
Miguelss
Marszall
Olga_Zhuravleva
JoergKIZ
LongLiveTheKnight
lubitel64
m-s-g
mertgureke
ChessSpectral
KingHunter_14
martimhernandez
ojppe
Contreras69088
alekseu2002
Kormi88
DeConqueror
activo01
Bulletexperte2
mitsotaki_gamiesai
MattBuckley
owi2221
dannamari
slk92
vrkram
Bananafisher
dreadpresence
FireonBoard
passiwitz
SanLit
Cookie2015
Nyxnyxnyxnyxnyx
KingKondor
tsakos27
AnoniMode
Fluke180
Manitadedios
Komardin_Alexandr
ChuckPhil
Niccless
realandante
bistravoda
KingEmperorLelouch
Jony0304
Shaeonelll
EarlyR
Tsilboy
Aragorn_II_Twitch
G-Lorenz
vincele
backitupbackitup
Fantazzini
fredthemoo
chessarmy_2020
ChessSMC
KlerCaku
Forhavu
Biregina
meyt44
ilovechess36
Chessrulz231
TotallyCheeting
Tarmiel_LSM
jdrc
MichaelRichter
Kozionov_sergey
dampooo
Paavo87
TCF_Punisher
kasfischkar
furkoska
CJ58
Alexx11
NebenEckenSpringer
pelya
SmudgeOfAshenFluff
SergLazy
sjve
omon
penguininblack
Bakhtin_AO
killandgo
MILKYRIE
jassal
Gud_game
aloisp
sharp_play
nihal22
tvattakta
master_in_making
baibhabsingh
Gladiator-Chess
MFjpRICKARDOSALAZAR
KindaLoseer
Michael_Eremenko
Sonrises
Kahju
John1914
CaraBiruBi
shreyan0711
Alenzer
eltigrecu
airhawk
RodNixon
Magnus-or-so
hallvardhf
jeremyrutman2
devdas1990
Ceshen
Phika85
Kostandin1
giansar
papayka
Bohnenbauer
lider34
AK_NZ
PimentelRO
sterpfi
RyanWelly
Arvinder_Amateur
elselime
chesslatte64
HuyTony
Megakosmico
Rageagainst88
eibanezt
ChessNoob001
DaRks0u1
budin_ka
Rossencato
tanler
Faustoo2000
retisangil1
Pard24
harshi12
Lillemor
trashcanPlayers
ahmadwiss
Veryinnocentguy
CapeStGeorge
quickpawns1
Roystead
FIJATE
poh59
SymGr
Trappatoni
MrQuick
FLGaggi
Sakinaga01
Dharshan24
RomanB_astard
BIG_Pirate
Penza2
DDDAlexDDD
FischerRandomChess
fakenews1-0
RajaBabulus
Arnacman
nanomachine
TheBigGreek
KarlRanseier
milien1701
ChessHobbits99
Agyzmal
Chess960Please
Entitled_Untitled
Pilot100
STL_Grischuk
Chesstoday
FatherGascoigne
rasulovvugar
chessajedrezz2020
gg-gm-gmg
Kacparov
Sirlin
Durarbayli
satchitanandaj
IGMGataKamsky
Night-King96
TheOneTrapMan
CaballoMirandino
chess_lover2020
funny_chess
iwitga01
DarthZannah
habitualthinker
Sepuh15
kik99999
BilodeauA
So0o0o0zi
sumsar42
Experience_Chess
justantan
Indesertus
Andpalchuk
veni_vidi_vici2007
Revan_2002
UnSinge2700
gakashchess
HeeHeeHooHoo
KonstantinKazakov
miz63
crab_2010
Parsifal01
Hovik7
Cruel_Yaro
DO_2002
Chess_Attack_Juras
Vlad_G92
Feokl1995
rogerbr
ThePatrick27
fastestmanalive
sr654
nocapitulation
LoruF
drop_stone
Dr_Nezard
Argonavtik
Sbeerfish
BSKare64
evilhamburger
Monkey_King
Sreyas2008
CursedVegas
kenkons
Hans_Kastorp
VSawaF
DogeBank
argentum123
Esssquire
Orakul135
swimmerchess
ljuks
Ti-Ga
cheburashka15
daro94
fadamos
Fumitoks
shava04
alifie
Mashi2maro
Kurtenkov
Miterr
Statham_13
Iskusnyh_SV
Vikki499
JuleVerne
Zkid
Riquelme93
EltajSafarli
AlaaElhares30
BughouseKnight
porrasfritz13
PandaMala
vlad10898
ISASHULYAI
calcu_later
PchelkinVK
Alexey_Gusarov
Ant09878_09
chess-art-us
raffytivs
chessmaster2006
Practice_Account_1
Matthew-Fishbein
muran29
Creek123
Alpcnkl
T2016
Turboplombir
walchess
superspeed
AFAZ
SErgo2010
ParasBhoir_26
onyxz
Vovochkin
k72chess
pleaseresignnow
Sherlock0099
lauzes
KonanderBarbar
shustov07
SerGo055
Iatrodikastis
Shuvalov
sasha197025
Florianger
SashaKuzhilniy
Madakunya2020
gooddave2017
Ginzburg_Yakov
WhimsicalJammed
nihilistiq
arnikka89
thenumberofthebeast1
Snekku
simplesimpson03
kingchess7
AttackingBeast
harsha15
smurf42
solomon88
vvtb
anasta10
kontsarsi2004
KaanKucuksari
No_Move_Left
mtatar
TomorrowLand
NikolaN98
arseniy_2004
MosieznyPancernikus
Kelevra317
KALINATOR
Sergey_Shtyka
Indianfighter
Maestro_Isa
ChessDonkey
Steinfurt
kaizen30
pisotKA
Speeding1290
captainwakanda2004
Bozzy005
Vijayanagara
Supernik08
Nadtkins
RussianBlizzard
ComteMontecristo
surrenderPLS
Chikanchi
G7T
CaroKannking
Super_player123
TayTayBis1
Umumba
FlinkerFreddy
wyattwong0608
p79g
Funkmaus
WeakendGollum
StepanOsinovsky
ChessTrain_YT
Gannikus21
SF-46
Bulleteer
Saqochess
Lazy_boy26
Unmillondejaques
Devil_Arrah
AnIndianChessplayer
tsarsi10
kamandragon
THE-SACRIFICIAL-GUY
eksponat777
jdac23
Semetei
AylorSnow
Klimenko_Sergey_IM
Uckraniano
chessgonemad
pesotskiymikhail
risamara
RomanianForce
ShurovA
aconeni
Milyakin_V
easymoneybagger
Alexr58
elmasgrande
Luggeislucking
georgestoleriu
bazar-wokzal
Iamshubhamshukla
aldeanos
Smiling_Friend
Lord-Damianson
Jhonhts20
BlackKnight98
Zaplya
papadosor
Filipets_Egor
impr0v3r
KolhozZaria
fayzi-007
Tigerscot
Jooin3
Teefoox
gsvc
FantasticInspiration
LelegVinna
btww
zvonokchess
Blend99
slp04
Putnik2
mrnicesine
vladoboch
may_rus
Alexander_Domalchuk
ohmydomdom
chessplayerpatzer
Kostya0506
PChernomordik
SlovakiaL
economan
Super125
montrichard
Holstenthor
Schachmasteo
Perro_Sanchezz
mihaiandrey1999
HSGM
brokeneveryday
Tremil_2
vigdy
B-l-e-r-i-m
phenomen54
Olm65
Gadhavi_Veerbhadra
thehighpriestess
lgo23
knighk
Drakos4
TitleKiller
etsitbaB
Dosik78
Souky71
Be3N2
Lonely_Bro
nvardhay012
Sulis1901
Topsyturvy2013
e-pluszak
DiscoveredAttacker
kkoutras
ashleesh21
AVYAY_SHARMA
SHREKDAVID
Chillkroete77
bingo95
Rekcul
Tomberg_Dmitry
pzdctip
Victor_Tyutyunnik
VadosVad
Crypton98
NeutralMonism
MagzyPotato
EngineeredAttack
agnivo
JonSnowNW
twoheadedweasel
sah_quel_plaisir
Sanek_Mikheev
ZoubkovaVila
Aidoz
Pushka
Morlockk
unai777
FILIPN05
Moorthattil
Amritraunak
Vovan2011
ayush1818
improvingchessplay
dim04ka
huja
Gokerkan
rswtfxyugch
arturchix
GeorgMeier
chris_gl
YessssssDoooooThat
alexandr_gorokhov
mazetofonias
Kurazhist
gameoverbro
vishytheplayer
qeeqer
Bergoxid
zisdia
HarshTheGreattt
adrk2
ObservantLion
WeirdLogic
dinoko
Notyourbrodude
rojitto
NattZ06
erodataM
NLance
Yusufburak_04
przybyszeg2
Zahar_Zaviriuha
SplitPursuit
Felix_Kuznetsov
prettyScream
MW1966
posazh
GGuseinov
jinanjomon
DarthMccartney
FlaggingSkills
Arnedo01
fiumedk
AVS2000
arvids_andrejevs
shahinlorpari
AdamChess2002
Ferret50
KrithikhaPon
Vanillekopf
ditzo_met
LybaInn
SMAUGLYS
Artak_Manukyan
Arsenov_A
KoolzTheMC
ColdBloodShed
Ardenno
israyilov2006
DL23
Samvel_Zaqaryan
Iampizzacat
shinerzz
Dikarkaz
Sh1ba_in_the_park
BrainstormerSJM
AndreiNicola
MaxHooijmans
frelsara
Roman_Yanchenko
tacticthunder
Dranuano
jasrom
ASKCHESS
Umar_ibn_Xattob
Na7Nebe
HorrendousEntity
holy_spirit
ferdynek
an49g
Samweiss99
Maihuuna
zadvinski
AxtlanSanchez
LightningChess1
legato
stevis5
PP0852
Unicornz
Urtas
Wiedmolol_bool
accool52
HighLight123
lechuwwa
MerVit
joecima
dragonberlin
chaux
Nyrven
dadou61430
kinglarsen
martin_montoya
LEV2310
Abtron
Mickey_Blue_Eyes
ArgoNoStress
GrandByniolus
ForOpeningGameOnly
Halaow11
iwillqualify
nightwoolf
maybe_maybe
Goodchessgrandmaster
bobderbaunikolayy
utf
SuperDodgy
Elinsecto
ManuDavid2910
vimun
youngchess12
isenmontero
TacticalMaster
NeSuBaMu
Nikita_wq
Carloboy1
iocomunicoPUNTOnet
Crushing_Kings
pobimrbr
Franc_Marat
JE_GAGNE_FORT
pazer
karasso
hello11235
HighPingAbuser
Akshak
astaren
MonsieurPatate
Pastoripelaa
firehawkv
mrforkydude
djinjago
wzhchn
VihaanDumir
Dieblauesau
SummerMarathon96
Albert_Enisten
mAHiTh1708
AngelitoRT
kontraJako
DEMENBAN
rdarruda
queen5layer
king_karnan
Razmenchic
chesspawnrookking
JoelArtemioMorales
KingdomsDisdained
sparrow1985
ErLev
mindhunter0101
Abscence
Morric
ciro20
fiddle_master
AkibaKerez
sasha_solovev_777
Pavarotty
anjumskhan_practice
M-P-M
Jus_Jacome
Franchesska
bravegamer07
Astronautenschach
thab
micky2104
Boydia-Sidi
bobancio
Playfair
kbtest
ArkodiptoDutta
Abiud2020
VladislavKrasikov_FM
atorralba
thetizi007
cc3100
Hex1000
ITPMeet
andresus16
Ammir
toivokcrusher
Yaromir299
sofadecor
russiacoach
Sumaher
dread9872
Fritzi_2003
NossirZack
end0funct0r
chessduke000
Prihlop
noggis
ddhvsc
Mortred5
themayor101
satchitanandaj
aa175
superspeed
Vikki499
KALINATOR
iwitga01
Oleg946
TimurKocharin
Grandmaster-Ajjesh
Bathilda_Bagshot
GG_SPN
Fonsofan
kik99999
AnIndianChessplayer
simplesimpson03
shava04
Punisher_STL
Bajanista
MichalNawrocki
ArgoNoStress
btww
alekseu2002
EarlyR
Billythekid30
TheChessPrince
Yusup5351
Argonavtik
Chillkroete77
Sbeerfish
thedjoker
vividu18
BigAssKiller
kkoutras
Spank_Your_King
il759YaMS
ditzo_met
end0funct0r
ljubljukushat
Ant09878_09
Testesteron228
lauzes
Madakunya2020
Ishmael67
mikmikci
KeepCalmAndPlayOn
mr_lolipop
Kutsuki
aftereverypartyidie
Bakhtiyar_Askarov
DogeBank
G7T
RussianBlizzard
mokerslag
ComteMontecristo
grandmasterjunior
chess-art-us
Ilia_Jude
Sasha_4832
cinematic_music
Doooovid
vimun
ninjastrick
lusail
Doudou2015
DimitrjCalculyann
JonSnowNW
Andrewj508
Algorithym123
Clownlaughsatyou
Chessmaste
Alexander_Domalchuk
DaBassie
SlovakiaL
pleaseresignnow
MitSenf
rudi1234
nephilimkueken
may_rus
HUB18
Edegem
stevis5
doberman_33
CoronelBenitez
KingKondor
Smyslove
bartsimpson6
maquiabelico50
AlwaysAggresive
HoneymoonInBali
Komardin_Alexandr
vvtb
MoistvonLipwig
AxtlanSanchez
wd1961
AG1612
Patralgan
arkadan
Passpaa
bichobolita_004
ReneRondon
Devil_Arrah
Ariel_LCKB
Pavarotty
k72chess
checkmagnus
JudeSamarasinghe
ElReydelBlitz
Preman_CSI
Destiny_of_Power
Ajib_KotaBogor
dread9872
Fegatelo78
Olarov
Be3N2
Sulm_Brutal
Parsifal01
neckapb666
miko55
Tuzlukov_Daniil1982
econpower
wzhchn
mtnmcallister
stephenwilly
Ivanchuky
FernandoAcevedo
JoelArtemioMorales
chessgoldgen
lamb88
Blaufoxj
touhidk
ivo94
Jhonhts20
jianghaochen
hout14
patzerphobia
chimpchicken
Rizal_LCKB
go2006
Teefoox
AK_NZ
SymGr
oruro
kingsnpawn
vigdy
Jorny_Too_Pass
Yusiin_LCKB
brilliantmap
Boboker
PreparingMyComeBack
Romasym
lubitel64
Shuvalov
berbeza
noelnz
JeremyDuran
khalid_ontawar
Herzog2012
Dakshraj_Bole
argentum123
Toluwani_keenchess
ASKCHESS
shprotik_v_rotik
bazhengross
SneekySniper
romerin
BoricuasBond
dim04ka
Mugwort
DEMENBAN
Ashley2618
Umar_ibn_Xattob
ChunchunmaruS
Wepaly
DaRks0u1
Super_player123
knighk
DayWolf_PY
chessengineplayer1
cavschess2
Ruben_Briceno
ChessBoy_96
JandeeHonrada
MANgGugULO_LAnG
JoeNotVeryExotic
GoldMaster209
Lemeo
Surya_2022
PerfsheRadgestMistzh
SMAUGLYS
SFERA1122
ultraB_alt_01
NeverForgetMe
SONLAKERS
blue_knight78
montrichard
kamil200412q
MFVL
catalan_thegreat
calculatebetter
arseniy_2004
kenkons
azeri-chess2003
Aliyev_E
Alexey_Gusarov
chris_gl
QuickyBuicky
sashmat
Isaev_Anton_Val
Statham_13
Juvenilia
alexandr_gorokhov
SharkieCroc
rgemperojr
Jony0304
Rsoca
MAHanif
chesspawnrookking
habitualthinker
FBatde
surrenderPLS
MitSahne
risamara
veneteanuc
ChessSpectral
kbtest
Arsenov_A
OhneSenf
timitea
Ionescu_Bogdan
Chhin07
iamthechampion2022
MaurinM
Na7Nebe
firehawkv
junkjunk
tushinskiy
Colossus_Chess
GalaxyPl
TheUncannyCapybara
Bozzy005
Lecter_Hannibal
ArkodiptoDutta
Steynic111
MarineLePen_FR
Near__You
WowWaw
Lluisnr
NURI_LCKB
Enemy_of_Boredom
KonanderBarbar
Andpalchuk
Orlando_Gibbons
mtjab
moshakvar
shinerzz
Vovan2011
fanniemae2
Serezha139
Kirill-2008
kinghunter514
Bulletexperte2
onyxz
purpleblitz
ArtemDyachuk
Aidoz
night_mare155
NECK_REG_VR_PCL
NigelChort
Stream_Vlad
Uhary
Jero_el_siniestro
SureDo
kvadrik
CaballoMirandino
askamundsen123
DjukaricAnalysis
boberarena
mars555777
SergiIvanchuk
djshess
coolman1453
Vanillekopf
Hex1000
Fan_ofBethHarmon
RevengeKB
FedirBohatyrchuk1892
solomon88
Bohnenbauer
alp_arslan92
smartypantschess
BGZHC
pepellou
MessyAnswer
Alpcnkl
ciro20
gorlee2013
RMA007
borisv007
VadosVad
Chessblitzer27
lgo23
ModernDefence
Hematom87
Benique
Grinder22
ggploot
CHAMPIONN-9
Elnegritoojoclaro
MClarke95
Crypton98
ppiz
Chikanchi
lechoza-verde
GoldenLeaf15
Carl_Ramos54
hello11235
Rendi_Vizan
stkhd
Aragorn_II_Twitch
RobertT74
seth_7777777
Dakods-16
mAHiTh1708
Alfred_Moulic
RV-20
Rossencato
aidenzhouu
Alex984
abiamuwegoodness
jty
Brettsinclair
raytrout
Raykean
DragonClaws
Voy_aSer-GranMaestro
Zahar_Zaviriuha
qpwoeirut
fidefidel
Cookie2015
rduarte64
napoleon-recososa
Piyoshki
twoheadedweasel
dab1977
MrQuick
Chessrulz231
kkjj
XAJIK
ARM_7777_ARM7777
GoblinSSSS
AngryBirds1999
GRXbullet
Mr_CHA
Cecil_Cuevas
legionnaire15
chessteria
Phenomenon013
agnivo
Charlene_Moulic
raffytivs
XD07
Vitruviy
Kagan_TrN
FLGaggi
Ajedrez_intensivo
argo77
posazh
Rafaela_00
zacker22
TheBadComedian
Gmdalods-16
Zlost
waltallen11
Makasler
Samposebe
MatweyZhel
LuckyRi
josevalencia0698
JerryWest44
tonystarkMB
Froganinja
FischerRandomChess
Mik74
nhkyon
BoneCrusher-A1
ObservantLion
rinatik
BalkanPersona
Smiling_Friend
Spiridon
SLmaster
Sooraj99
mKhaalish
Glintvein
trizuliano
Turboplombir
Ntsoane
PaganIdol
jumpingknight20
LybaInn
esken
ErenYeagaaa
Gukesh_s_haslom
Sepuh15
zisdia
DarthZannah
economan
Supernik08
oceanbreath
AbdiFromSomalia
Miguelss
NossirZack
GlazAlmaz
Bayan5440
chaux
matuj
DmitryGrigorev
goodmove12
cazmaniakigdom
LowEloEnergy
rojitto
royAyush
commi
terfens
Creek123
Lonely_Bro
YurasovMatfey
LelegVinna
shustov07
aleir
Titorajedrez
ChessClubE4
dreadpresence
Islom2010
VolosChessAcademy
Viennaconcert
Sultanov_Teymur
loss2win
Volodya2010
Rakan_Dasa
bahneh
Kaspicip
Samvel_Zaqaryan
natyrlisz
Daniel002
Olm65
Millbo
Dieblauesau
aconeni
josep09
B-l-e-r-i-m
IntekChess
No_Move_Left
Kroker
chessblogger
editnix
minageus
NowArcher
Kormi88
shreorus
ojppe
UWinKyawHtwe
ferdynek
maly_terminator
RusChessCoach
adrk2
porrasfritz13
fxfxchess
tanler
LEECHESS6100
kostask9
shreyan0711
verstecktesdorf
magdanoz
Grossmeister990
ibbod
CJ100
SanLit
taitamab
Charcuterie
Gvein
AritzMancha
beginner975
Dagench
Ti-Ga
Sharifullin-Rinat
Gilevich
losergambler
SharpAxe
prettyScream
Putnik2
Tsilboy
jaci27
Cosmic_Fear_Mode
astapada64
BilllyBones
TitleKiller
ckassios4
Dh2022
Glasslinger
ChessStrawberry2020
BellBlake
No_leas_mi_nick12
io_11
ASahrori_prcsikabcrb
KingHunter_14
jpablito_7
OutBackGM
TonkaOnka
vishytheplayer
KingEmperorLelouch
AndrewLA29
JosbelPerez
qwl8
EudesMarques
toivokcrusher
Brilliantmovechess
SmallTactics
Ceshen
bellbellq2
Dasistgut
GIBHELLA2
Elinsecto
TioEpel
Viscam24
Samara-Ru
master_in_making
AlexanderMahoun
itzkuautli
Shamdrei
Steinbron
philidorsejati
Strobex_Gaming
e3Gewinnt
Adrian-James626
dancing_king
z3phyr124
DOANTATTHANG
Poisson-jaune
Ajedreziando2020
cumdrope
Tremil_2
ustam321
TJCHAVEZ
Jenderal_HCN
KrushTheKings
narayan0811
arpouille
dmitry_tretiakov
Speeding1290
Personaltouch
Marmeladka02
sparks_of_magic
Kingway
parth11
UchihaHAMADA
itay121
ChessTrain_YT
Kiselev_Vitaly
Green_Parrot
OldFischer
Readly
AfifFaizal
johncenatr
lutipon
Entitled_Untitled
superlinus
Ligonazo
Jitendra111
vivek389
MaguHel
Dharshan24
arvindramnath
Sakinaga01
destinado
eduardo_santelices
Evolute
Megakosmico
Ferret50
dadaniel93
TheCarrier
CesarG7
defense57
pawnpusherKajus
ok1962
real10001
eltigrecu
mihaiandrey1999
HMuhajir_KabBogor
Humpaigel
YosephEdwie
JustA012CheesePlayer
Venax
jjelev64
misantrop23
vincele
Yoooouuuu
TheForkPower
anonymous_warrior
JuliusPleschke2009
filyadelfiya
FVHJVWMA
israyilov2006
skrePISH
Dikarkaz
The_Square_Pears
king_karnan
Super125
Agyzmal
Schachkind
BlackKnight98
pulpach
Vovochkin
YulyaPishchal
pannekoekenbakker01
Sanek_Mikheev
KingdomsDisdained
Chess960Please
BrainstormerSJM
nicita55
Capablanca_Jose88
KP7652
BoneMyatShein
pzdctip
Michael_Eremenko
devdas1990
Puntano
timoru
Konev_Alexander
Kewin3
cesart22
oceanchesskid
Unstoppable_Me
phoenix_22
HighLight123
fatihgcc
YegorS
KingAj13
chesslaos
lindisfarnex
yquispe
dannamari
Asher_Angel
kinglarsen
chessgonemad
queen5layer
KingVittorio
nikogabro
BughouseKnight
ninehundredsixty
DrHerbst
JJPlayz
RebelJohnny
kormoran_HG
IcelordBg
karasso
Romanov_N-N
Samweiss99
koncheto
chesswizwax
AffordableChessCoach
Fantom_to_the_moon
MagnusKasparov55
HarshTheGreattt
M28U
ShurovA
KajusM
MaviSirin
jaci3
salviogrecoverdoni
runtilmorrow
Urtas
FILIPN05
CroughoubhrJHG
PraveenPrasad
King_of_North
Seabass0_0
WadimRosenstein
Franchesska
K_Abdurauf
vagkos11
Thulp
GatoIsidoro
DeConqueror
Matze96
alexeygr
Michinator
Empire22
MasterSalomon
Abdoshawky14
Jus_Jacome
Angelbandido
barcelona1707
dvina
Mr-lecompte
jrpantin
dogukangureke
HwanCho
CGKArca_11_Panabo
Will126
Elieman
marcellourquiza
Schachmasteo
jka
Manitadedios
anton555
antipoesia2021
DakshGoyal
Iamshubhamshukla
cuervo22
G4_Groberstein
bobderbaunikolayy
jbrere2
johnchess123
weakness26
mensa_iq122
Madera_58
actuville
NZ40Tedds
MonteroAriel2002
CheccmateFrost
AnJeanCDO
qp15212021pq
Teodor111
Lethanhhoangtung2009
falsemate
Camilo1981
Yanmania
Azerbaiyano
VLAD57
sjve
Evariste_Galois
TheDarkKnight305
DarkBlueOcean
BFHGvqXViB8N5G2
retisangil1
Venezuelaesgrande
Watasiblah
Lumaripi
NotACandidateMaster
Chesswarriors12
wyattwong0608
VincFrancisco_Bacoor
kanishk1jain
chakradeoo1
ivarcode
jaime_1969
marouanechec
DaniyarLatypov2008
Litigator94
daminovroman
THE-SACRIFICIAL-GUY
Lazy_boy26
alsem
ChickenHills
Vlad_G92
Linesman39
Maihuuna
neas78
dirtyflaggerkeval
Mik_Oleg
Blair_Fallarme
KAVISH12
Ulloo
Foul2
gemarin1
squeaky_gamer14
juan202002
Amelrus
karthi6556
miu84
Arps89
Onlybrilliantmoves
BackRankTank
chessroshi89
fmtogm
hairy_and_scary
FREEZE-B
max7777777
sussasun
olliear
VitSer774
KokeFischer
Joe1414
Visdep876
SIEMPREAPURADO
Ignacio_08
luciano19831983
Holden16
El-rose
Emil_RT
TheRealDeal14
Blast-01
MegatheriumGM
thengerevic
ajbaba
mikeraya
FelixMillanDuterte
AsoAjedrezMerida
youngtalent2022
dolphin_1121
Zhirkov_Vlad_07
GrumpIt27
Morlockk
ParasBhoir_26
mindhunter0101
SashaKuzhilniy
Jegern1
crab_2010
Dranuano
atorralba
Mickey_Blue_Eyes
stanbad1
outguy1
utf
Tanimura
furkoska
thomastonk
AndreiNicola
Playfair
atwqc
nikol1902
Watzmann_2713
MateInMinusThree
KubiXPL
RadheshamYadav
ASN2010
Sokol1488
arthurrr
imannuelcant
AVYAY_SHARMA
mwwtteo
Mi_Jo_Ne
zivali
aurinkojakuu
Maxim_Shvetsov
Alexeiy
Abatronic
IKK_2022
plucian
obiosky
itsNOTchess
chessinberlin
kulik2007
livegameanalyser
NIKITARVC1
percussions1214
Capablanka333
u_s_e_r_n_a_m_ee
WeakendGollum
qwestes
never_play_d4
Uckraniano
PP0852
gmftorres1
huja
Snekku
TheRoadNotTaken
przybyszeg2
Paulo_Robson
Jooin3
Libanona
detox93
Astronautenschach
Pawel7118
sdiaz
Bauernschach24
mertgureke
Gica505
elmasgrande
Ocaj_od_nane
Biregina
SimonMaster
Steinfurt
upoe610
ddhvsc
Vukasin_R
PrintuldinTrivale
ScaryChicken
Prozoga_Roman-2008
Mummycrusher67
Sulis1901
tincoco
Etiroyal
nightwoolf
Boera3689
XxNoeXx
ZLATER007
ray39
skorbie
Rageagainst88
rels
NeSuBaMu
SNightMAre
EngineeredAttack
CARAPULCRA
noooom
Aruama
PJTshift
MJTHEGOAT
REMIT_01
RoadToFM-L
CJ58
MoUsTaFa_ElSaYeD
championps
sanasesino
dmcnally
mtd2k8
terminatour
Ak3naton
ne2willdo
zhoujiaxing
sriramprasad
newtonsapple
smootherassmoothies
Hijosmios
loloelmayor21
FuerzaSuprema
ben3536
MBOLD1976
martimhernandez
trashcanPlayers
Ishiguro
MladenFlorjan
zomig12
davidspencer6174
ArtificialKing
JosueChess-Youtube
Nicolas2992
siwalo2
Kurin
pawnpress
eichh
edo036
bryantumaco19
mla96
SHRIshirov
bulkoSambik
dwiprayoga
Filipalf
elro07
Too_Weak_Too_Slow
Sajdlj
Professordoctor9
L0R3NZ0
invokermaster
bobo1960
Estebanrm94
MegaMind2009
chessflash88
andosan136
ReyChibcha
eraldii
INFJ-T
SZhvakin84
mtatar
wces
Sh1ba_in_the_park
bobalmighty
Indianmasteranji
linnminnhtike
Ms_Chessy
Countdown_Chess
amrhamed
furace-chess-coach
Twin_Nca
Dragon_Hunter3355
Dilyan1
pelya
Aizen-sama20
AlexApple
wanttobesupergm
BRadomir1
LightningChess1
Machinehmk69
meepieee
uzum3
ELGRANMADARA
ClemenSam
kos99
SplitPursuit
JohnGabrielTabligan
Mystery_king
AlwaysPlayBf1
jeruchess
Mithril4002
BoyPurgatory
Palko_hra_sach
mduk
Zdravko_L
Paxarz
anirban_mondal23
FIELA1530
dhruvsanghai
KotPiratik
airhawk
Faustoo2000
flamintino
jinanjomon
ImatSuhermatMN
TayTayBis1
evilhamburger
MinaldAndrey
sika74
Iatrodikastis
robin_hood08
WhimsicalJammed
AptiVova
zygas16
V_vs
mustafaalidnz
bobancio
winkyawhtwe
Sreyas2008
Macko09
Victor_Tyutyunnik
ARTEM19122
Kurtenkov
MosieznyPancernikus
MADragon
kawhi2
Rishabh_Gokhale
X_Resurrection_X
Aleksandr_Shadrin
BahaSaad89
thehighpriestess
I_play_all
Toletum2000
iakshay
kaizoun
bulletmaniac
el-mag
elpeonrojo
KindaLoseer
AsianBoy665
Christoff17
Ridics
Mike71
Woron-78
AnoniMode
sumat777
ChessYCheeese
Vitinio2015
Aiga_shh
Alex_TOR
Mattoquadro
Wanderson29
Alex221
snayperchess
Nikita5709
EverySecondMatters
RNB_70
Abobapodkrutil
Kapin1
Tb_Ahmad_BKD
Ryskal
LordBendtner99
AkibaKerez
moppel1966
Tuturdu50
brkimparator
LACPLESIS27
Pepeoutai
zoewong1230
p79g
Elperdido
GalyaevA
DutchDestroyer1989
MrBrokolicePolni
viburnum
mettaxx
Ardenno
kostyukoff
ChessAres07
hadrien41
Phoenix2023
Andexser
Anonimous232
Mac_Stone
akiyoshi
JensErikvonHape
IZMKSK35
slk92
Schizophrenic_Energy
jwszach
Bjarne_V
dduk
Halaow11
timvw7
Amoruso
MrAlexGuit
neoclassicalchess
papayka
spiderman998
Shredder-m4n0
Hyperchange
Parinov1956
Bakhtin_AO
Surrender-at-20
tuntematon
mCbEeSeChUrGeR
Submarine11
danielle379
LambiBambi
hensybex
eddypollo4
Full-Metal-Jacket
RyanWelly
kowikowi
Ralin_Chua
FloraYam
BrainChessP1
accool52
yymmdd
Adeyinka123
PikeFanaticPro
MateoReyes
Lord-Damianson
diazvh
davutfszgn
rodri9920
Emigrantino
GruenfeldAdict
Laughing_Fox
ScaryBishop
Goodchessgrandmaster
windsonmama25
cristian-orozco
MajorPain666
Phika85
ChessSMC
badobandi123
Yakutan27
Kohly
sequedward07
Abraxas79
kamandragon
imsober5643
chessir13
dee-u
Rxm5254
niguil
feb20
Ambiguous_M
PETBULL
Dre79
Chess0009
Egypt-Pharaoh
enriann10
pangazmat
PUP_LuisGenavia
rossogialloblu
Romeo_Sadia_III
Vyanemyaynen
evilpawn28
isenmontero
Cyrus_Donasco
Mikheev01
Contreras69088
meteochess
budin_ka
KolhozZaria
Gowez
IWAN_2104
PaJoe
KillingTheKingKindly
SummerMarathon96
nag1bator89
ringscore
JUANJANU
play_abc
Burrobenjamin
bholapuri
Kigulz
SpankmyQueensAssBro
rasika2
JosefGabrielLiu
anjumskhan_practice
ofsiteW
pjchamp17
Raufleg0n
PryingSemtex
mitrhim1975
sahilrec9
alicon123
JosueML
Gud_game
KINGFRANZ
SUNTZU777
chesscorrolol
Ankit7899
miguelventura
Skygonzaga
gladiator-858
gengobandchess
DavoutLN
mujahidalavi
Sergey_Ivanovich1959
Sirlin
HealthLy
youngchess12
choychoytisoy
Bura_2003
fiumedk
HuyTony
pawnendgames
SuperDodgy
nvardhay012
WeirdLogic
Lol4ik07
kWisdoom2
YellowKlash
B1zos
freedom44
kozzika-beast
Lespinet
CursedVegas
alexr7777
Akshak
Tilaz
Bunk_Moreland
terra87
szmitek84
player-0
koolchessy
Zaharchev_Wasily
chiragchessking
young_people
istil
dinoko
ErLev
Antoine97
thab
AFM_Ajedrez_loco
GilboaWeiss
Montymoo123
Andreikaluga222
CedricVanPeer
Shakki987
Barcelonski
Andytown
ivankovalenko-87
Youssef_Emad
DrSpassky22
gjeta
Mike14Gr
MILKYRIE
Armalianshup
Florianger
FALXX
TotallyCheeting
zmysliborski
lezii_marsov1
ikalyoncu
ODINDIOSDELTRUENO
Mfbestadclol
Nikidrik
Dhrikshu
Holstenthor
zadvinski
Crazy_world_bomb
gregor20a
mathias2003
cleanR
UIBEROTORREON
LebronTheGM
rio2000
Pri_X
alifie
Bulleteer
cfraffor2129
Sonrises
skrce
metadon_777
peaxx
Topsyturvy2013
prochesseur02
krtecci
TonyNiccoli
viktor-slavuta
aqilwuzhere
matthew_diao
Donotwakeme
zentropi
Jai11
Jaisecee2022
b0stja
Wiedmolol_bool
ssehcuqetsnu
David_Van_Dal
Dr_di-Agnostik
canpolat23
IplayNg3onSecondMove
Kethis_theHiddenHand
chesscoule
tilesAndpieces
rudolfo48
Roman1980
Eck_LCKB
Matarata1
jcfding
pBAint5
Bultaurus
OMHPOZ
IGr_0k
dontbothermebro
Carloboy1
vivatprivat
HouseOfLeaves19
jebb31
AprendizDeBruto
Constelacioneta
Panamaster
gan356xs
lifechess130
aiden2000
TheYuriy
MFjpRICKARDOSALAZAR
Abdallah_fish
Oursdesbalkans
eighteenplus
chessTX9
SycoraxCirce
penguininblack
Nugen
SkillerEP
Sesepuh_HCN
Grimmer
aGussur_KotaBogor
umhia
Tontonzky
RoyalManiac
ContrerasSinuhe
joecima
Vanderlei_Rates
mary_wagih19
MrBetoBetun
Cheeta
arat1988
chepo37
Lavictima
rexfox
BotlhaleSelome
sani199
thekillerbride
Mtvrali
mrcue
Cizar
gritzo20042010
HansRadegast
Sourav_MS
contragambitod5
mrbumba1287
SWAMP_FIRE
abhishek_ganiger
sasha_solovev_777
luser2015
Kynas
Tzonk
webMax
VikhrenkoKA
Chichoub52
PabloSandoval2174
juliolenox
Yaromir299
FastSloth10
pksoni69
Flixebaxen
schachdet
jandrec
nacclseason5
pisotKA
JoseZavala
Jessica_Rabbitt
sergeyzharkov
loyski
Mattologo-matto
tonybenoni
sir_voncarl
Kurazhist
SandMan81
NobleSabotage
HeRoMK22
Adm1raL21v
thepluym
DoublV
Boulou88
gmmichael123098
Germes777
kudzu12
Muxinelly
InkaPanzer
Kowalsky2K
stepangrytsyniak
Dartanian
Solips
brianchanda3
ahmadwiss
Itgelt_Khuyagtsogt
Dimchello
Gustavoribeiro07
Trappatoni
Matte03
PChernomordik
vava05
SErgo2010
davids04
Prince_of_6ixty4our
xaste
LeCornich
rigoletto1971
RockysKicks
nocapitulation
Kurapika06
Tom_Misaki2022
kalempir
mitra-1980
russiacoach
LigadeBogota
K4rkLive
CrazyPawnSac
bffn2003
ISASHULYAI
MIM64
Dju97
GabrielAndrei
szachmat787
anatoliya2
IFK2020
Permutohedron
axelles
bycido
AlexRevolledo
Kitaly
Alexis_Emil_Maribao
frelsara
Abiud2020
karakosh
Balajedrez
duciking
aloisp
NTU0621
DD_91
Mr_Olegus
sasha197025
gozzo_gausemer
Norphar
zenglaoshi
kasfischkar
Don_Tillman
JeroJeroSeven
sai_2001
batboldb
Lillemor
Kingstroller
kandidat1996
shin543
ProOodiIGY
Pushka
Myarmyswingsandsings
XieDanke
JoergKIZ
JustasIm
NaranjaEndemoniada
lechuwwa
sah_quel_plaisir
ARCasoY
Miterr
Bulletaria
Poets_Of_The_Fall
PortnovNN
DR4Test
onlyforchess
FractalGaming
raba_pedraza
stefanloeffler
NebenEckenSpringer
ChrisJunker
vinu_123
Alorom06
openingwikipedia
KMatiX
Aryan_Rahimpour_2004
Akarcsakk
Kostandin1
m-s-g
leonech
hamed99999999999
Kortizas
Abzug
wadeowenwatts
SaschaANK
thenumberofthebeast1
Visiss
alok1403
thesaluki
VV1000
Hard_dominant
kaizen30
giganotosaurus
TAKINGKING
toncabs
reytheking
harshi12
vizmai
BGAA
Devil_King3380
Raoni
mariehamn2003
Pedz1
olimcc95
Skeftomilos
Roystead
Cipe96
Tony_Fillbert
ogvikt
jovito3salvatuna
ERICKBAYLON
andytratt
Antifasist_hr
Julian1220
G4NG_0RCA
Kuhkt
DH427
rudydanielcazorla
plschessme
Chipola14
The_Daethalus
Rcyx
edemike
dino85
Michahell
Chess_Equals_Life
mi_idolo_es_naka
Balantine
Bousmail
s2061
Littlethumbling
arathierry
KayuhaGidHampangMo
senedias
thoshintha200603
etsitbaB
Prantikp
Musaaab
abraham79
Kingofchess8
peletobar
Genkenstein
tostifabriek
Volkovchess60
Cbarbonv
Polvazo
King_Nilesh
VladislavAfanasev
Paavo87
Mauses
YesPlease12344
mirivalusomodulo
Nuuechessah
Dixen3908
Ashwin2302
wy321
Dosik78
Kemp40
Badrinath
sharky564
kidnxtdoor
Tembos
Mafo89
Replicadoe
JohamyCS
kirakia
igorrisland
yuliansyah
berndhoy
Clubtuxpam
Kyndige
tanaygad
megracia
Betcomcpiey
rathernigerian
GOSTELOM-T1000
Abaloai
alvalggg
samarahan_comeback
arvindgovindaraju
Mohith_1012
nayon-mondol
inisial_b
Magagna
Checkmate-Atheists
terafliu
Lewis11
Aryan99
Soulmvte
sadulla-84
I_Sergey
leimonus
DucInAltum
sharp_play
Wanderp
aegeanred
NarNar
kodak12
arzenios
gchessm1
kakon3
great-warrior
irkir
Roifou2001
I_play_at_school
Kafernaum
kinanmi
SameOldJets
Gladiator-Chess
Nibble3
TheIntersect005
javmatamala
tha14
Sarsengali
swohl19
Vishyking64
sedore
iocomunicoPUNTOnet
SapkadanCikanAt94
Srana7009
Tellerwascher
DOCTORX
ChristEvert
marcaf
EnnoOzunu
sierheli
Chess_Master1982
Bonbon12
AkshayJoglekarYT
ZizSuash
RiseAgainst
wasserflasche
cc3100
Carl103
Whitedancingrockstar
Aleatorius
stani_Chess
mansukhani
GreenBirdParrot
GoingForYaKing
Bennymonster
MiasnikovOleg
Alashan
AmpleSquareControl
kingchess7
Hekenny
CaroKannking
Franc_Marat
Troepfcheninfektion
Arand
Schlappeseppel-Fan
loko1980moscow
tudor74
SheepOverBoard
plumumba
arturo1234
tiponey
gmisagm
Magic-Square
DeezNutsCracker69
Zaplya
vrkram
DrChess111
PimentelRO
yallachess
papatry
alouettebaba
DaargaatJoop
ntelias
Karlmags
bistravoda
luckyowl
tasyman
Teletekxt
Benjaa21
Moorthattil
hallvardhf
StrongPosition1
Phil712
nelida_duenas955
ISMAILKCHESS
RomanFighter2021
frunzedz
bookworm2000
dampooo
yosefamram
HectorBat
Alexthunder2002
eternalwarrior
Kozionov_sergey
LightKnight79
wtfai
Kesavangpks
JEHO94
JuanBautistaOcaranza
sidchess1427
DrLotte
NickZack
Ssr8
Classic00
Rui_Encarnacao
ArtourBabaev
fin_trader
Totodile5
RvmB
Chesswinnerhopefully
ITPMeet
KarlRanseier
B0ws3r
Jendy
RCBVK
NelsitoAQ
misha1chess
SunnyDays7
UnknownINDIANGM_05
Hamed997
GilTrabajador
Eleguanyerd
archiepelago7
activo01
Jekyll_35
SvenXD
frundenyjengen
genhis
artyom7
hiflyerz
CheffTony
nanomachine
geroen6
Matikude
cibergym
maksimish565
Yargblarg
TopIgel
Kevin_201303
NoDeceit
TheRookMaster
newrobustfly
PlayJose
carlosh999
Chessmagician009210
carlson85
JoeNarz2009
eel9
SoyUnCaballoLoco
Nihelesh
Pilot100
Jamz_is_cool
Crushing_Kings
spycid
ScheafsNSchemes
OksanaPr
Aloeveravia
Amritraunak
sabuj2022
pmacabulos2011bataan
Alexx11
DamirDaminov
tomi11
stillchino
JvdB1985
butterfly_028
qkxwsm
ohmydomdom
Veryinnocentguy
smrayhan
Den_lucky
funtik22
KAVISHVARAN
curvedsoup
ChessNCraft
terjy03
Mamurjon_TC
TraderRebate
shrek2357
prentice_sloth
Its_Avaarabella
BAEKisBACK
yuutin
jcformado
A1130982505
ZeroTolerance
Kalkish
ashleesh21
coryr305
Thinker06
Saran59
DynaqueDennis
FI_YawChong
Ptschuks1
Knight_Gh
hochjoch
ForOpeningGameOnly
Mark_Skull
pobimrbr
swatnus_fratzen2020
GritsenkoA
YashDixit
Tudorache_Marian
Rinat-Khabibulin
quickpawns1
JasurMadjidov
orlandokid2009
Abscence
greekgod1
HenriL
udogol
ggtikoblt
John1914
Pawndercover
GamePrivate
biorelle
BenSamuelGrothSkaar
EvgenyKanev
Teslamesla
darksighed1
Indianfighter
CuteLionRudeMouse
MichalPawlak
Chessproverb
SergLazy
SERGEY2463
Lucailmagno2005
oumumuua
VihaanDumir
ste7
Ammir
XenO08
Pajulangkang
Gransiurell
plaza08
howdidthathappen
GopHeyLaLaLey
Suarito9
Riktas
ChessClooney
Vadim_Pak
Dario_rn
Fischer_Club
Twickenham2014
CoarseCrown
Razmenchic
giansar
kasparovbab
Shaeonelll
NewNr1
bravegamer07
elselime
luffy468
davidvendee
Hardcore_Vibes
milien1701
partimegr
DaFunkhouser
Pastarnac
qaz123456
Dave_Robicheaux
Alekseirus
HighPingAbuser
AMOCHII
Heinke_Stuegel
Morric
Sissa-Chess
Dr_Semenov
Nikita_wq
I_o_x_o_I
burma66
MouflonChess
guiallvs
DE1_CherryCabe_Women
G-Lorenz
TessWester
jachat2002
airhawk40
vinmasole
tzimask
dadou61430
skarra01
nihal22
Gleb_Kravchenko_35
coop4uk
Trillani
AlienR12
Donnily_Trampus
Lanoc
Simistonejuniour000
romison
Pawn_Omega
Playermobil4848
Sng78
LittleEggpants
itsNiclox
ricky8632200
KermitElSapo
Chesssaga
tronixpms
ArtiedaGreggD
klfo
PapaflesasFICS
chessduke000
rasho-mon
bobobbob
Joseph094
Harvester_of_Sorrow
Fuxxi
pilevski
IceMav
TaronChess
slowest_cheetah
janmskak64
timur247
BlackJamaican
moel-sacrifice
MattBuckley
fluffyBebo
mexxwell
javirover
SuperSounds
GKnadal96
DaniyarMedybayev
derdo2121
MarrecoVoltaLance
VadimirUlaov
Demoivre-s
gambito21
Vallenarino
ClownPusher5000
macronMO
pocadilly
jpcaissy17
Sonofander_pict
BONGkaru_CLOUDamura
mohethu
Gagschess
Klassikal
Firezone
alfilgino
kalikocay45
GautamAetukuri
zicote
merlinsr
pumamates
aggressiveknight
General_Paradox
KARASUMA1
siddias
amk1234
The_Chess_Monster10
jomarufunoan
Muhammad_Ali_Asghar
Gadhavi_Veerbhadra
tranphatdat8122007
zombie1234327
Docgerttr
fischerz
dolynachess
kavin2011
DemaddAAA
Clickchessmist
ArmandoSantiago
Shiki_chess
TapaniS
stsapkt
Mightypawn213
Chelabzdunchik
Tyrannicida
hall03
Beat43210
Eremeev
oz666
Techymuv
amantay
Vladimir_Rybkin
CapitanSgrakkio
turkeychilli
N179
ChessTiranozavr
ArtemMelekess
AYALASTORRESLOVESGOD
johnernie_05
joshuahudson
larrrs
cevinsam
gezakekazeg
MrHarro
pinoyhenyo
jadea09
RodriRivers
Hadouni
chess2022chess2022
GauthamSwami
pazer
captainwakanda2004
I_dont_know_how
plomtb
LudovicM59
TCF_Punisher
Nyrven
Tomberg_Dmitry
Barnabiq
Bluffalo
BritneySpearsFangirl
LucidChess
drizzythegoat
sparrow1985
chessarmy_2020
OneAttack
Mr_SergeyAntonov
N5_C
stayoutoftherz
kid07
Suxerk
Piter1955
petro2561
EuroKnight
blad-x
Yusufburak_04
andresus16
hannibal03
nix62
Slovenius
bandibacsi66
mdishman1
SrushM021
Dear_Diary
astaren
dima_shturm
psvidyarthi
UPT007
pomeo92
Abhimanyu1998
KorwineK
Alekwine13
Misam3
Doubleforward
fulanitoo
Luggeislucking
deep_move17
yessjah
Scarfire
miguel_angel_jodraza
HeeHeeHooHoo
Stormcrow
wasted-years
wheato96
MasterOfChezz
FreiwiedieGeier
Lbvf228
tvattakta
hpqd
filencio
K_akbss
maestersam
Teacherforyou
MW1966
Deni_12
Betli
Rubi_Rot
CaraBiruBi
Alovelavert
RajaBabulus
oleg1974
KlerCaku
Hey_men
bshargorodskiy
minusfree
FinkelFrand
ReyDuran_33_Guimaras
digmag
javimaufermu
denisvlasov
Error_5506
MHbZihad
El_Fish_En_Twitch
EA2020
k0nt02
Awakeprize
chesslove-03
My0269
ndgzwo
TMuller
tlucz
ELE5EN
el_sachin
mdvector
jnkw
akamil1982
GodExistFuhrer
Anomus
ToshQueen1
IamZex
bobbi-severov
Kolian222
PemulaSCI
Ade_Dian
Babich_Roman
WoodChem
PinkPanda74
Don_Andriyan
Rotterdam_SCI
StarThanatos
TacticalMonkey
Gfunk
Carlseng
BTS24
ESchess_TCC
banghelo
Zamil165
masmur_CSI
NLance
El_Rossador
pirateshrewdgambit
JeanCarloES1981
Fritzi_2003
ANH4
Gunawan_panjaitan
Joseph6404
ozi_catur
JohanD
MiragePhoenix
cheers2chess
ded_oleg66
yopi_ivan
UCABrandon
torerot
DongHieu
Libra_Chess
Underated_TCC
RogeVokires
asa_utuh
omao460
Molinachuk
Reformator2312
heinz_aklin
systemsebas
Andik35
Gilbert_T_Suarez
Raikynaged007
ojavier16
al87
ForkedAgain
InterPrice_99
fredthemoo
skou22
SSJGSSJ
Nihalswarna
subho628
Ivan_Alekseevich
b-hh-mmv-ad
thelightningkid
Taubentaucher
Shiner22
mago_pol
PeteBronce
Inseinthar
Christianorozcopro
dminakov
Space1999
killandgo
Coolstory
Bhavanya
HerrPeter
Drzamir12
Elim_kgz
Kindzadza65
jhong10
pulledporker
kwisdoom
scofieldmike
Dub-dubom
thirstygnat
StandardChess
karlfriedrich13
nalex12
SimLock
OTKcombo
Tanvish1801
skullcollecter
Dioxis10
Taj_12_Alvarez
TheVeganDude
akbar456
HerY63
lundag
hgggg
RookieStyle
Bikki94
Karagialis
melolololololo
Mysholov
Coskun1650
Prometejas
kubanychsyimyk2011
DL23
Pietron
Polaczek1
PandaMala
Quintintanksley
unai777
tubelight_op
The_Knight_of_Spring
Kotelevskiy_Andrey
Andrey24085
Ushkothebear
Irrationa1
KrithikhaPon
serg333
KoolzTheMC
RodNixon
lynalbeza
MoveAndThink
granddebutant
Rybee
DiscoveredAttacker
GreekFlager
casicasicasi
e-pluszak
masteroogway1
STS65MTK
olivier99
JappieGrappie
classicalonlyremembe
BillyJoeEreno_QC
Hinamatsuri
Igor_Akimov32
FreeLeonardPeltier
yadi123Lampung
m_shawki
fab13122
adrisofi
pushedtotreachery
totachess
JVmatatudo
Zonigre
Child_in_the_sun
retihippo
Vversipellis
Valeriy1242
notarat
Razvan_Buzu
war_rocket_ajax
Ekkamai
King_Decaf
bitcoin-minimalist
Nesefyr
MindSeparation
BAZGAUIUL
AlexAAD
ChessFobia
themiddleway
alambo
slow_pawn_attack
djovicic
bumpy2022
theg35
zjem-cie-stasiu
Kahju
drorash12
mariozenenmaria
HHe1976
demon_crimea
Bang_broooy
don-pedro_T
dbali
ChessAPedali
lukas_9_9_9
KOTH44444
X-els
albi12
Smuelli
ImadAliraqi
ponsky
xavier2017
peepchuy
Felix1000
Atriofort
Aryankr
psykotiskschack
Balashnikow
AquaShyMath
Mukesh80
KonboLonb
Pastoripelaa
phiwe
evyatar613352
JE_GAGNE_FORT
tg420
Skipper_J
Hikamura-Nakaru
chessbull
RogelioLG2022
TheOneTrapMan
FrankieSwindell
DragonWizard01
Juego_a_ciegas
CaspaTal
joselitoserna
jg2017
FIJATE
Kamui_369
Adrian_Wills
lainfumable
Emanuel-2004
BrunoScarlata1998
jdwang06
daniel2424
MMatiasAbimael
anatolievich
Zaheerahsan
Darius_Dovahkiin
Lutvi
sudhanbrabu001
blueskywhiteclouds
guptahaha
ELias_Zayne
TNV-TNDuyMinh2014
Fedelix_Aregoto
bluebird26
abizar_BKD
MYMChessMikeJ
Jed_Joseph_Barajas
Vladimir_Kosov
romain300184
ILYABIENFRESCO
tricenty
ll931110
manchild
tudy26
AndreasR20
ennuigroup
ANDRESTKY
ProfessionalNoob10
BwCs
Skboss97
RT234
sherphie1
LBN_Deonycio
daksjai207-account2
xharry31
hieupt1412020
phantom120
notjannlee
baibhabsingh
bichess01
ronnie801
Konj2345
HLDI
Peklas123
Tnchamp02
Sitdikov_Ratmir
mehdi6364
OsidMore
sergij13
Tchororo
Owoao
BALLASTIC
gooliver10
VictorO2008
CaparoT1
u53rn0nam3
danieluna1417
Quaba
moriantess
Adictoalvegetal
ab123446
CharmingMoose
elegant17
mara_chess
QQQrezaQQQ
iwillqualify
Mihail_777
chaseonchess
momentomore
Ilia1984
Rockul
megasonic23
srshriram
Teddy-ujChess79
Velu16
osie95
FITRARAHMANSYAH
Joel_Hicap
ashu_1992
Hunter_CKD
SULLLA
Alexanco
EnergeticHold13
agamsharma
Cyrus0101
ASoare
tamble
cltmpsn31
kontsarsi2004
tsarsi10
onasis
JormungandrA
djinjago
Hans_Kastorp
gamarix
Kostya0506
LVLuis250
M-P-M
inno231
Antonlol
monkey16
Laurie45
Iguanych
ilovechess36
miz63
vlad_00
ata_mir
Milyakin_V
Carlsendu17
HorrendousEntity
NGGYU_089
Tarmiel_LSM
Scary_ghost
fayzi-007
Sherlock0099
estrellaNorte
Zakiev_Maksim32
welkom4ik
Forhavu
omicheldele
mis-941309
Tunartank
improvingchessplay
Innocent_gambit
CranberryCheese
Stefani06
ChessNoob001
Shar-King
SASHA-2012
Alizadeh_666
masterwen01
Zutzler
Obi-E
oko66
jdac23
smupadhy
RaqinShahrier
R_ST
TimeWillNotStopMe
Igbajo
Dameira
Aleksf1987
Indesertus
NeutralMonism
mitsotaki_gamiesai
erodataM
FrankWillow
rswtfxyugch
frw1980
besoh
TohToh
death-proof
taillightsfade
YasserFisher99
Silkthewanderer
balachess1980
Jasonjones
TamudoesDIOS
chessgael
Raygetard
maratires
meyt44
Volleypawn
mincso
Delebarre
tompasjim
Der_Junge
Huehnerdieb
Stirato
niels2200
kabeer123
GogoGame
pgierech
Chess-n-ok
Sami_BA
faridz-gorden
blitzcat1
lolazlolaz
VicCoren
MorphysMorph
qzingoes
Vova64
ovie
oll25
Zenone
CUBANETS
ImpossibilityOfPawns
legend2611
BloodOrange
LiAngeloBall
Cristianjac
Madviz
frankreichvernichter
profbarbaro
managua7
Bat_general_17
Ruel_Jayan_CATB
CEIM1
JoelOlaya
mmayol
rr19042003
time_bandit
raultorresky
Kgpddd
ferruchess
pedro29865
TheBishopX
Cantuta
DarkknightGM
kevin_ortiz98
SmudgeOfAshenFluff
Lutfan_SC
navy13
Mert78TR
ballots
Dontlosethelesson
Aram0Adam
AF393969DN
Jowin_Rampu
aminov77777
Wombed08
agungsedayu
SmartestFool
Lisovskis_07
PastuchB5
ayx3nn
Fobos98
vladleo54
Maksat-LBP
jtymek
RoyBatty6
RomanB_astard
CarlosMoscoso
guillermomartin
ebiyik
Gennosuke
nersky
Belousov1996
vinayaka1234
Korjakin_Dmitriy
Artem_Ry
MASHIRAFAELRC
S-FedKasCharer
valy050469
Misterio666
KristianSzeloczei
VicSam
norfolkblue
Battle12
BigFloppa131
TomDCat
jemxm
ChessLyf
unparagonedchess
MAKSMAKS1167
hikkkkkkkkkkkkkkk
Thinkersaurish
CharltonGm
BurraAbhishek
kasjusz
StrongGrit
JOSEBANCAYANMACO
Naot111
Dekuele
Nlalic_02
uwendi
H2OFiesta
campoantico
rufinoaurino
thelittlegm
adesai773
CrashTestKing
dogsleepy
warriorking13
Aboodonia
asd444
YizhiShuYizhiShu
Sapangbato
Blackholes321
amr111111
marshalsuchet
RotiiienomamMC
KudazantaN
Polymer13
Gameover0007
nhrtsqjpmzaqgvi
vykozly
deatheater123
DmitriKamilow08
timur_nurzhanov
AdamChess2002
MikiGb
Wayward24
rogerbr
sr654
Matt_Angriff
tazayame
Kos1189
shlo
Teapot418
romankms
StepanOsinovsky
BlindingChess
kaissa_zeta
micky2104
elefas
LegendarnyAfrojax
kost9shka
Johnny26
BouvetKing
an49g
CreamMachine
soyralph
NattZ06
GuyKamura
KojimaGenta
Arm_Oz
banking
ruufseir
HeDa1982
PSti
Afishinsea
driscen
civil2000
Zeuboy
Zeidler
Priyanshu1502
Alcil
PiotrZdanowicz
yosabhany
PietroAndrea2006
AldereteJ
petros-ian
IndigoEngun
wesam97
Taya_TCC
Caruako
Zigbert-Novo
MonsieurPatate
shypo0o0o0rchi
Oden9
BSKare64
northernbirds
Uli001
clementd51
clubhousewoo
Lennyboy12
CannyCanns
Bondarenko-Dmitriy
Rainer_Unsinn
LazzaK
Feuer_1
thetizi007
Illifellious
SerGarlan
ComradeRed
rajatTHEKING
IwillbecomenIMby2023
mesterseen
Ajax49
killer-saba
UnknownpersonDE
Ruminor13
Uscanac
MICHaELLOtus
Steffen2
poh59
breizhpirat
Zerq
Titugina
maroskolaho
daaleksandrov
adamrao
Narf64
mcrebel2020
Scipio67dm
kuruteru
geras1231
Tumbi
chiks65
Jsauce
dejbug
cRoMario13
PineAppleTheLord1
ChessMasterPAW
samonchik
RegulichIvan
imaginacion
Dig_Seafood
Iamkblagger
matorral
Pech-nik
HaruUrara
Bataninja
ophilannaqueen
jassal
Pard24
fabdabs1234
VirginaKnight
Eugene_Made
Unease
PietroQuinto
FVKD
zee-egel
daniel1437
mrforkydude
zamzam454
vivenciomendozajr
themantheman16
PoseidonsWrath88
TheDandyHorse
jeimov
fabulouschess64
kasparovse7en
Commander-Rockwell
Toubago
Tulchess
Party1999
OttmarT
TobyTheChessDog
twitchanonimomex
lum3n
martin_montoya
PowerfulQuestion
ferrocarrilero
chaquenboy
xakelarre
StatelessPrincess
akoenig
CWS495
Bluemoon21
Yanbry04
Mike_M_15
PawnPickerUpper
leontacna
rionardo123
hilfigertout
BlackPanther28
D1986terror
Lionking21
Robot_CKD
Rodelic1004
IronMenua
rogervergara03
LeRusher
ayush1818
Lemuel_mobreros_16
albinsajan
Eeldee
Brenda_Rita
ronald_adaya
Gaganjani
bingo95
akashatharv
Behrooz-bagheri
IP-8
renegator
hardhand17
lutin-rose
beltsasar
EdwinVargas_PUCP
Storm_Chess_Knight
Serge_VI
RegisI
Bender_is_my_teacher
Ikunj
aV33R
Abdulloh007
Nit_ram
Abject_Pawn
IkromAkhunov
Nikodimonius
qubin1000
stephenwu
SaulAg05
arrayancity
Humid1
Erkan
devansh1407
FightUntilWin
e-xq
Raby2777
repz1967
nekaras
Majid-Pakaja
Danzino21
Digg7777
Amberose
ChessSusano56
nemac123
FlaggingSkills
Practice_Account_1
yzerman
Notyourbrodude
Mohamadhabash
MoRtaMa
Tigerscot
TheFlash18
Rasulbek_07
markus4
ChilekwaII
AmDm
Ysi4n
Golden-ring
shoabmoh
zed1725
Draf1noz
Sumaher
Desolator
Jdejan1971
Alex6153
Buats
sdmm
Luk_borjas
Bhavik18
RupertM
futuremasterko
MichaelSimpson
Bergoxid
thurstonCAT
Lvrtgm
antonvv
vitezizgorobilja
morthy8875
TaeSuk
Perro_Sanchezz
souusa
edu4u
Anonymous_ChessKing
ChillChess
Albert_Enisten
balachess2006
chessgluk
Bashkim_pz
ritzambo
root_prava
SithApprentice
TjoffenPD
Sardarbek-Nurdinuulu
ProbablyFmSoon1
girdav
omon
Alexandra_Kostenchuk
magnanimus
Jishkariani
sofadecor
BALLSychess
ACDL
zeitnotakrobat
Drakos4
luna45
openfriendlywide
chessleap
smashinglad
MaxHooijmans
DiVvie
BvB05
Penza2
registraciya
DjAlber
VojvodaMilos
Dejen
Cluh0306
ThatSquidKid117
lg100_yeto_2
NoCapGuy
cakyhn
safirhakim
blitzeur88
Magnus-or-so
SnowKnight
onamonapiaa
imnoteventrying
PawnStar90
Tenakel
SadilA
SEEKandDISTROY
tsarvbg
AleLeo2008
genocidachess
Dmitryekat
jimmysmith
Cedur216
DankMondes
JaviBenedetto
Norov_Artem
DoonCorleonee
backitupbackitup
owi2221
tigredorado
Amelie345
easymoneybagger
CapeStGeorge
rmmh
ILikeRice123
BobZen
Artian12
Waldmeister20
Juniordg
Iampizzacat
Ron21
HChess20
KnightDragon001
brenden9904
HarishMaddirala
Derektal86
picasso121
IndianTerritory_11
DDDAlexDDD
DkDaniel
BrunoL360
MessyChessie
SDAFan
Bluewizard555
ushioro
mariomacias
chessclass2022
gambitodrey
paradise2021
azuaga
Whoopdies
Ronito2020
ArenaOnly
dJoeRix71
mhzalex
ekalchessboy
micgao
mrithyunjay
Anakrote-Keren
EstoesNuevo
accelerated_dragon
ronaldoiguaracy
sinnerman12
Andromath90
HoopLa796
LetsGoBrandon2024
cleverDC
narasslabone
liflitz
marvz07
chessforthemasses
wintersonata
holy_spirit
mrnicesine
Vivid_ghost
aldeanos
KKGokul
santijm
Fantazzini
killerdeadpool
Precebene
Sadegh_mahmoody1971
ady88
SpbSouthWest
LordOfFinance
Kira11
AndyIOC
Hageo
jeremyrutman2
SicilianSalad
Phox23
Quadratic_Acid
offVibes
tranduchung
MGudipalli
AboveBeyond
birjand2016
Pinkkkyy
CHJISHNUCHOWDARY
wierzba95
WitherRose
opportunity-to-draw
flare09
maxsega9
Kurdistan1300
Williams2022
Bulakbul
Immobilized
brocklesner_wwe
Morfina10
vfrunz
YaroslavHaveFun
delete_account
stepangurev
abighiffari
valli_an
nssrihari95