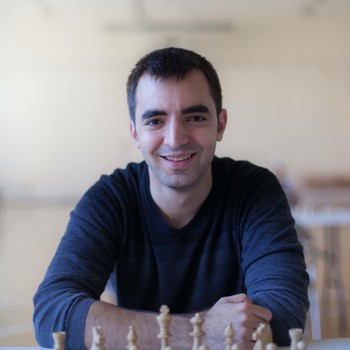 IM

Eric Rosen

Watch and learn!
Typical streams include simuls, live games with commentary, and answering viewer questions. I do my best to be instructive and entertaining, while providing value to the viewers. All streams are intended to be kid-friendly.
Check out my stream schedule here:
http://imrosen.com/schedule/
2679
2685
2611
2423
2301?
2122
Gained 48 new followers
mDCube
,
AstonAtom
,
DerManu
,
shmeegaboopz
,
player153
,
johnsojm15
,
pap10
,
Mendy5878
,
ytefas
,
BIK1O97
,
ridhinmopuri
,
gau2112
,
Official_Sanzis
,
nikunjkarwa
,
ThijsJans
and 33 more
Gained 31 new followers
Sidhu25
,
Herr_Dr_So_und_So
,
AncientAlien313
,
RedGoldBelt
,
text_editor
,
ulluz
,
LearningLad
,
Ellis_2005
,
SamirBarcoti
,
molbenal
,
k6rberebane
,
saatvik10687
,
PaulCraciunas
,
luomuteurastaja
,
Asjdnnc
and 16 more
Started following 1 player
7 wins
1 loss
Played 8 Blitz games
7 wins
Played 7 Rapid games
2 wins
Played 2 UltraBullet games
1 win
Played 1 Three-check game
1 win
1 loss
Played 2 Bullet games26793
5 wins
1 loss
Played 6 Blitz games26853
3 wins
Played 3 Rapid games26111
Gained 55 new followers
thirst_crusherr
,
Chess_Noob_UK
,
CarloTheHuman
,
fanosta
,
poorlymatter
,
th3bar0n
,
chicagocicero336
,
n00bS_oWn_m3
,
vizerei
,
razeyo
,
lee88
,
vebadepa
,
MakeMakeIII
,
bedwarslol
,
HarryChess15
and 40 more
Competed in 2 tournaments