New Puzzles are here!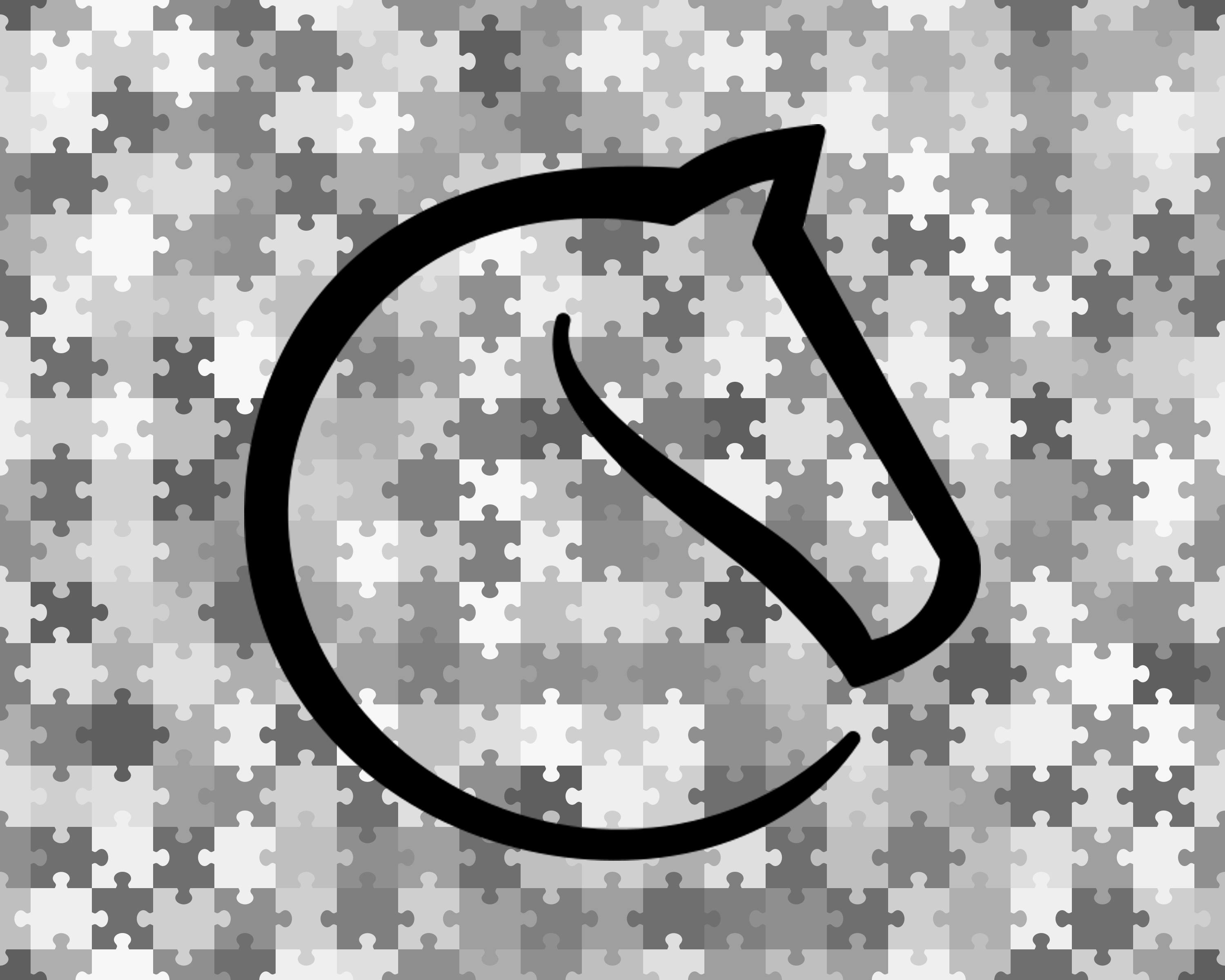 It is with great pride that Lichess is finally able to announce our new puzzle system. Give it a try here.  
The New Puzzle Set
The new puzzle system uses an entirely new puzzle set generated from games played on the site. It was made with Stockfish 12 NNUE using 40 meganodes per position (roughly equivalent to more than 80 million nodes with classical evaluation, or 16 times the node limit used for the previous puzzle set, not even accounting for considerable improvements in the new Stockfish version). We took to heart the feedback about the previous Lichess puzzles, and made sure the new ones have a single, crystal-clear solution. 
So far we have generated 650k puzzles, aiming for 1 million in the next three months. As with almost everything Lichess does, the puzzle set is released for the common good. It can be downloaded and used freely in any software you like. The hardest part of any puzzle-centric chess software is making the puzzles. It's difficult to get right, and even if you do, it uses an incredible amount of processing power and takes ages to produce puzzles in large quantities. Any developer that would like to tinker in the world of puzzles will no longer have to start from square one.
Themes
A totally new feature that didn't exist on Lichess before, puzzles now have themes. Each puzzle is "tagged" as being relevant to a large list of categories.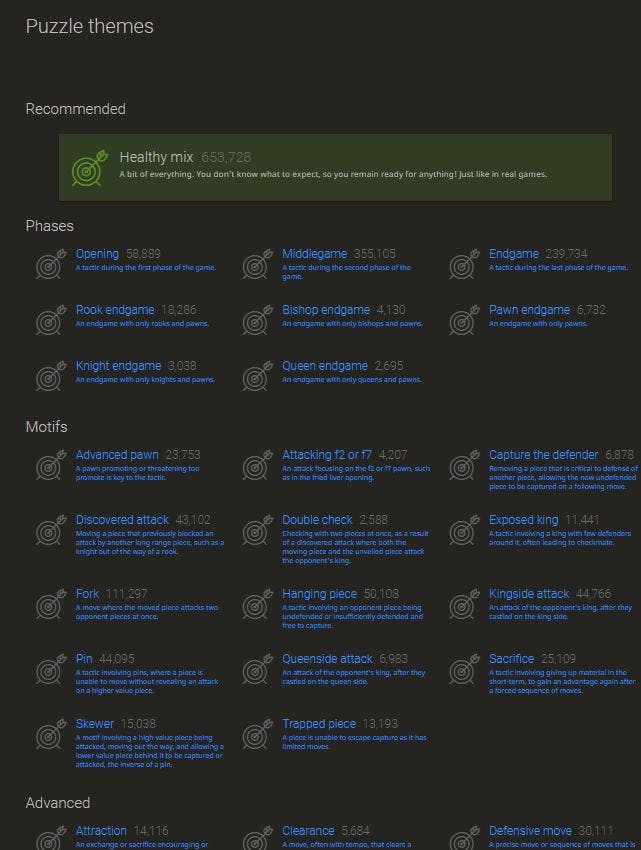 Do you think your rook endgames are poor? You can now focus on puzzles that will only feature rook endgames. Do you often get blown out of the water in the opening? Do you miss forks? You can now tailor your training to your own personal requirements. We even have a special section called "equality" that asks you to find the narrow path to an even position. These puzzles will only appear when specifically requested.
Voting
After finishing each puzzle, you will be prompted to vote on two subjects. A simple thumbs-up or thumbs-down on the puzzle itself, and then on which themes apply. You are well within your rights to click on "Jump to next puzzle immediately," but we hope you won't. This feedback only takes a moment and will be invaluable to make the puzzle system the best it can be. Regardless of your level, you are qualified to make that call: it's about whether or not you enjoyed the puzzle. The vote is purely subjective, it brings the human touch to the puzzle set. The one small favor we ask is that you don't thumbs-down puzzles that are too easy or too hard. Calibrating difficulty is the job of the rating system.
For the theme voting; it's simple enough, would a person looking for fork puzzles like to see this puzzle? Then thumbs-up "forks." If you don't see a theme on the list of options you can select it manually from the "add another theme" drop down menu. Some themes can be detected programmatically, and these themes will be shown, but not available for voting. If you see a theme tagged that you think is wrong, you can downvote it. If you're not sure about the themes, you can check out this study.
The new puzzle system may take some time to stabilize, and we appreciate your patience. First of all, there will always be bugs in new software, and you can be sure we will be scrambling to fix them ASAP. Another problem with so many brand-new puzzles is that they may not be properly rated. 
The puzzles system on Lichess has always used exactly the same rating system as games, Glicko2. Every puzzle attempt is a "game" between you and the puzzle. If you get it right you win, and take your ratings points as the prize. If you get it wrong, the puzzle walks away victorious. (Note that you will get less rating points from themed puzzles as the theme gives a significant hint.) Puzzles that are brand-new will have volatile ratings, and it may take some time for them to find their level. Fortunately, with the size of Lichess's user-base, this time should be measured in days instead of weeks. Three million puzzles are attempted on Lichess every day.
So, tell us what you think in the comments! This website exists only to serve its users and we always value your opinion. We'd also like to thank aimchess.com for contributing a puzzle rating predictor which we may use in the future to assign better initial ratings to new puzzles.