Recent Improvements
The lichess team is constantly creating new features for you to enjoy. Now we need your help to decide what to add next!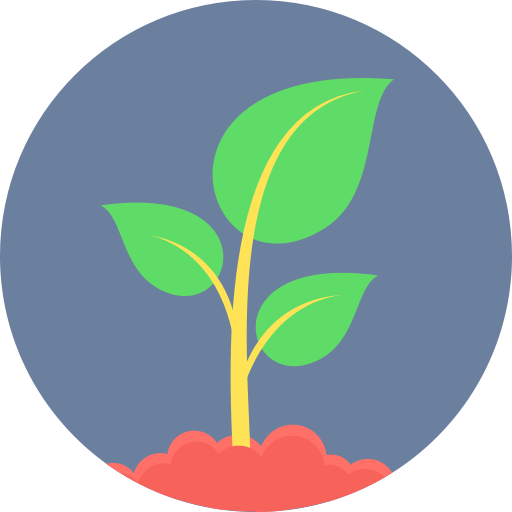 It's been only 3 months since the last developer update, but there has been many great improvements to lichess since then. We'll summarize the most important ones for you.
Learn from your mistakes
Learn from your mistakes allows players to train tactics they missed in their own games, and turned out to be one of our best received features ever! Rethinking your positions where you made mistakes is possibly one of most efficient ways of improving your chess.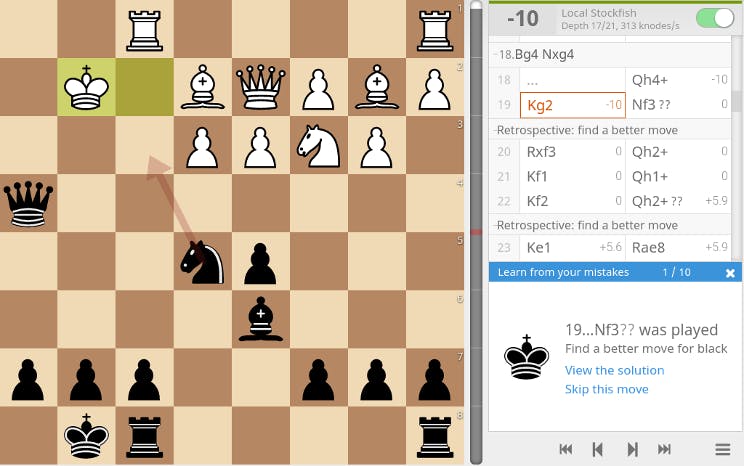 Practice with the computer
You can now enter practice mode from any position by clicking the target icon next to the board. In practice mode, you are playing against the computer, which gives you instant feedback after each move.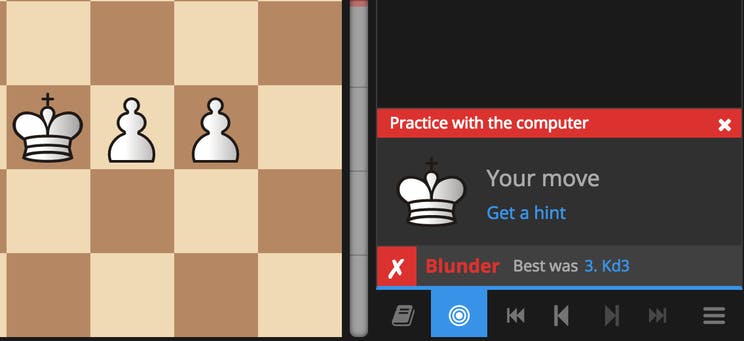 Puzzle update
Our tactics trainer got a complete overhaul, with a rewritten puzzle generator ensuring much higher-quality puzzles. Moreover, we continuously generate new puzzles from new games – you'll never run out!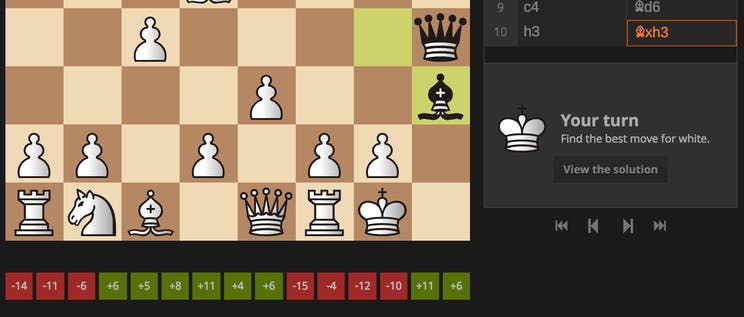 Infinite analysis and other Stockfish updates
You can now turn on infinite analysis for Stockfish to reach previously unimagined depths. Stockfish is also updated to Stockfish 8, improving strength in all variants. Moreover, Stockfish has gotten better handling of threefold repetition, longer variations and smarter merge of local engine results. But that's not enough! Finally, Stockfish plays and analyses Crazyhouse and Antichess, even winning the 1st CCVA (Crazyhouse Chess Variant Association) Computer Championships.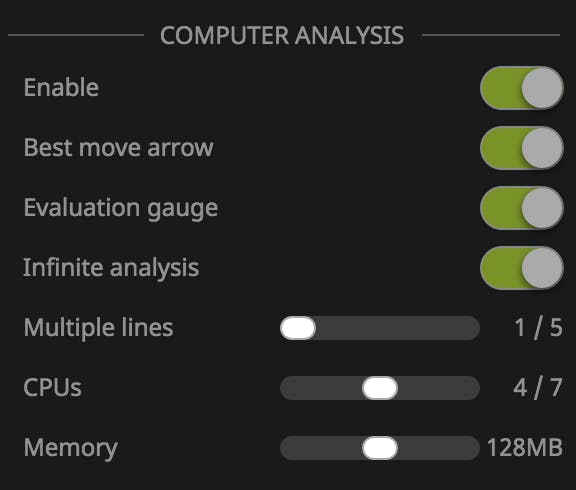 And more...
Hold down ctrl to temporarily turn off autoqueen, which means you never again have to frantically navigate to the settings while in time trouble.
Import up to 20 games at a time into study chapters (just copy 20 games from the PGN and paste them all into the box!)
You can now edit the PGN tags for the studies you own.
The tournament summary screen now shows stats like average rating, games played, and more!
Opening and endgame explorer: 6 piece atomic Syzygy endgame tablebases, 6 piece antichess tablebases, Watkins' antichess solution (opening book with a forced win for white).
More concise display of short side-variations. Novelty glyph.
New chat command to /whisper (or /w) your thoughts to the audience while playing.
Improved advantage charts scaled by winning chances.
Autopairing pools (Quick game tab) in common time controls.
Emergency notifications for correspondence games.
Many improvements to the lichess mobile app for Android & iOS.
And tons of bug fixes and performance tweaks.
Now we need your help!
We created a feature poll so you can help us with what to add next! Vote for one or more features here. We care what you think!