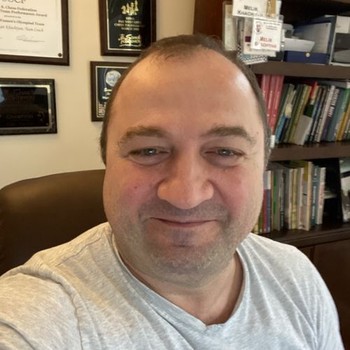 GM Melikset Khachiyan
Hello Everyone! Please join me to get better! I know how to do this! I'll train ,you gain!
Location

Los Angeles

United States
Languages
русский язык, Հայերեն, English (US)
Rating
FIDE: 2500

2553

Hourly rate
110 $ per hour.
Availability

Accepting students

Active
Playing experience
Retired from chess. Played for 42 years.
NM ---SSSR,1986
IM---1994
GM--2005.
Winner of many events, 7 times -American Open Champion.

Teaching experience
30 years experience.

Coached many kids,players,who eventually become has known.
Most know ,world elite GM Levon Aronian ( 1990-1997).
Worked with GMs T.Petrosian ,A.Pashikian, T.Gharamian,K.Troff,S.Zierk.,and many others with a bit shorter time frames.,IMs C.Hilby,A.Wang,A.Costello.
I have approximately 40 US NM masters,whom I helped to rich their titles.
Other experiences
Worked as member of broadcasting team for Saint Louis Chess Club as a part of Russian Speaking Team,with GM E.Miroshnichenko and GM I.Smirin.( Covering Grand Chess Tour)
Best skills
I have my own methods,mostly design to improve decision making process.
Teaching methodology
Backtrack thinking! Think from end!