Lichess Recruits Full-Time Mobile Developer
In some our recent updates, we shared Lichess' future plans. With an eye on our future, we have exciting news!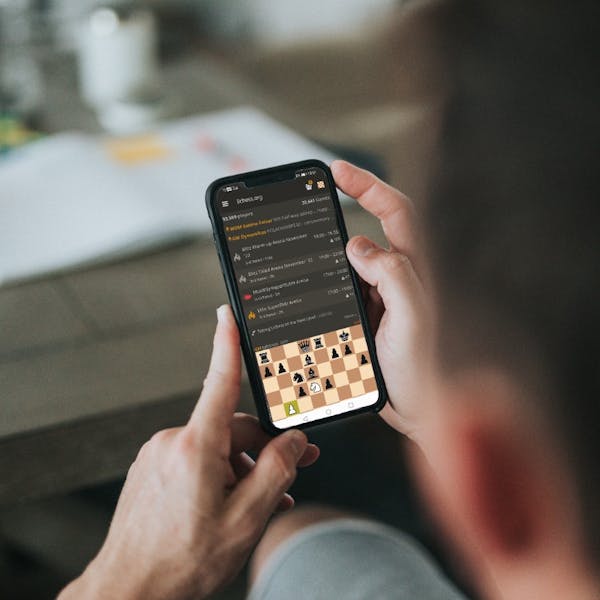 Because of our community's generosity, we're pleased to announce that we've hired a full-time mobile developer to work on the Lichess mobile applications available on iOS and Android, starting from 1 November 2022.
The number of users who access Lichess via the mobile app has only increased year on year for several years, and we expect this number to continue growing. 
The original Lichess mobile app was written as a hobby project, and maintained on a voluntary basis — but with the growth of Lichess over the last few years it requires more time and commitment than the volunteer community (amazing as it is) can provide alone. 
Similarly, for several years, improving the mobile app has been one of the most common pieces of feedback we receive in emails, the forums, on reddit and other social media. Thanks to the generosity of our donors, we are in a position to begin making that a reality. 
Plus, while not everyone may own a PC or laptop, on a global level they usually will own some kind of smartphone instead. As a result, a light mobile app which is technologically accessible will be key to Lichess's charitable objectives to promote and encourage the play and study of chess, and the use of free open source software, globally.
With the mobile app becoming so important to Lichess and its users, it was a no-brainer (once resources were available) to hire a permanent employee to focus on it, and we hope this is the first of many. Without further ado, meet veloce, and some more detail in the plans for the mobile app below.


First of all, can you tell us some of your plans for the mobile app?
The mobile app will be completely rebuilt from the ground. We'll use Flutter, an UI toolkit that will allow us to achieve a much better quality than with the current application. 
The main focus will be the user experience, I'd like the new app to be more intuitive and easy to use.
[ed. the current mobile app, lichobile, will be maintained but receive no new features while the new mobile app is being built.]

That sounds awesome – what do you think your milestones for the mobile app will be, and where will users be able to follow your progress?
The first feature that I will implement are puzzles. They're a good fit on mobile and the current app doesn't have the latest version of puzzles. It also misses puzzle streak, puzzle storm and puzzle racer. Adding this will bring a lot of value immediately to the new app.
The main place where things will happen is on Github. If you have a technical background you can follow the progress there. We will also aim to communicate about the progress.

It's too soon to have a roadmap, but we will certainly have one in the future and give an update. It's hard to estimate a release date, but I hope to have a first release of the new app out in the first half of 2023. 

Can you share a bit of your technical background with the community? How did you get into mobile app developing? Any interesting previous clients? 
I didn't study computer science. I taught myself how to build websites when I was working for the head of research at the Aeronautics school ISAE-SUPAERO in Toulouse. 
Then I worked a little as a PHP developer, but I realized there were better languages. So I switched to Scala and Typescript.
I got into mobile app development at my work in Paris when I was given a project for a bank to handle their factoring services. Since then I have worked mainly as a non-mobile dev. Anyway, it's after that particular project that I decided to start developing the first Lichess mobile application, back in 2014!
You've had an account on Lichess since 2010 – that's a long time! Do you have a particularly favourite Lichess memory, or experience?
I have witnessed Lichess steadily grow and improve since that time and I am still amazed by the progression. If I have to name one memory, that would be the first time Magnus Carlsen joined the platform to play a tournament. What an achievement!

Critical question. 1. e4 or 1. d4?
1. e4 of course!
That's fortunate – 1. d4 would have made you a pariah within the team. Outside of chess and coding, what other activities do you enjoy?
I enjoy traveling by bike a lot. My longest trip was 7500 km in Norway, Denmark and Germany, it was amazing! More recently I got into sailing, and I tried land sailing too, this is a really fun activity! I enjoy singing too, in a modern choir.

Thanks for the chat!