Grischuk leads; Kramnik chases - Day 1 Recap
Grischuk takes the lead on day one, but Kramnik is hot on his heels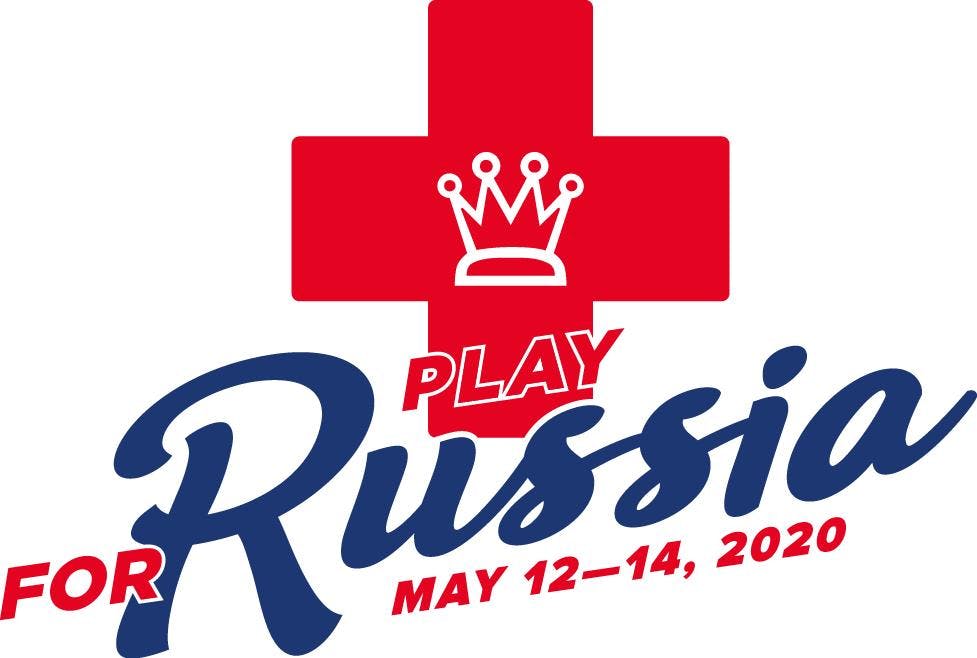 The first day of the Play for Russia charity event left chess fans spoilt for choice, with firework matches like Grischuk v Riazantsev, to classic match ups like Kramnik v Svidler.
English commentary for the entire day's play was provided from Lichess' official channels on YouTube and Twitch, by WIM Fiona Steil-Antoni, and GM Evgenij Miroschnichenko. They will be commentating each day from the Lichess channels - starting from 12 UTC.
Grischuk, three times the World Blitz Champion, was undefeated on day 1, with wins against Riazantsev, Svidler, Karjakin and Kramnik - and draws against the rest of the field. Such a commanding performance gave Grischuk the lead on the first day, with 5.5 / 7.

But Kramnik, three times the World Champion, and despite retiring from professional chess in 2019 - is hot on Grischuk's heels, with four wins (including wins against podium-placer Tomashevsky, and one of the favourites, Ian Nepomniachtchi) and two draws. Kramnik drew laughs and smiles after announcing chess is "only a hobby" for him these days - with an excellent performance of 5 / 7 showing the truth of "once a World Champion, always a World Champion".
Two-time Russian champion, Evgeny Tomashevsky, is currently third on the podium with wins against Ian Nepomniachtchi and Ernesto Inarkiev, with only a loss to Kramnik. Tomashevsky enters the second day with a comfortable 4 / 7, giving him good chances of qualifying into the semi-finals.
Sergey Karjakin, Ian Nepomniachtchi, and Peter Svidler remain in contention for qualifying, with 3 / 7 each, whilst Ernesto Inarkiev and Alexander Riazantsev have some catching up to do with 2.5 / 7 and 2 / 7 respectively. Inarkiev, in particular must be feeling hard done by with an unfortunate loss on time against Kramnik, despite having what looked like a winning position.

| Player Crosstable | Alexander Grischuk | Vladimir Kramnik | Evgeny Tomashevsky | Sergey Karjakin | Peter Svidler | Ian Nepomniachtchi | Ernesto Inarkiev | Alexander Riazantsev | Total Score |
| --- | --- | --- | --- | --- | --- | --- | --- | --- | --- |
| Alexander Grischuk | *** | 1 | 0.5 | 1 | 1 | 0.5 | 0.5 | 1 | 5.5 |
| Vladimir Kramnik | 0 | *** | 1 | 0.5 | 0.5 | 1 | 1 | 1 | 5 |
| Evgeny Tomashevsky | 0.5 | 0 | *** | 0.5 | 0.5 | 1 | 1 | 0.5 | 4 |
| Sergey Karjakin | 0 | 0.5 | 0.5 | *** | 0.5 | 0.5 | 0.5 | 0.5 | 3 |
| Peter Svidler | 0 | 0.5 | 0.5 | 0.5 | *** | 0.5 | 0.5 | 0.5 | 3 |
| Ian Nepomniachtchi | 0.5 | 0 | 0 | 0.5 | 0.5 | *** | 0.5 | 1 | 3 |
| Ernesto Inarkiev | 0.5 | 0 | 0 | 0.5 | 0.5 | 0.5 | *** | 0.5 | 2.5 |
| Alexander Riazantsev | 0 | 0 | 0.5 | 0.5 | 0.5 | 0 | 0.5 | *** | 2 |