Announcing our new logo! (not really)
A new era begins for Lichess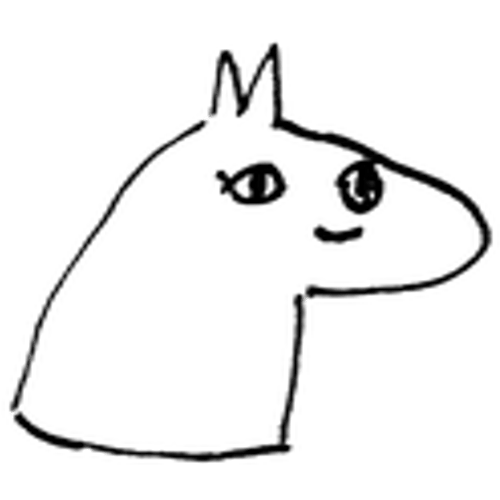 [EDIT - 2/4/2020] We were just kidding! April fools! Full credit to the artist who actually produced the beautiful "horsie" artwork at the center of this project, Cham.
It is with great pride that Lichess announces our brand new logo! Many organizations try to go for a slick, professional aesthetic, but as usual, Lichess goes its own way. The new logo is unbound by the tyranny of symmetry, nor does it take itself too seriously. It is childlike, innocent, and unique. It is something refreshing in this cold, serious world.
Astute readers may remember that only 4 months have passed since Lichess previously changed its logo. The old logo is objectively beautiful but it never felt like it quite fit with the avant-garde spirit of Lichess. It was too safe and normal, taking no risks. A new logo was necessary.
Some 3 months ago we contacted the world renowned design firm Firnsby and Sallow based in London. F&S has done design work for some of the biggest names in the world, Rolls-Royce, Saks Fifth Avenue, Starbucks, The Guggenheim, and many more. This sort of expertise does not come cheap and in the interest of transparency we have added our €100,000 contract with F&S to the monthly expense spreadsheet that we actively maintain.
Let us know what you think in the comments!