Lichess Montréal Meetup Recap
Lichess Team
Announcements
Chess fun in the sun (and rain)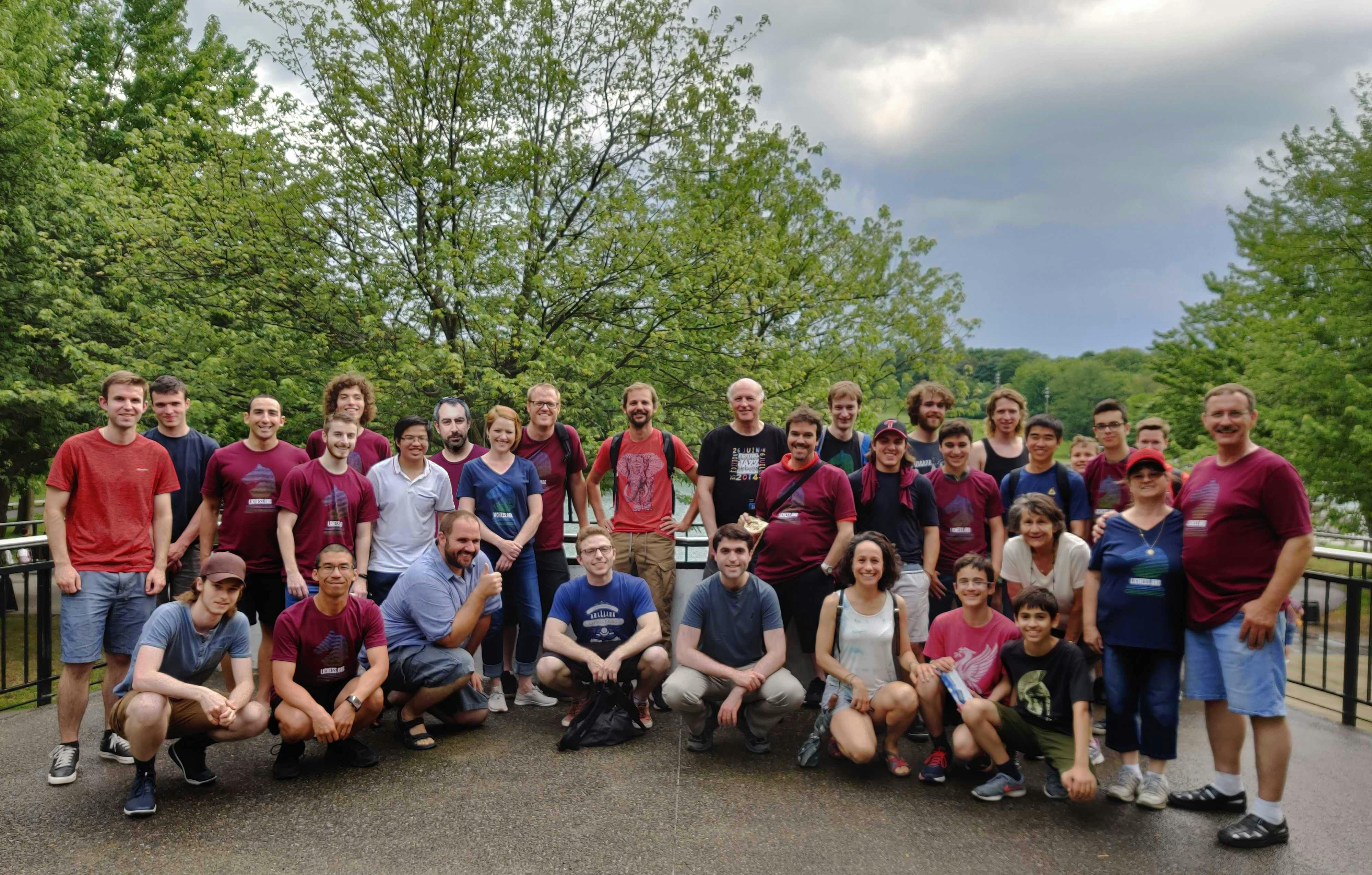 This past Saturday, Lichess held its second Montréal meetup in the beautiful Mount Royal Park. The sun was shining and the chess fans were out in force, playing some casual blitz, rapid and even bughouse, as well as a 3+2 tournament organised by @Toscani (who also kindly provided most of the boards and clocks). Over the course of the afternoon, around 60 people stopped by, until eventually the forecast rain drove us inside towards the end of the schedule.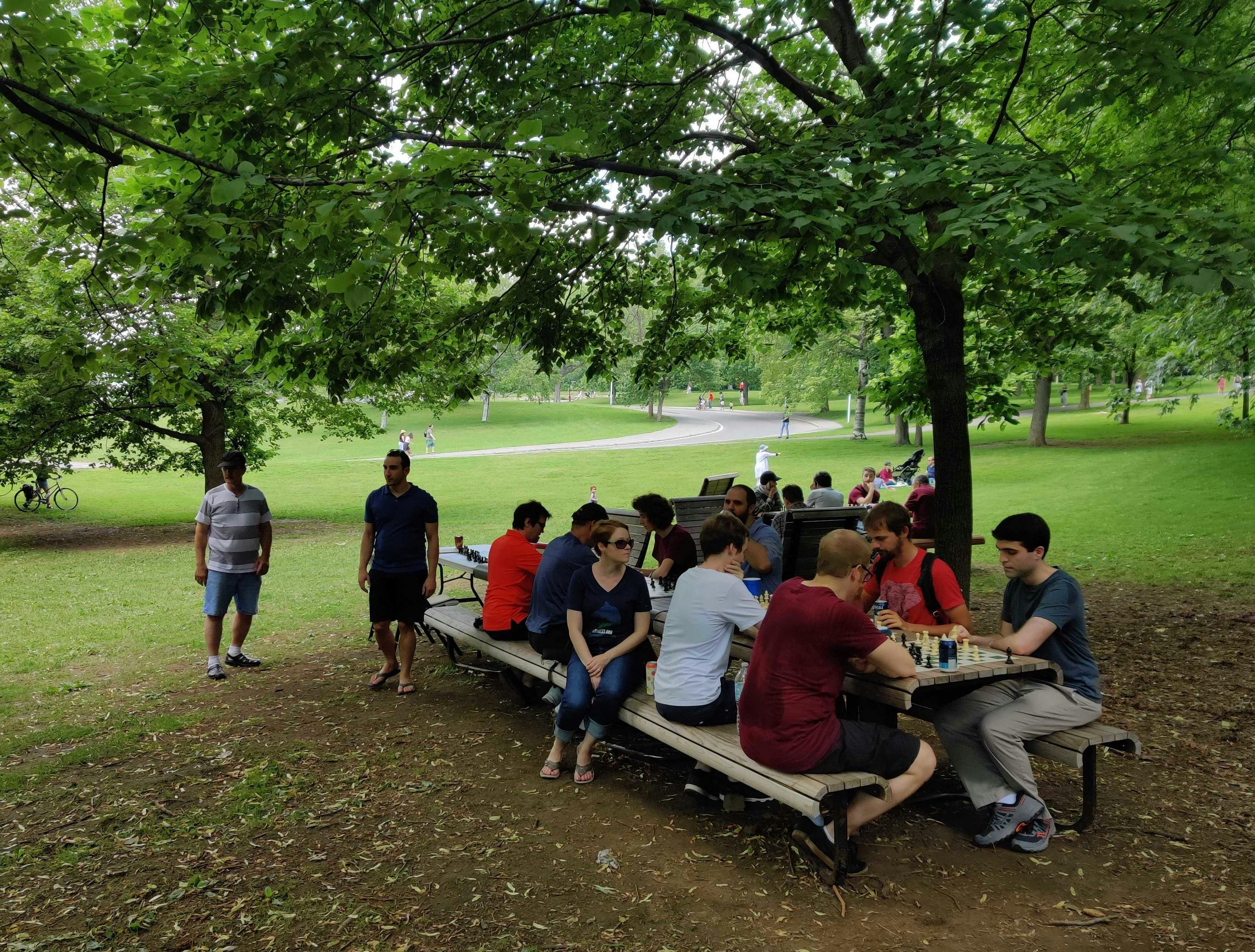 The afternoon begins...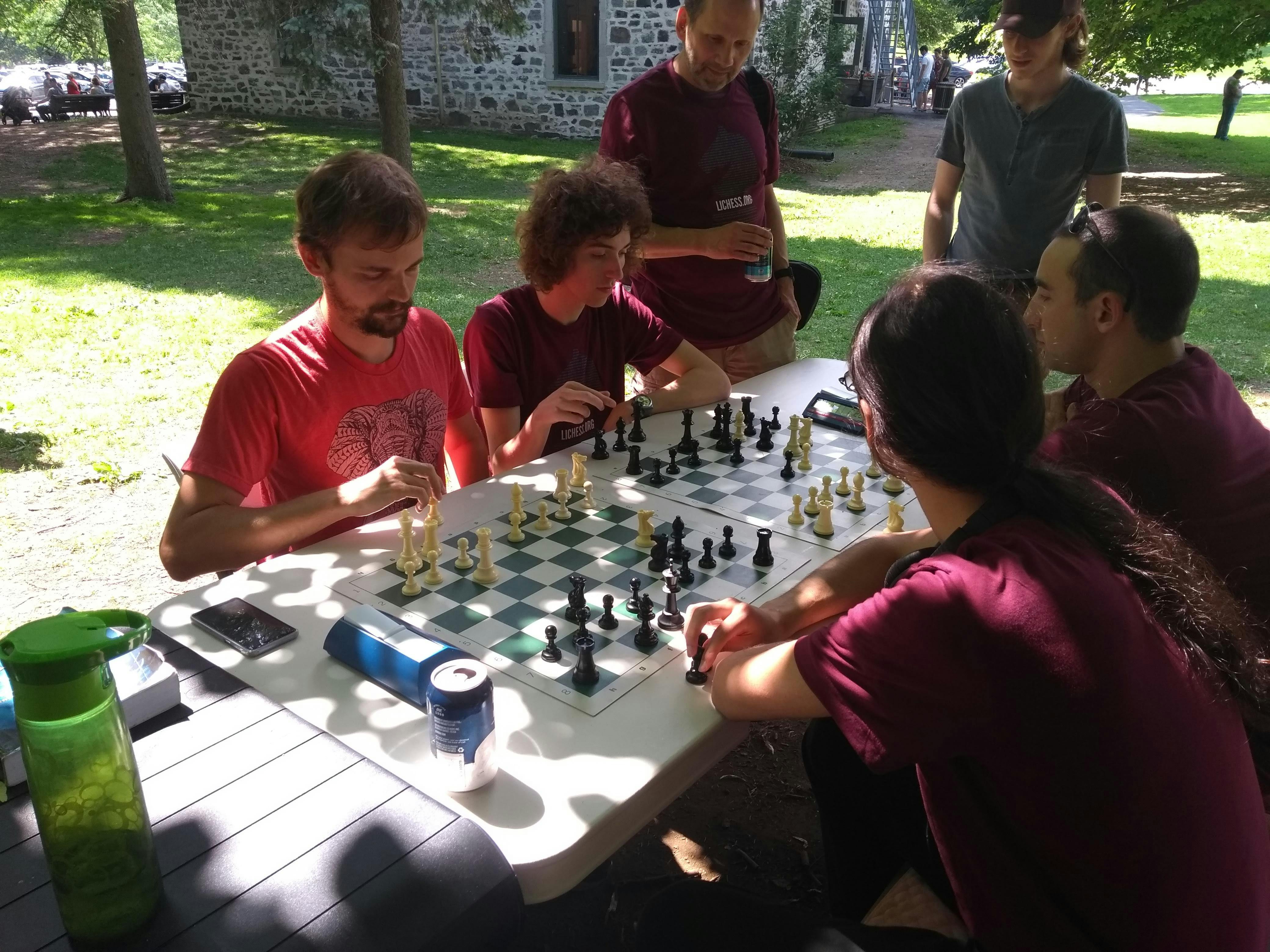 Bughouse research
Thanks to everyone who attended, and congratulations to the winner of the tournament FM @fmshawnrl123 going 11/11 in a field of 32 players. Another success story was that a queen missing since last year's meetup was returned to its rightful owner (another thanks to @Toscani for keeping it safe).
Of course it's not all fun and games, during the meetup the Lichess team also worked on a number of items - with new features, updates, plans for the future of Lichess, and a couple of nervy deploys:
Improved playban mechanics
Crashed the site (and fixed it!)
Improved connection stability
Updated rating calculations
Started to make studies translatable into multiple languages
Started beta testing for optional push notifications - even with no Lichess tabs open
Added a shiny new data backup server to keep everything safe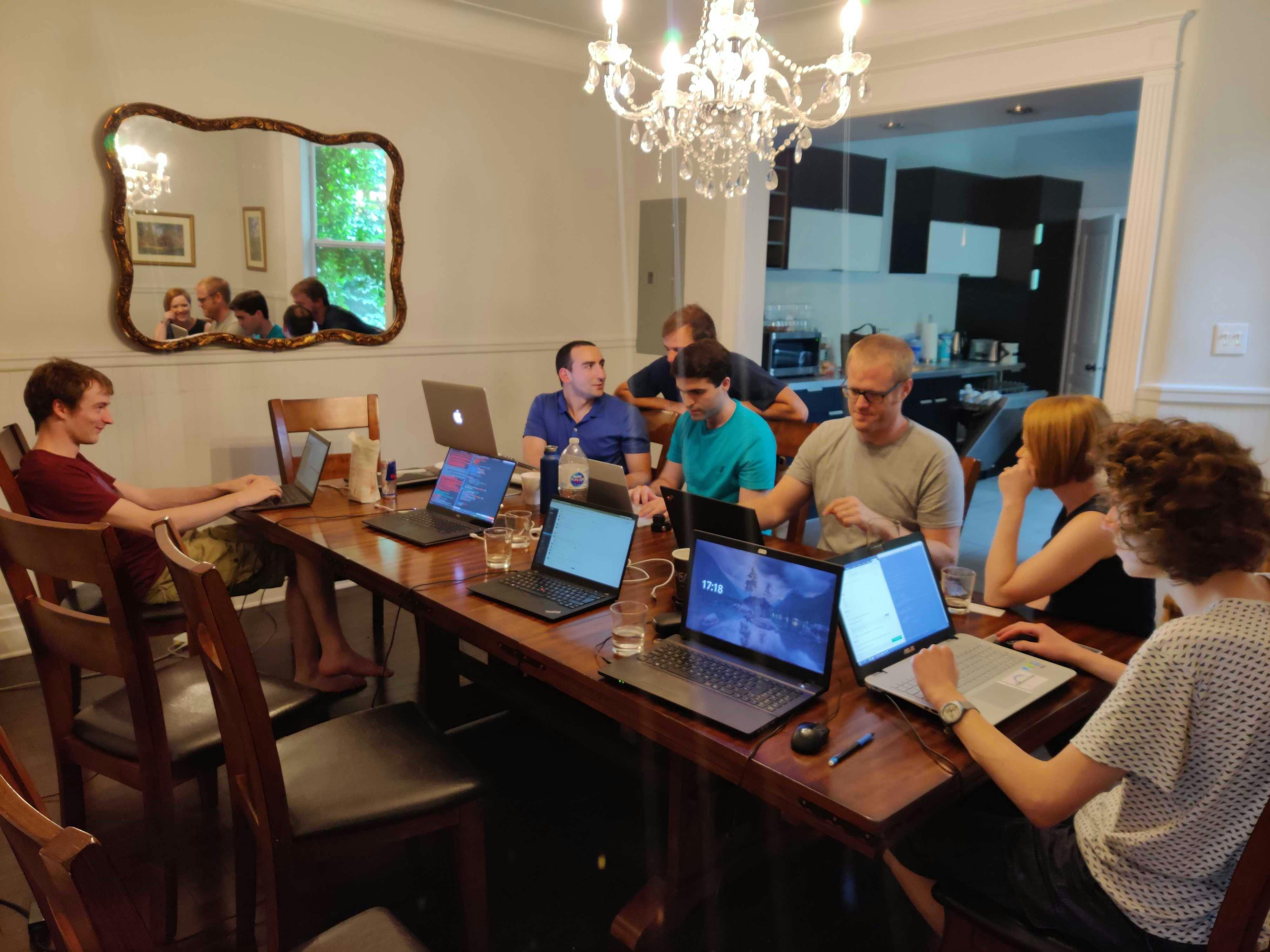 The beating heart of Lichess
Thanks again to everyone who attended and made it so fun, for everyone else we hope to see you at the next one!