Norway Chess Round 2: A Miraculous Save
We got two classical wins today!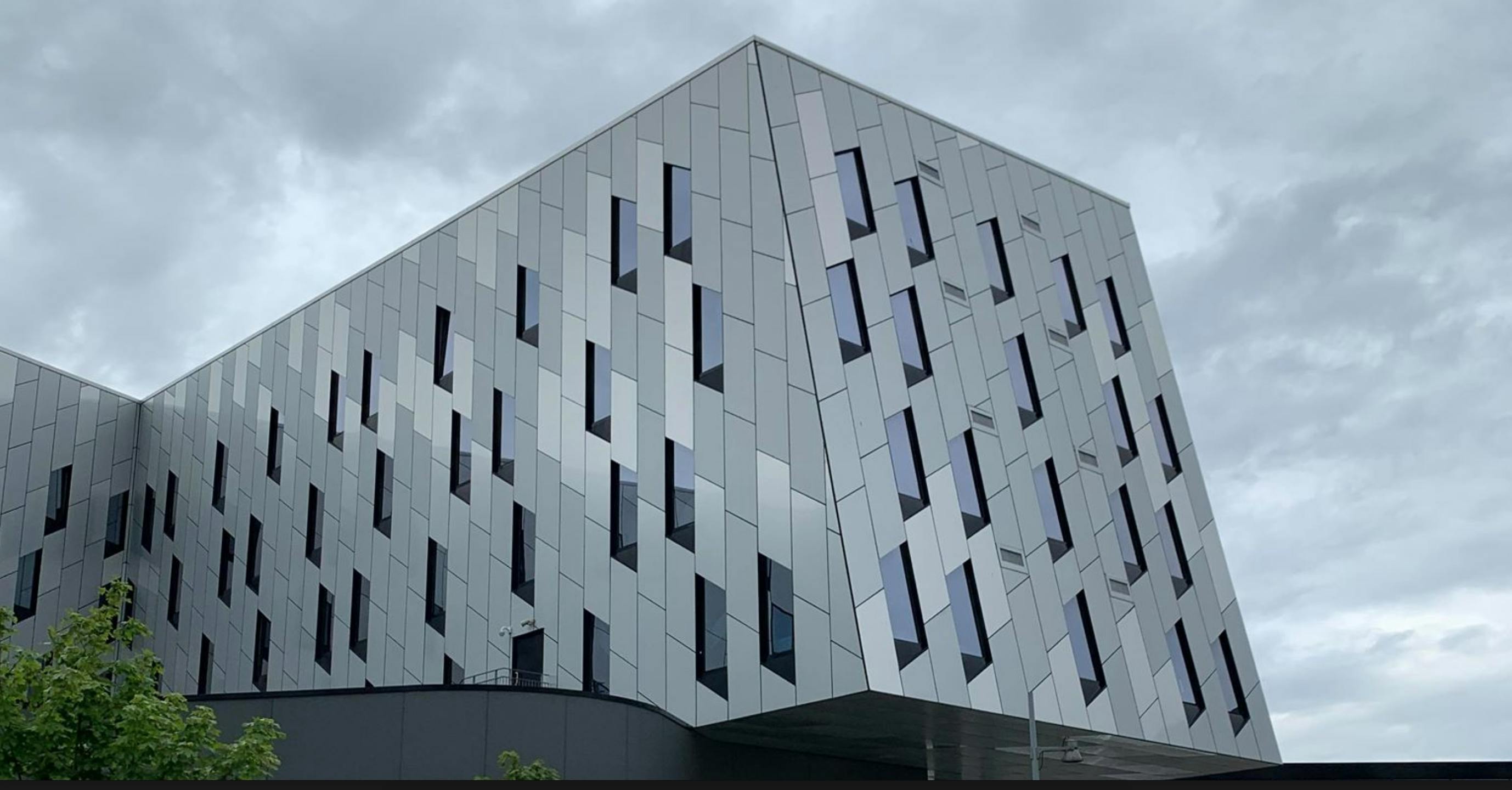 I arrived at Clarion Hotel Energy, the playing venue of Norway Chess 2019, at 17:07. The games start at 17:00, and missing the first seven minutes normally doesn't mean much. The players are usually still in deep theory, far from anything spectacular going on. What met me when I arrived, however, were a bunch of confused people – some organizers, journalists and chess fans – wondering what happened between Alexander Grischuk and Wesley So. Apparently they had both left the playing hall together, something that doesn't make sense happening minutes into the game. It quickly became clear that they had already drawn the game! Could the introduction of Armageddon games have the exact opposite consequence than intended? If the White player is happy with Armageddon, they could steer the game towards a draw from the very beginning. Alexander Grischuk later explained to the Norwegian TV channel TV2 that he didn't feel like playing because he was so disappointed after his Round 1 loss.
Grischuk tells TV 2 he had no energy: "I feel bad of course. I lost. But I just felt I could not play. You could see in the armageddon, that's why I made a quick draw. I thought after 20 minutes I could find some energy." #NorwayChess

— Tarjei J. Svensen (@TarjeiJS) June 5, 2019
Unfortunately for Grischuk, he also lost the second round's Armageddon game. Wesley So beat him by drawing with the Black pieces.
https://lichess.org/study/yQdBgYgo/NnCwASNI#110
A couple of hours later, we finally got the first classical win of Norway Chess 2019, as Shakhriyar Mamedyarov beat Viswanathan Anand with the Black pieces. In an already bad position, Anand blundered a piece by allowing a good old discovered attack:
https://lichess.org/study/6ebRnngf/H2xjQ3My#68
In the meantime, Levon Aronian steadily improved his position against Magnus Carlsen while Carlsen's time decreased. Could this be Magnus's first loss in 60 games and 309 days?
Plot twist: Magnus miraculously saved a draw and the count is still going: 310 days since last accident. Magnus went on to win the Armageddon game, and I don't think we've ever seen 0 points become 1.5 so quickly before.
https://lichess.org/study/6ebRnngf/XfyanYNs#106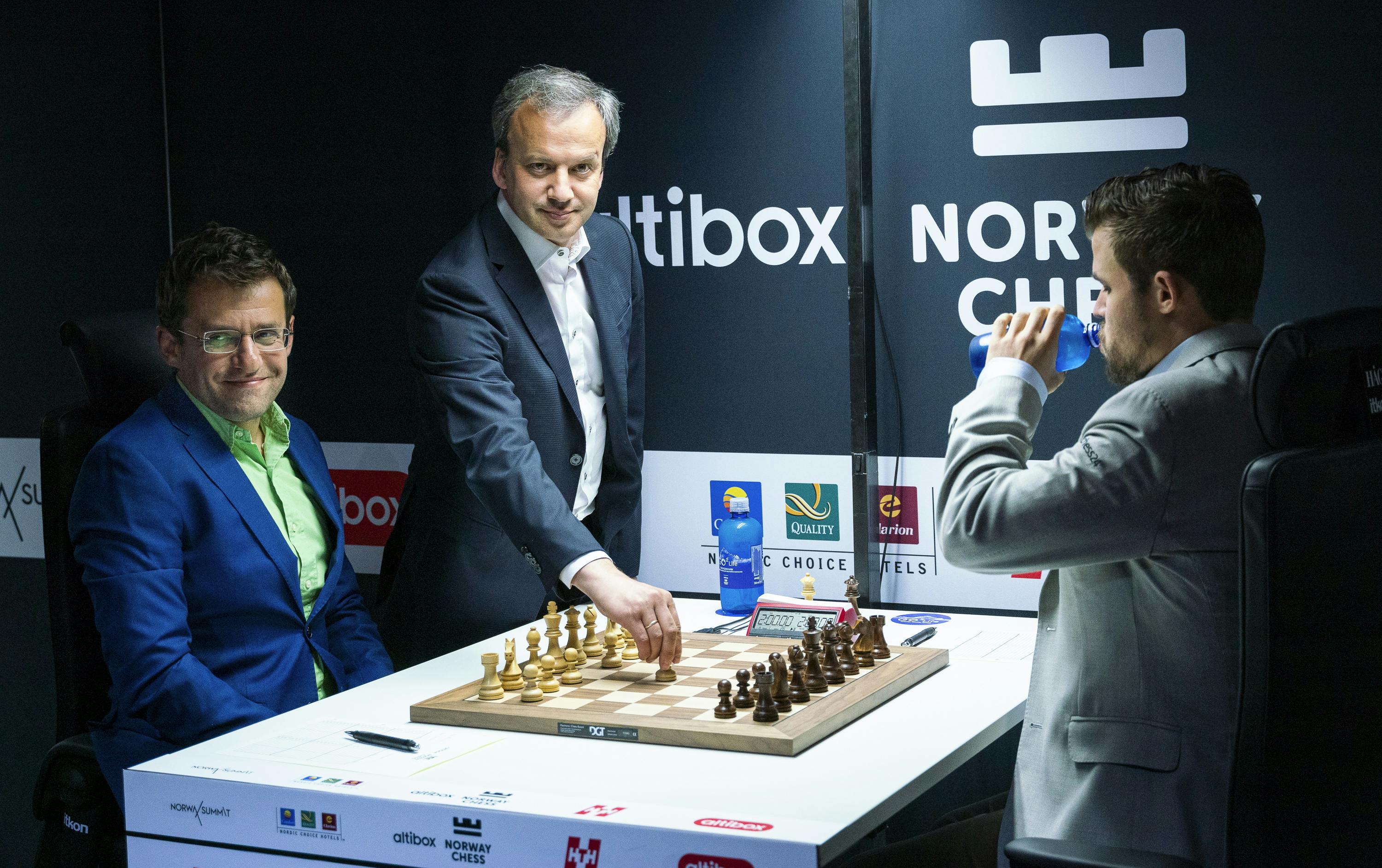 FIDE President Arkady Dvorkovich making the ceremonial first move. Photo: Lennart Ootes / Altibox Norway Chess
Neither of the players were in much trouble in the classical game between the two Chinese players, Yangyi Yu and Ding Liren. Luckily we have a good remedy for uneventful games: Armageddon.
In the Armageddon game, Yangyi Yu beat his fellow countryman while simultaneously displaying the power of three pawns on the sixth rank against a poor Bishop.
https://lichess.org/study/yQdBgYgo/ClpfWMAY#91
That's enough Armageddon for today! Fabiano Caruana became the second player to win a classical game during Norway Chess 2019. After offering a poisoned pawn, he managed to get it back with interest as he entered a Queen + Rook endgame being a pawn up. The extra pawn was enough to eventually win:
https://lichess.org/study/yQdBgYgo/AgXkd8i0#119
The next round starts Thursday, June 6th, at 17:00 CEST (15:00 UTC). Make sure to follow us on Twitter and Facebook for live updates from the venue, talk with us on Discord, and watch our videos on YouTube.