Norway Chess Round 1: Armageddon Party
All games ended in Armageddon!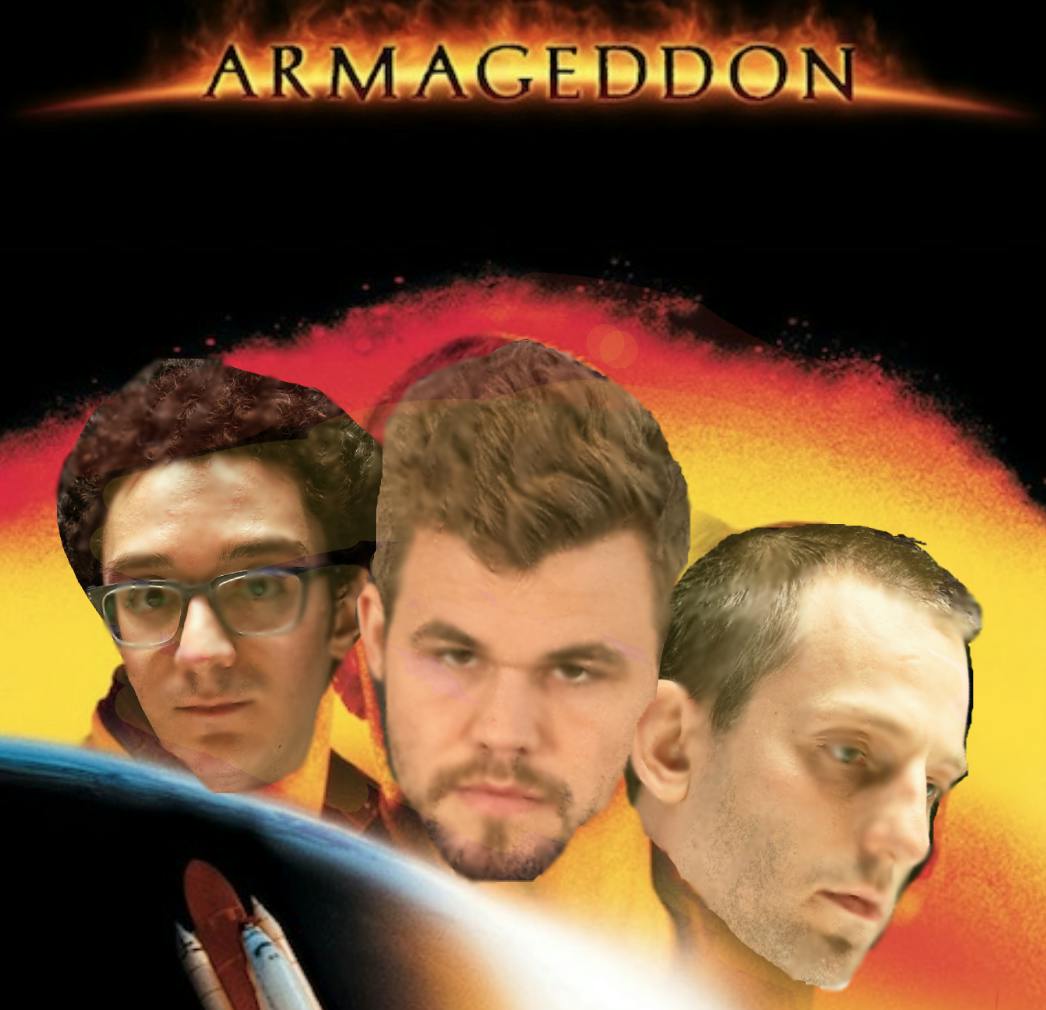 The main tournament of the Altibox Norway Chess kicked off yesterday and it brought with it Armageddon! In an attempt to make chess more interesting to the audience and to encourage players to play harder for a win, Armageddon games were introduced in case of a drawn classical game. Therefore, there will always be a winner, either in the classical or in the Armageddon game.
In this tournament's Armageddon games, White gets 10 minutes and Black gets 7 minutes, and in case of draw, Black wins. A 3-second increment is added from move 61.
This is how the points are distributed:
Win main game: 2 points
Draw main game and win Armageddon game: 1.5 points
Draw main game and lose Armageddon game: 0.5 points
Lose main game: 0 points
Source: Norway Chess 2019 Regulations
They have only played one round, but so far these new regulations didn't prevent any of the players from drawing. All 5 Classical games ended in draws.
If you just want to play through the games, you can do so here. Games 1 through 5 are the main games, and games 6 through 10 are the Armageddon games.
The first players to draw and to face off in an Armageddon game were Ding Liren and Wesley So.
https://lichess.org/study/Y449mByG/pPfMyMT3#49
Ding Liren said that he (luckily) had looked at the opening 10 minutes prior to the game, and he blitzed off what looked like an easy win.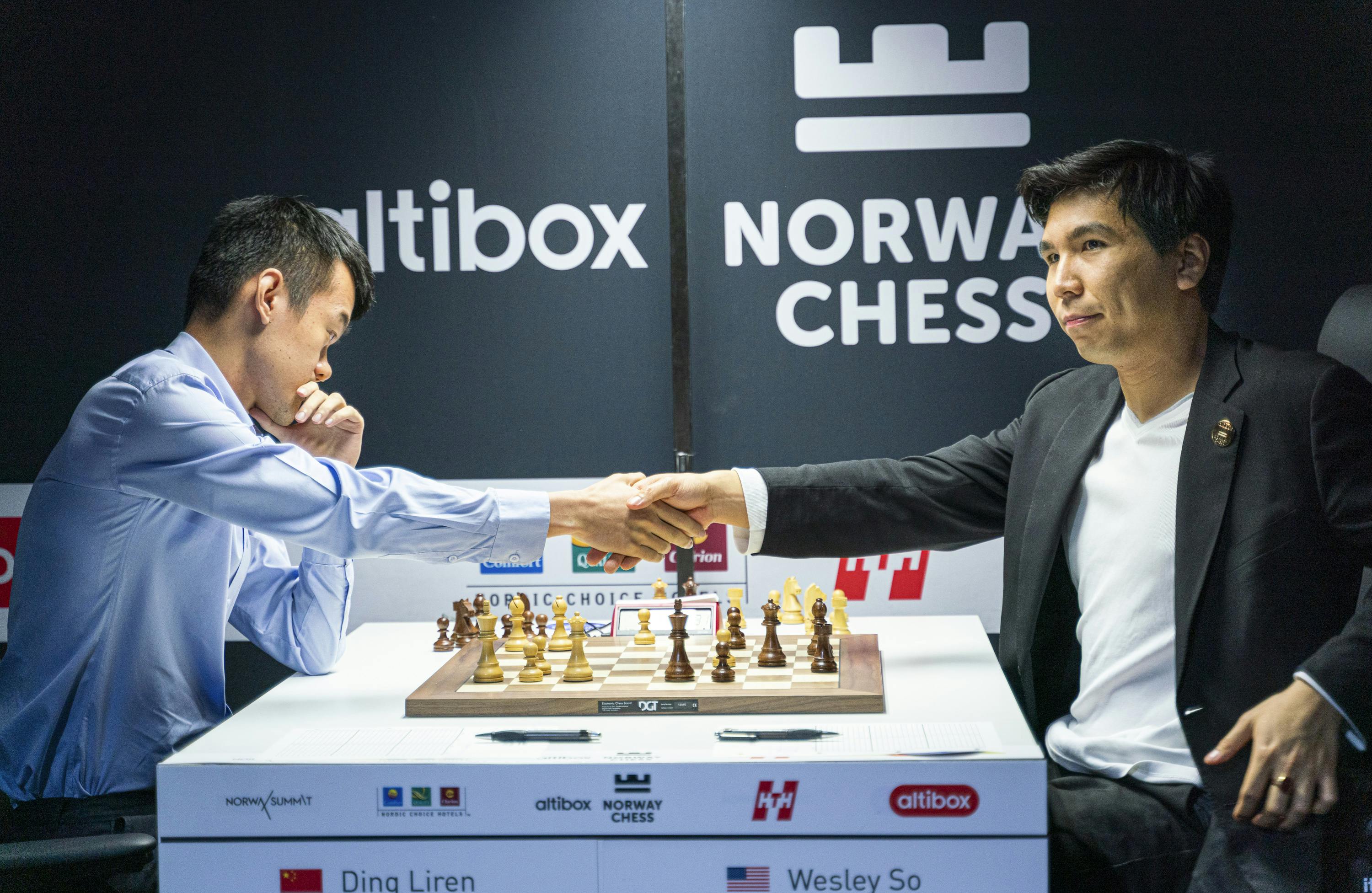 Ding Liren beats Wesley So in the first Armageddon game of the tournament. Photo: Lennart Ootes / Altibox Norway Chess
Shortly after this game, we had four more Armageddon games coming up, as all players drew their main game. The longest game was Carlsen – Anand, where Carlsen pushed on with an extra pawn in a Rook endgame, which wasn't enough to win.
Pieces were flying in the Armageddon game between Levon Aronian and Alexander Grischuk, as both players were down to a couple of seconds with ~5 moves remaining until move 60, when increment is added. The pieces were lying all over the board as Grischuk's flag fell.
Other results from the Armageddon games were Mamedyarov beating Caruana and Yangyi Yu beating Vachier-Lagrave (which happened to be the only Armageddon game won with the Black pieces).
https://lichess.org/study/Y449mByG/Nq3E6PLN#78
Carlsen faced off against Anand in the last remaining Armageddon game. The World Champion pushed on and managed to get his rook and queen behind enemy lines with a winning attack. Carlsen actually missed a mate in 2, but that didn't matter, as he found a move that lead to resignation in 1 instead.
https://lichess.org/study/Y449mByG/SDSur99e#85
Round 2 starts Wednesday, June 5th, at 15:00 UTC (17:00 CEST / local). Follow the games live on Lichess, and follow Lichess on Twitter for live updates from the playing venue!