Onwards and upwards!
Lichess Team
Announcements
A small celebration of our growth and a recap of the latest Streamer Battle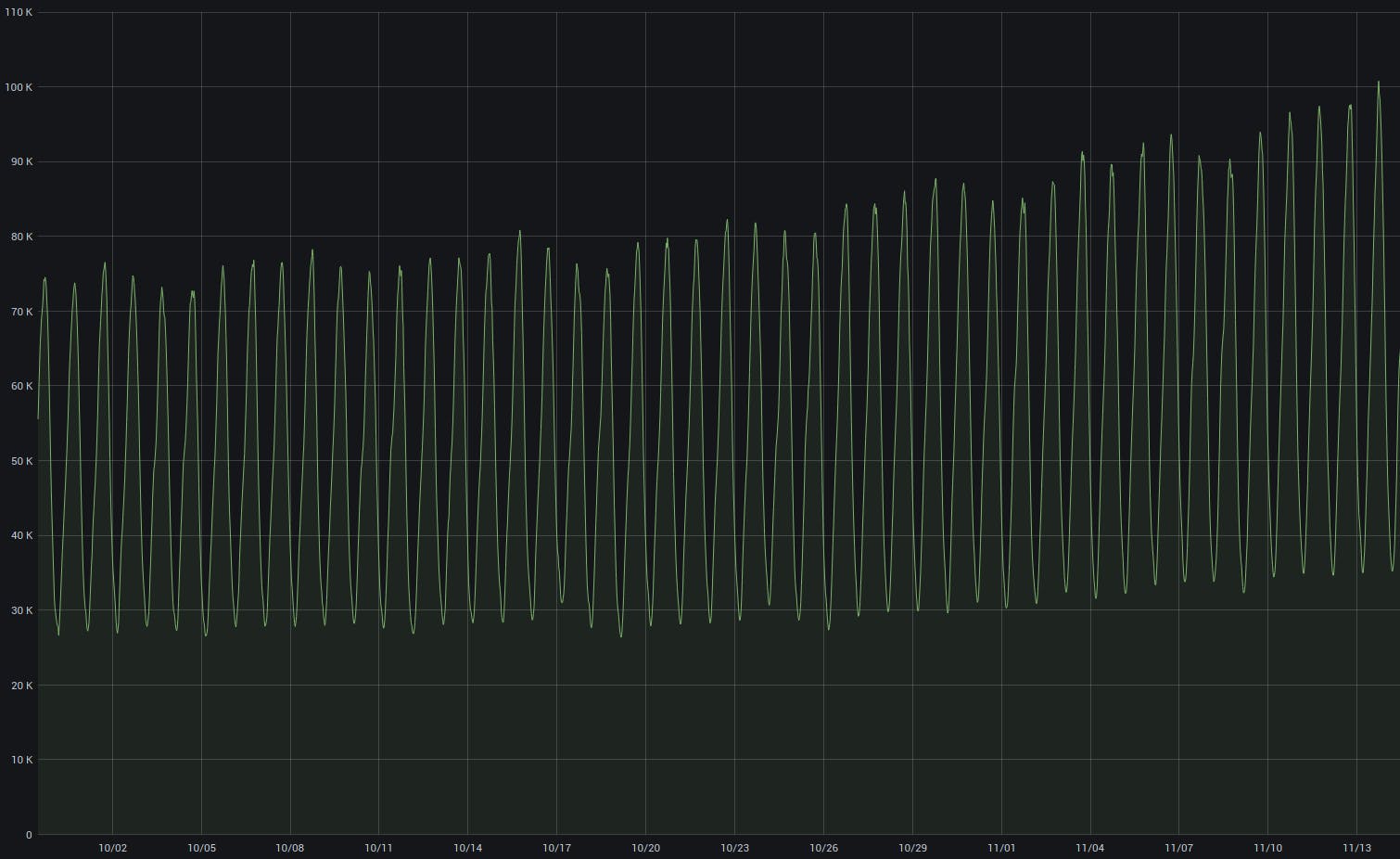 Across much of the world, we're entering a second "lock down" to try to stem the progress of COVID-19. Just like in the first major wave in March of this year, it has correlated heavily with more users on Lichess - which is of course bittersweet. While most of the numbers we're hearing in the news lately are somewhat depressing, we wanted to take a moment to share a more positive number. Thank you to all of you, the players, and we're glad we can provide some distractions in this difficult time.
In other news, we held our customary Streamers Battle with one of the strongest line-ups we've seen to date, 5602 players and 186 titled players! Congratulations to WGM Karina Ambartsumova (@karinachess11) and her team who stormed to victory, and thanks to all the streamers and participants for such an enjoyable event. Stay tuned for the next one!