Tata Steel Chess: Week 1
Everything about the first week of the Tata Steel Chess tournament, live from Wijk aan Zee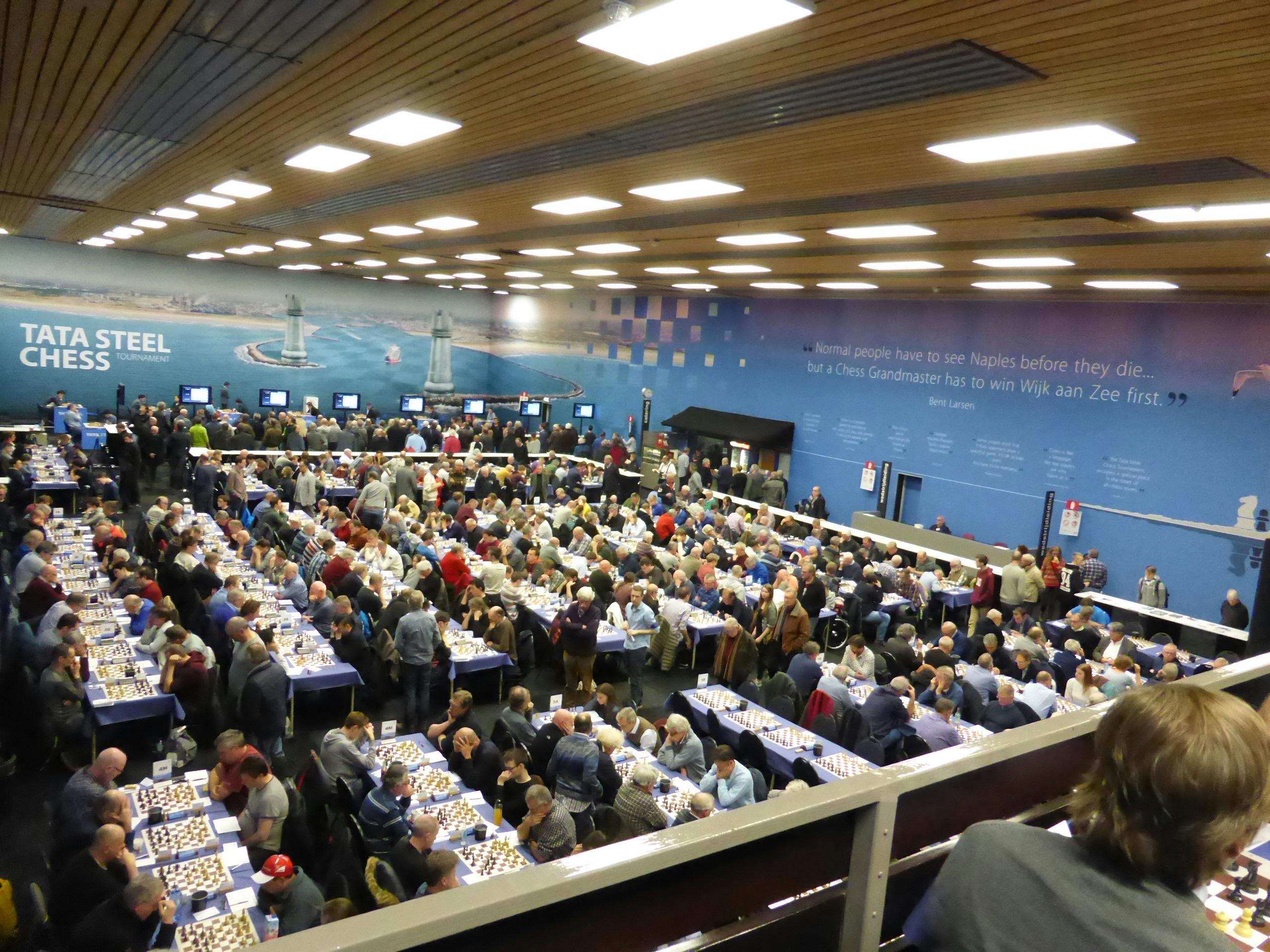 While the Netherlands is freezing over with children all over the land being able to skate on the thousands of canals and rivers, the competitive flame in Wijk aan Zee has never burned brighter. Next to the hundreds of amateurs trying to win first place in their group, 14 candidates and 14 masters are aiming for their respective trophy. Dubbed the 'Wimbledon of chess' by 4-time winner Aronian, let's take a look at what happened over the past week at Tata Steel Chess.
Days 1-4: Eljanov and Ragger take off
For the masters, Tata Steel started off quietly with more draws than wins. The biggest disruptor was Eljanov, who managed to squeeze out three wins, ending on 3.5/4 after four days. On the receiving end of most decisive blows was van Wely, who couldn't quite seem to get his groove on.
In their head-to-head van Wely started off great in a Queen's Indian Defense but from the equal middlegame onwards he didn't manage to find the right moves. Instead of an active multi-purpose queen, van Wely saw the knight as a good enough defender of the weakened kingside. With Eljanov's well mobilized pieces however, the breakthrough was inevitable..
https://lichess.org/study/1AiDBmfp/odU5q7UX
The challengers on the other hand were much more hungry for blood with over 70% of games ending decisively. The fourth day even saw seven victors arise in seven games! Ragger was the clear superstar with a solid 4/4, aiming to pull off a Caruana. No doubt the prettiest win was against lichess regular Eric Hansen. In just 24 moves he performed a flawless and deadly attack on Hansen's king. Out in the open, black's only move was to resign.
https://lichess.org/study/1AiDBmfp/TwK0aruH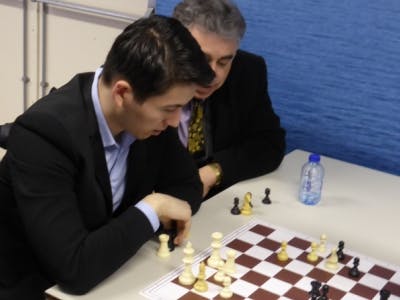 Hansen and Yasser going over Hansen's game in the Press Room.
Days 5-7: So and Jones catching up
With Wesley So scoring a full point against Harakrishna and Eljanov slipping against Aronian, So manages to take the sole lead in Wijk aan Zee, above favorite Carlsen and Chinese supertalent Wei Yi. On day 6 Adhiban, surprise of the tournament and fearless as ever, decides to pull out all the stops and play the King's Gambit against the tournament leader! Though last year's winner of the challengers group was not awarded with a full point, it wasn't for a lack of trying. Adhiban used 26 seconds on his first 9 moves where So used over half an hour. Stockfish may not like the opening, but we certainly do.
https://lichess.org/study/1AiDBmfp/DZVMMEnX
Another surprise was Carlsen missing a win against Giri. Known for his accuracy in late-game positions, Carlsen, as well as Giri, missed a relatively simple move that would lead to either winning the house or a mate in 3. Can you spot what move was missed by the two Grandmasters? Hint: don't bother looking past move 60.
https://lichess.org/study/1AiDBmfp/8SBusdPc
In the challengers group Gawain Jones managed to take a good sprint in rounds 5-7, beating not only tournament leader Ragger but also Dutch talents Benjamin Bok and Jorden van Foreest. With his three wins he's now tied for first place. In his game against van Foreest he showed that in an endgame equal in points, the side with the most active 'minor' piece prevails. van Foreest was not able to defend against getting mated with the two most synergetic pieces in the game: queen and knight.
https://lichess.org/study/1AiDBmfp/VltXesKv
Speaking about van Foreest, he can be considered the country's counterpart to Giri as all 7 games by him so far have been decisive! During the after-game interviews, Anna Rudolf called Giri the artist which he could not appreciate much.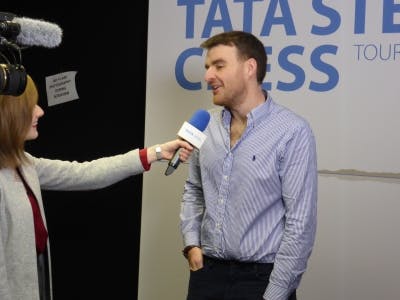 Jones happy about both his win versus Ragger and getting interviewed by Anna
Days 8+
Most of the Tata Steel staff is counting on So to win the tournament while Anna Rudolf, Hans Bóhm and Dutch singer and chess player Nick Schilder are still banking on Carlsen finishing in first place. The last two also have some national sentiment towards Giri.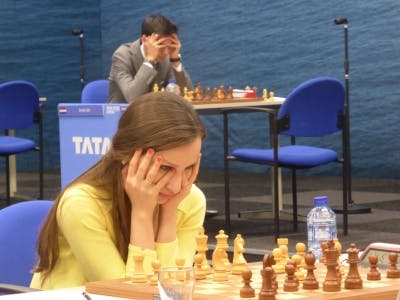 The pose runs in the family. It does not always bring success however, as neither Giri nor Guramishvili are likely to win the tournament
They might have to switch betting horses as both Carlsen and Giri experienced losses today against Rapport and Aronian respectively! In Carlsen's game, after the smoke had cleared, Rapport ended up with one minor piece too many. A wrong pawn offer by Carlsen gave Rapport a clear advantage in the middlegame.
https://lichess.org/study/1AiDBmfp/qEpyCwks
Be sure to leave your thoughts on who will win this year's Tata Steel Chess tournament!