London Chess Classic: Round 9 "The End"
Wesley So wins the London Chess Classic 2016; other highlights and action from round 8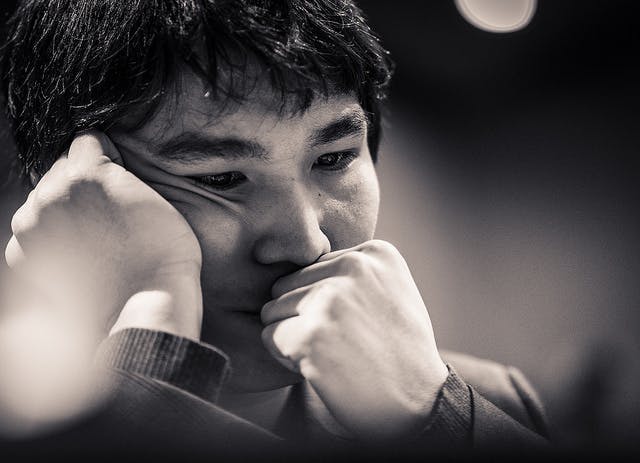 The final round of the London Chess Classic occurred yesterday, with some incredible match ups. Viswanathan Anand played Vladimir Kramnik for the 183rd time with both requiring a win to cement their place as overall third. Hiraku Nakamura playing Michael Adams also required a win, if he wanted to place overall third, but ultimately none of these players could quite convert a win.

On the other hand, it was an excellent day for Wesley So, who managed to keep himself in first place to also win the London Chess Classic, having secured his victory overall in the Grand Chess Tour yesterday. Fabiano Caruana similarly remained in second place, despite having three potential threats right on his tail. It was also a good day for Veselin Topalov, who managed to secure a win – sadly, too little too late from him, but perhaps showing a return to form.

Wesley So (USA 2794) vs Maxime Vachier-Lagrave (FRA 2804)

A win against MVL would have cemented Wesley So as the winner of the London Chess Classic, a draw would have allowed Caruana to potentially catch up (if he won his game), and an unthinkable loss may have also allowed Kramnik, Anand and Nakamura to catch up. So played the same line he played against MVL in Leuven – an English transposing into Queen's Gambit Accepted. MVL deviated first, but So continued blitzing out moves, before trading off all mating material and ending up in a drawn endgame in under an hour.

Wesley So has played some incredible chess, and as MVL scoffed after the game, "So with the white pieces – there is really no other possibility than a good result for him." This tournament is perhaps the biggest feather in his cap after what has already been a magnificent year for him; being a gold medallist in the Chess Olympiad in Baku, breaking the 2800 barrier, and continuing his meteoric ascent up the top 10 in the world.

Wesley So now has a live rating of 2807, and has overtaken MVL as the no. 4 in the world. MVL has lost rating to 2796, and is now no. 5 in the world.
https://lichess.org/study/QkqbvW0f/bgrTXj08

Anish Giri (NED 2771) vs Fabiano Caruana (USA 2823)

Caruana needed a win here and for So to draw in order to have the possibility at taking the number one spot in play-offs. Caruana probably had a slight edge over Giri throughout much of their game; a very slight finger hold which any player would struggle to build upon. In the endgame, Caruana miscalculated and Giri could possibly have seized an additional pawn if he had played precisely. However, Caruana redeemed himself and it was impossible for white to defy black's pawn fortress, leading to a draw.

With this result, Wesley So was confirmed as the winner of the 2016 London Chess Classic, with Anand, Kramnik and Nakamura having needed Wesley So to lose his game to have a chance of catching him up. Caruana's position was still somewhat compromised however, both in being second in the London Chess Classic and second in the Grand Chess Tour, dependent on Anand, Kramnik and Nakamura.

Caruana now has a live rating of 2827, maintaining his no.2 spot in the world. Giri now has a rating of 2773, maintaining his no.10 spot in the world.
https://lichess.org/study/QkqbvW0f/407joIFW

Viswanathan Anand (IND 2779) vs Vladimir Kramnik (RUS 2809)

In total (over all time controls) this was the 183rd time these two chess heavyweights had played each other. Prior to this game, they had played 80 classical chess games, with Anand having a +9 -7 =64 record (that is, 9 wins against Kramnik, 7 losses, and 64 draws). A decisive result from either would have put them into joint second, after So drew. Both players were therefore straining for the win, but equally loathe to jeopardise their standing and allow a loss.

Kramnik played his signature solid Queen's Gambit Declined against Anand. Anand pushed somewhat against Kramnik, rejecting an early drawing possibility on the 15th move (with a possibility of threefold), to test the position out a little further. Kramnik, however, was stalwart positionally against Anand and refused to be drawn into weakening his position. A draw came 9 moves later, after threefold repetition.

Anand and Kramnik, dependent on Nakamura's game, looked to be heading into joint 3rd. Anand has climbed to 2785, taking the world no.6 spot. Kramnik has climbed to 2010, maintaining his no.3 position.
https://lichess.org/study/QkqbvW0f/hMsoeOK7

Michael Adams (ENG 2748) vs Hikaru Nakamura (USA 2779)

Nakamura would have been incredibly glad of a draw which would have potentially ascended him into joint second. Nakamura, however, seemed content to settle into a Berlin Defence, which actually even worked into Adams favour at several points, who had clear initiative. However, as has been typical of Adams in this tournament, he hasn't quite been able to covert that initiative into a decisive result, and the game ended in a draw as soon as Sofia rules allowed.

Nakamura has struggled with consistency in this tournament, but otherwise he's managed to pull off a fantastic result despite his first-round blunder. The same goes for wildcard Adams, who unfortunately lost two winning positions within the first 3 rounds, but managed to bounce back to a respectable 4/9 result.

Nakamura's rating has increased to 2784, and he has climbed to the world no. 8 spot. Adams' rating has also increased, to 2751, and placing him in the world no. 17 spot.
https://lichess.org/study/QkqbvW0f/UhYFqqAw

Levon Aronian (ARM 2785) vs Veselin Topalov (BUL 2760)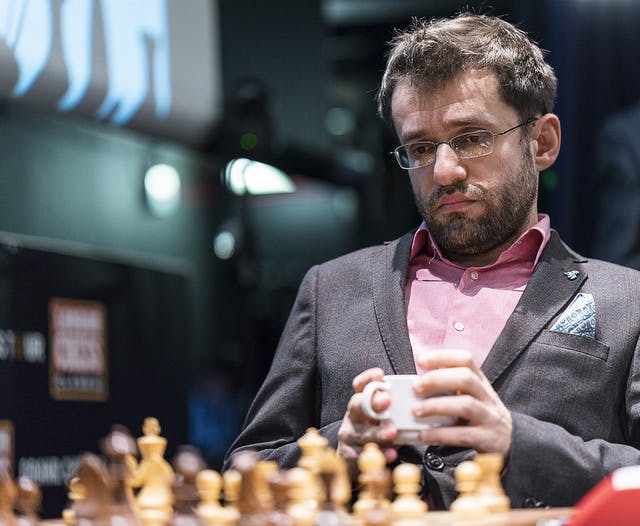 Playing the English, Aronian assumed what looked like a slightly better position over Topalov, especially after 14…Nb4 15. Ra1 trapped black's knight and gave him an awkward looking queenside pawn structure which Aronian should have been able to have capitalised upon. After some inaccurate play starting with 23…Qxc4 where Aronian should have played 24. Bc3 Be6 25. Nd2, activating both of his bishops along long diagonals, Topalov was able to get back into the game, despite significant time pressure around move 35. Aronian then played some seemingly inaccurate or spurious moves in the endgame (like 43. Rc7) which gave Topalov enough tempo to convert his position into a win.

This was Topalov's first positive decisive result of the tournament, and it will be encouraging for him from a psychological perspective to go out on a high. Disappointment, however, for Aronian who will be wondering today why he played some of the moves leading to his loss.

Aronian's rating has decreased to 2780, putting him no.9 in the world, whereas this tournament was awful for Topalov, who lost an astounding 21.4 rating points, putting him down to 2738 and down from 15th in the world to 22nd. Topalov will only be able to console himself with the knowledge that GM Richard Rapport, playing in China, fell from 30th to 40th in the same time period.
https://lichess.org/study/QkqbvW0f/G9W61B5W

The final standings were as follows: 1st Wesley So, 6/9; 2nd Fabiano Caruana, 5.5/9; 3rd Vladimir Kramnik, Viswanathan Anand and Hikaru Nakamura, 5/9; 4th Anish Giri 4.5/9; 5th MVL, Levon Aronian and Michael Adams, 4/9; 6th Veselin Topalov, 2/9.
Theo Wait (Cynosure) is attending the London Chess Classic on behalf of lichess.org. He would like to thank Malcolm Pein, for arranging a press pass for lichess.org, and for organising such a brilliant competition. He would also like to thank his fellow staff members lukhas, FM lovlas, nojoke, bosspotato for proof reading, editing, and checking all aspects of this article. All photos by the talented Lennart Ootes.