2016 WCC, Game 6: Magnus Tries the Marshall Gambit
Will the Parade of Draws Continue?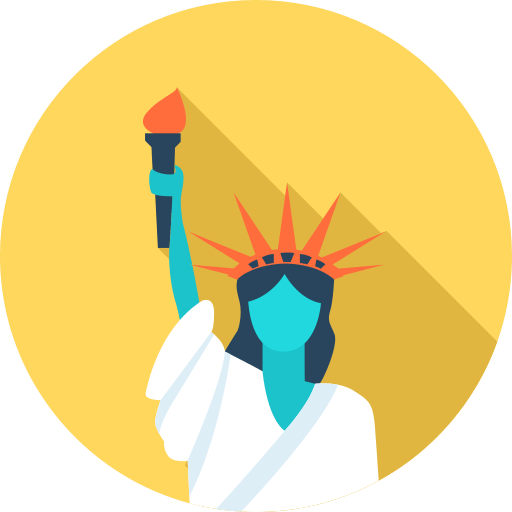 Would Magnus' Frustration Induce Aggressive Play?
This match has not been going as planned for Magnus Carlsen. The strategies he used to win his title from Anand simply aren't working against Karjakin. Carlsen circumvented Anand's notoriously brilliant opening preparation with simple openings that produced equality. From an equal position Carlsen was able to use his youthful energy to wear Anand down. Carlsen is employing a similar strategy against Karjakin, and so far it has not worked. Carlsen has come damn close to a win, but Carlsen must feel like he's playing tennis with a brick wall. The Game 5 Press Conference saw an understandably frustrated Magnus Carlsen struggle through questions about the game. Would Game 6 be the tipping point? Will Carlsen come out guns blazing? Or will Carlsen be over aggressive, playing right into Karjakin's Hands? Or will it be the quickest draw of the match?
Let's See….
Game 6
https://lichess.org/study/vENPCM25/ZmV7RuIm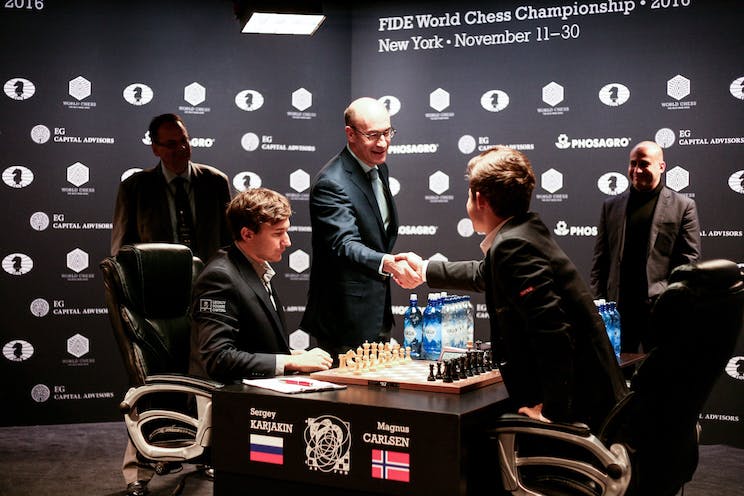 Murray Campbell makes the first move, Mr. Campbell was on the team that built Deep Blue
Photo Courtesy of Agon
The quickest draw of the match. A bit strange as Carlsen choose an aggressive sort of Marshall Gambit. The Spectators area, cafe, and media center were definitely buzzing following Carlsen's stubborn f6, then f5. Both moves were made very quickly, implying this is a Magnus 'home recipe'. Everyone thought Carlsen was looking to pick a fight. But then Carlsen initiated mass exchanges on his 23rd move which resulted in the dreaded opposite color bishop ending. The remaining rooks came off two moves later. The game probably would have ended in a draw earlier but the player's contract stipulates that draws cannot be agreed to earlier than move 30. The players did two moves better and agreed to a draw on move 32. I didn't even have time to buy a cheese box.
If I could use one word to describe the atmosphere it would be relief. The match has been extremely tense so far, and now everyone gets 46 hours of rest.
Final Thought from First Half of WCC
Here's what I can tell you from being around Carlsen and Karjakin for the past week. Karjakin's and Carlsen's body language have drastically changed. When Sergey Karjakin arrived before the first game he seemed extremely nervous and stuttered badly through questions. On the other hand, Carlsen was Carlsen, confident, funny, detached in a cool sort of way. I picture Magnus getting into a cab and when the cab driver asks "where to?" Magnus quips, "eh, doesn't matter… just drive."
Cut to Friday, November 19th. Carlsen and Karjakin just completed their sixth draw. A reporter asked, "What is important to do on a rest day?" Carlsen answered first, "it's important to do exactly that, rest," and "it's not easy to rest because your head's still spinning from the games." The crowd turns to Karjakin, "Maybe it's important not to drink alcohol." Prompting a healthy laugh from the crowd.
My, how the attitudes have changed. Carlsen seems stressed and Karjakin does not.
Follow lichessorg on Twitter for Live Tweets from Press Conferences.
We are halfway through, I cannot wait to see how this match ends! Karjakin has the white pieces on Sunday. Which player will crack first? Many around here are speculating 1.d4 from Sergey. We will see you then!