Crazyhouse World Championship Candidates
Meet the Crazyhouse Candidates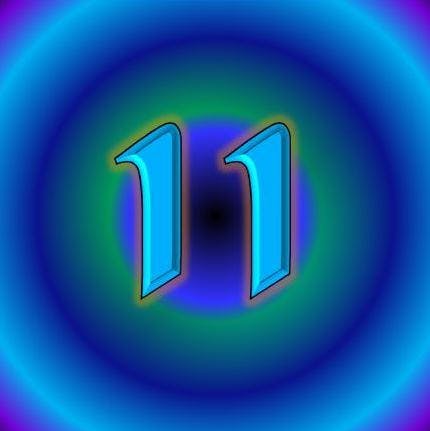 (Authors: okeizh and LegionDestroyer; editor: FischyVishy)
2018 marks the second iteration of the Crazyhouse World Championship (CWC) organized by chess variants pioneer FischyVishy on lichess.org. The inaugural championship in 2017 saw 8 Candidates qualify for a Candidates Tournament (results displayed courtesy of crosky).

There was then an epic showdown between the top two Candidates: JannLee, or Justin Tan, from Australia, long regarded as the best crazyhouse player (and whose streams every crazyhouse player has enjoyed and learnt from) and the young Canadian NM TwelveTeen, probably JannLee's fiercest competitor. On a midsummer's day this year, TwelveTeen momentarily hit a rating of 3000 on lichess.org, surpassing his previous best. Also this year, he has overtaken JannLee in their overall head-to-head score. But back in 2017, it was JannLee who prevailed 31½-28½ in their 60-game match which spread over three days. There were long streaks when TwelveTeen dominated, tearing up the board with his attacks, but JannLee fought his way back with masterful play. Day 1 was tied 10-10, Day 2 JannLee came back from a 2-8 deficit to again tie 10-10, but on Day 3 JannLee pulled clear 11½-8½ to be crowned the first ever Crazyhouse World Champion.
Since February 2018, the search has begun to find the Candidate to challenge JannLee. It is worth mentioning that as well as the title, there is a $1000 prize pool at stake, generously donated by organizer FischyVishy. The time control this year is 3+2, partly because without increment last year there were times when interesting 3+0 games degenerated into flagging battles. 159 participants, whittled down to 128 through a special qualification tournament, signed up for the 2nd CWC. These 128 players have been taking part in a double-elimination knockout, just finished last weekend, so that just 8 Candidates remain. These 8, along with TwelveTeen from Canada (last year's runner-up), International Master opperwezen from the Netherlands (third place from last year), and wildcard JKtheBullfrog from the USA (who taught JannLee the game 20 years ago on FICS and has recently taken it up again on lichess) will compete in a round-robin Candidates tournament, the winner of which will be this year's Challenger to JannLee. Matches will be 10 games (no tiebreaks in the case of a draw) and the time control is 3+2.
The players are responsible for organizing the matches against their assigned opponents and posting the scheduled time in the CWC forum so that it can be added to the crazyhouse calendar and fans can watch on lichess. At match time, click on the TV icon on the profile page of the player you wish to watch. Some of the games may also be live streamed on Twitch and spectators can also engage in live voice and text chat on the House Discord (users must type .iam cwc and .iam zh in "#join" or click these roles in role-assignment to access the crazyhouse channels). Some of the match commentary may be streamed and posted later to YouTube and match reports of the highlights will be posted on the crazyhouse chess blog.
Let's meet the Candidates!
blitzbullet
First to qualify was NM blitzbullet, Jalen Wang, who got 4th in the Candidates last year. A tragicomedy occurred last year when, in game 10 of his Candidates match against JannLee, instead of sealing a victory with 23. gxf8=N+! which quickly led to mate, he had autoqueen on and promoted to queen (not check!), falling victim to a JannLee counter-attack and a 5-5 tie. The importance of initiative cannot be under-estimated and generally speaking, blitzbullet is the master of initiative. On his road to the Candidates, blitzbullet went undefeated in the double-elimination knockout; he defeated theLAZYmd (the founder of the chess variants House Discord), squeaking past Fumitoks 13-11 in an epic battle that took seven tiebreaks to decide the winner, beating the very strong FM garnek123 in another tiebreak, before defeating IM gsvc in Round 5 to seal his Candidates spot. With his queen under fire in game 5 against IM gsvc, can you guess what blitzbullet played?
https://lichess.org/study/embed/Xx3YRRkW/cwVqsEcL#32
Of course 17. Bxh6! Nxd2 18. Bxd2 and there followed a successful attack on the black king via h6. As we shall see, he will have to lock horns again with both Fumitoks and IM gsvc in the Candidates.
mastertan
Also again in the Candidates this year is the young Australian crazyhouse maestro mastertan after victories against terra87, GM Arka50, and GM FeegLood. He is well-known for his "attacking the light squares vs. dark squares" concept. As an example of this in action, notice how 9 out of his next 10 moves starting with 30…@e4 targeted the light square weaknesses in GM FeegLood's position.
https://lichess.org/study/embed/Xx3YRRkW/LKr4RhOE#0
sexy_and_I_know_it
sexy_and_I_know_it is a mystery within an enigma, progressing serenely if not smoothly with outright victories against Karagialis, arjelol, larso & Vempele. He is known to hail from Europe and since 2016 has been known as one of the experts of crazyhouse opening theory. With mathace, ciw, and Vempele eliminated, he remains the last of the known crazyhouse theoreticians among the Candidates. When larso made an elementary opening error in game 10 of their Round 3 CWC match, sexy_and_I_know_it was not one to look a gift horse in the mouth and took full advantage:
https://lichess.org/study/embed/YPU5HAKd/r2CzVT0g#0
littleplotkin
The fourth Candidate so far undefeated in this year's Crazyhouse World Championship is FM littleplotkin, a 19-year-old from Canada who until recently was a National Master (he's now a FIDE Master). Despite playing with a touchpad, he is feared for his speed under time pressure, combining chess vision with innate tactical nous to launch lethal mating attacks. He has racked up a 7-3 victory against TaylorEternity and 9-1 against fellow young Canadian retardedplatypus123, but by far his toughest challenge was advancing 6-4 in Round 2 against an in-form KyleLegion, the popular young Bulgarian who was second to JannLee in FischyVishy's 24-hour Crazyhouse Revolution earlier this year, before winning opperwezen's 24-hour ZH Endurance Marathon. As a challenge, try to find the mate FM littleplotkin found here against KyleLegion:
https://lichess.org/study/embed/lz24CWrp/A0No3hLm#49
xuanet
From the elimination bracket four Candidates also advance. The first to do so was xuanet, also a Candidate last year. Despite losing to IM gsvc, he beat burpcow and FM garnek123 to secure his place. Hailing from Catalonia, xuanet is a master of attack and a player with real flair. If JannLee is dangerous if he has a knight in hand, xuanet is dangerous even with only a pawn. Can you spot the mate he found in the following position against FM garnek123 after the latter played 21. Nxb6??
https://lichess.org/study/embed/Xx3YRRkW/VJhARV3s#40
Kleerkast
Next to advance was Kleerkast from the Netherlands who lost to Mugwort in Round 3, but fought his way back into contention after victories against emrty, gekkokamen, ciw, and terra87. He was excellent at applying positional pressure and exploiting any defensive mistakes. Illustrative of this was 18. Bc3! in the following game against terra87; Kleerkast recognized that the Black king is stranded in the center and if queens are traded the White attack is faster. Later in the same game, terra87 stepped the wrong way with 29. … Kd6?? instead of Kb6!, which was safe, and Kleerkast duly converted.
https://lichess.org/study/embed/Xx3YRRkW/TBZc99na#0
Fumitoks
The seventh Candidate to advance was Fumitoks from Russia. With scintillating play against both ArtofDeception and Vempele, Fumitoks got into the Candidates. Known for his unconventional style and predilection for 2. Qh5!?, he is proving himself to be a match for anyone. Of particular note was 10. 0-0-0! in this game against Vempele; although 20. Rxd8+! would have led to a swifter finish, there was no way of stopping the attack via d7.
https://lichess.org/study/embed/Xx3YRRkW/xDczYAJo#0
gsvc
Last to qualify, but by no means least, is International Master gsvc from Paraguay, the only South American in the Candidates. Despite also falling to blitzbullet, he overcame Mugwort from Australia 6-1 in a Candidates Decider, although the score does not reflect the closeness of the encounter. Can you see the mating idea IM gsvc spotted in the following position?
https://lichess.org/study/embed/Xx3YRRkW/eywJSs7R#42
22. N@d6 or N@f6 both open up the e-file and lead to mate.
These 8 will be joined by NM TwelveTeen, JKtheBullfrog, and IM opperwezen.
TwelveTeen
The first automatic qualifier to this year's Candidates is the Canadian prodigy TwelveTeen who has been a National Master since a very young age. If JannLee is compared to Botvinnik, TwelveTeen is likened to Tal for his sacrificial and attacking style. One mis-step in defence and he is a monster at finding mate and even in lost positions, he is always looking for a trick to make a comeback. In last year's Candidates he won every match apart from his 5-5 draw against JannLee.
Check out this pretty finish to a recent bullet game against JannLee. See if you can calculate the mating idea:
https://lichess.org/study/embed/Xx3YRRkW/Q0jrnT56
JKtheBullfrog
JKtheBullfrog, although new to Lichess, has been playing the game longer than almost anyone. He is bug legend jkiller from FICS. His openings are strong and his positional understanding and piece-play are second to none. We look forward to seeing this tactical wizard for the first time in competitive match-play against other top crazyhouse contenders. As an example of the man in action, check out this almost flawless game against TwelveTeen:
https://lichess.org/study/embed/Xx3YRRkW/hxeCe0Il#0
opperwezen
The third player to automatically qualify for this year's Candidates is IM opperwezen, Vincent Rothuis. This young International Master from the Netherlands picked up the variant only 2 years ago but rose quickly to become one of the strongest crazyhouse players out there. Finishing third in the first edition of the CWC in 2017, he only lost to TwelveTeen and JannLee, drawing against mastertan and winning against the remaining four, finishing half a point behind the eventual champion Justin Tan.
His style? Creativity! He is much loved by the wider chess community for the freshness he brings to the game, epitomised by the study games he creates, the rook lifts and the openings involving early promotion. See for example this friendly game with FM littleplotkin. He is also now a streamer, posting recordings to YouTube including playing blindfold or with special piece sets and commentating on crazyhouse. In Lichess Titled Arenas he is regularly a contender for the podium positions, outperforming most grandmasters. opperwezen has played almost 20,000 crazyhouse games on Lichess and holds an 1826-3452 lifetime record against JannLee (over 5,000 games between them!). This year's contenders will have to watch out for this immense player who is capable of anything.
Here is a game from just last week in which, after many failed attempts, he managed to overcome the latest version of Stockfish 8 in ultra crazyhouse (15 seconds per player without increment):
https://lichess.org/study/embed/Xx3YRRkW/tImkzIsK#0
This completes the line-up of the 11 Candidates for the 2018 CWC.
May the games begin! JannLee "the final boss" awaits…