November new features
Thibault Duplessis
Announcements
lichess.org is getting better so fast, you won't believe it.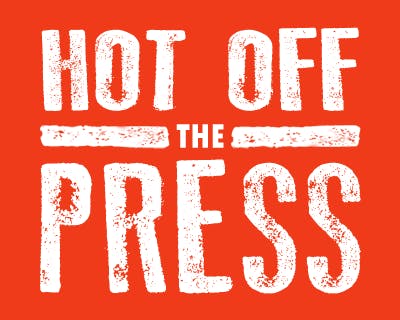 New features, yay! For free, hurray! Your beloved lichess team has been working hard to create top notch tools just for you. Here's a quick summary of what's new on your favorite chess site:
In-game replay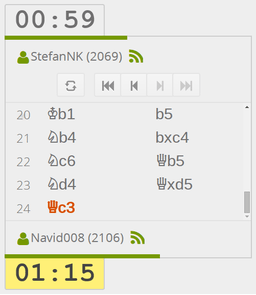 Okay, you have probably noticed it already! This handy move list lets you replay the game moves while it's being played. It works as well when spectating the game, of course, and it's better used with the keyboard! Try pressing the directional arrows for a rapid review of the game history.
View it in action on lichess TV!
Free variations in analysis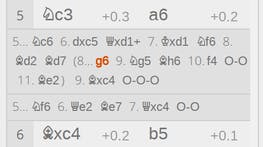 Did you ever wonder what would have happened if you had played Nc6 instead of a6?
Now you can play any variation on the analysis page. It's even possible to have nested variations!
To try it out on any game analysis page, just play alternative moves.
PDF export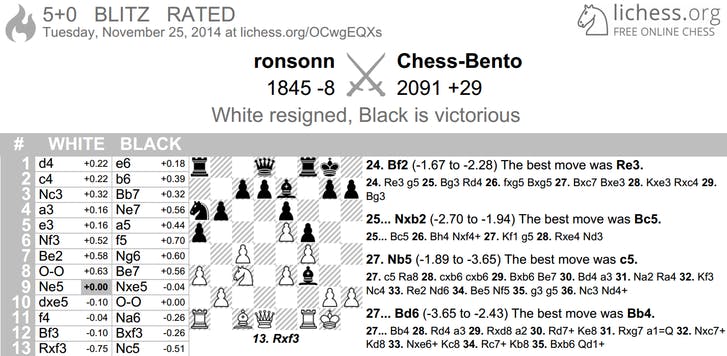 You can now download any game in a print-friendly PDF format. View your games just like they're from a chess book!
To try it, click the "FEN & PGN" button at the bottom of any game page, then "Print-friendly PDF".
And so much more...
... that this post could go on and on for pages. Let's wrap it up, shall we?

Average centipawn loss: stats about a player accuracy on a game (more info)
Detection of opening, midgame and endgame in the analysis charts (see above)
Redesigned play and analysis pages
New challenge notifications, now showing up from the top of the screen
New sound when time gets critical - you can disable it in your preferences page
Amazing performance improvements on the backend and the frontend
And, of course, our renewed promise that all this goodness will remain free for all, and without ads. Forever.
With love,
lichess team.