Play for Russia tournament: 12 - 14 May
Some of the strongest Russian chess players and legends to battle it out on lichess.org over three days of blitz.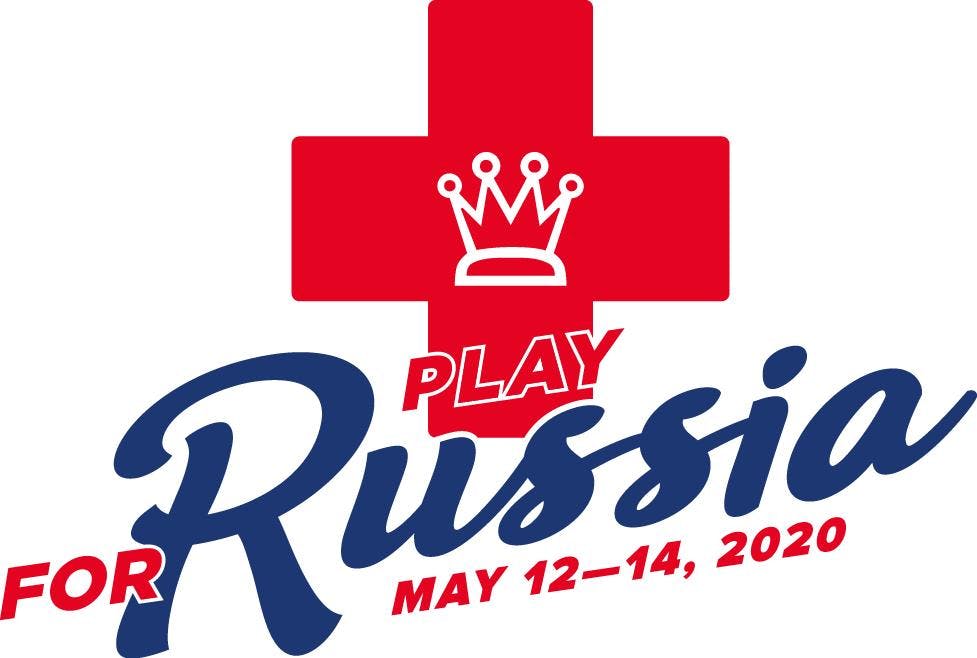 Kramnik, Nepomniachtchi, Grischuk, Karjakin, Svidler, Tomashevsky, Inarkiev and Riazantsev will all be playing a charity blitz tournament on lichess.org from 12 - 14 May.
The pairings for the first two days (a double round-robin) has now been released - with a semi-final and final knockout due to be played on the final day.
The charity event seeks to raise funds which will be equally shared and distributed among Russian hospitals and healthcare workers. As of 11 May, a massive 24,130,000 roubles has been raised for the initiative (about $328,000 USD).
The event will be broadcast on Lichess with English commentary from the official Lichess YouTube and Twitch accounts, given by GM Evgenij Miroschnichenko and WIM Fiona Steil-Antoni, covering the full action. Russian commentary will also be available from MatchTV.

All days begin at 3pm Moscow time:
12 May: first half (7 round-robin)
13 May: second half (7 round-robin)
14 May: semifinals and final KO.
More information about the event can be found on the Russian Chess Federation website (EN).