"Covidates" - Round 3 Recap; video highlights from GM Jon Speelman
Ding demolishes Fabi's (Lc0?) prep to get the full point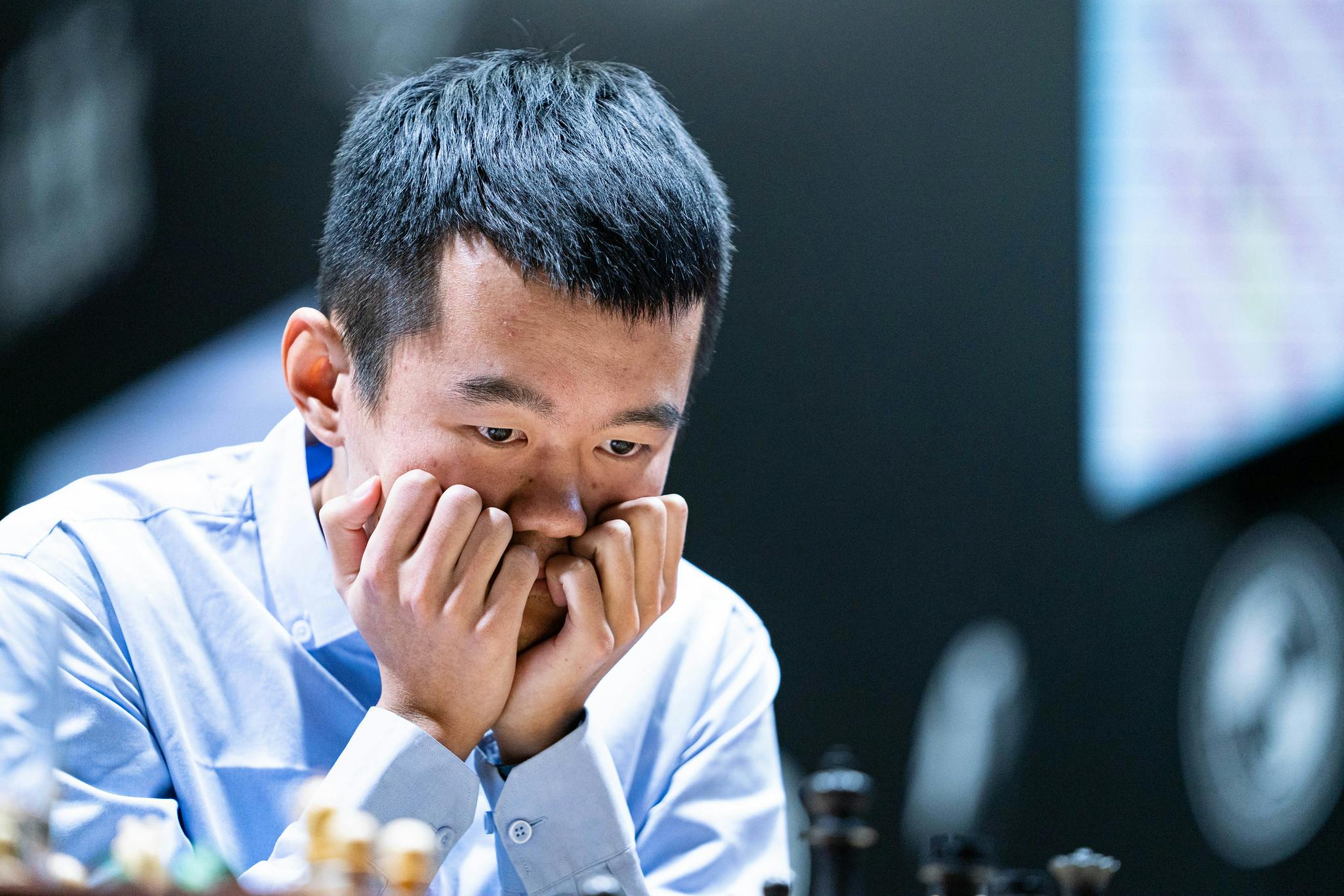 Round 3 of the 2020 Candidates Tournament was the quietest so far, with only one decisive result - but provided the winner of that point with much needed momentum and an excellent result against the world number two. 
After today, the tournament is back to being wide open. Ian Nepomniachtchi, Maxime Vachier-Lagrave and Wang Hao are all joint leaders with 2 out of 3 points. Following them are Fabiano Caruana and Alexander Grischuk, on 1.5 out of 3. Ding Liren, Anish Giri, and wildcard Kirill Alekseenko are all on 1 point. 
(photo credit - title image; Maria Emelianova for FIDE)
https://www.youtube.com/watch?v=DcTyzm_K7f4&feature=youtu.be
Annotations on the decisive game by IM Lasse Lovik. 
The two favourites to win the tournament - China's Ding Liren (#3 in the world by rating) and American Fabiano Caruana (#2 in the world by rating) - clashed for the first time in Round 3. Ding Liren made a much-needed comeback in a critical game for him with the white pieces. Fabiano Caruana met Ding's 1.d4  with a Slav Defence - an unusual opening for him - and followed up with a ninth-move novelty, 9...e5, sacrificing a pawn. The speed at which Caruana played suggested this was his preparation, and he kept up his momentum and aggression throughout the game. But despite the pressure Caruana kept Liren under, Liren was able to consolidate his material advantage and grind out to a win, accurately converting to receive the full point. This was the most intriguing game of the tournament, and the trickiest to decipher. It's been suggested the engine Lc0 may have been used to help prepare this line - given the unhappiness Stockfish has with it. 
https://lichess.org/study/58yy3Hhw/s9irFYRy
The first of the games to finish was between Anish Giri and Maxime-Vachier Lagrave - both players keeping it to a quiet and calm game after Vachier-Lagrave chose to simplify in the early middlegame. After a repetition of moves, both players agreed to a draw. Giri provided some levity in the post-game interview, saying that the elbow-handshake is the "creepiest way of showing respect". The author of this recap found it interesting that he said "we're told to sneeze in your elbow crease, then we touch elbows to each-other and that person also sneezes in their elbow too?" - possibly revealing himself as having read the previous recap entry where this issue was alluded to.  
https://lichess.org/study/58yy3Hhw/UBzyCb57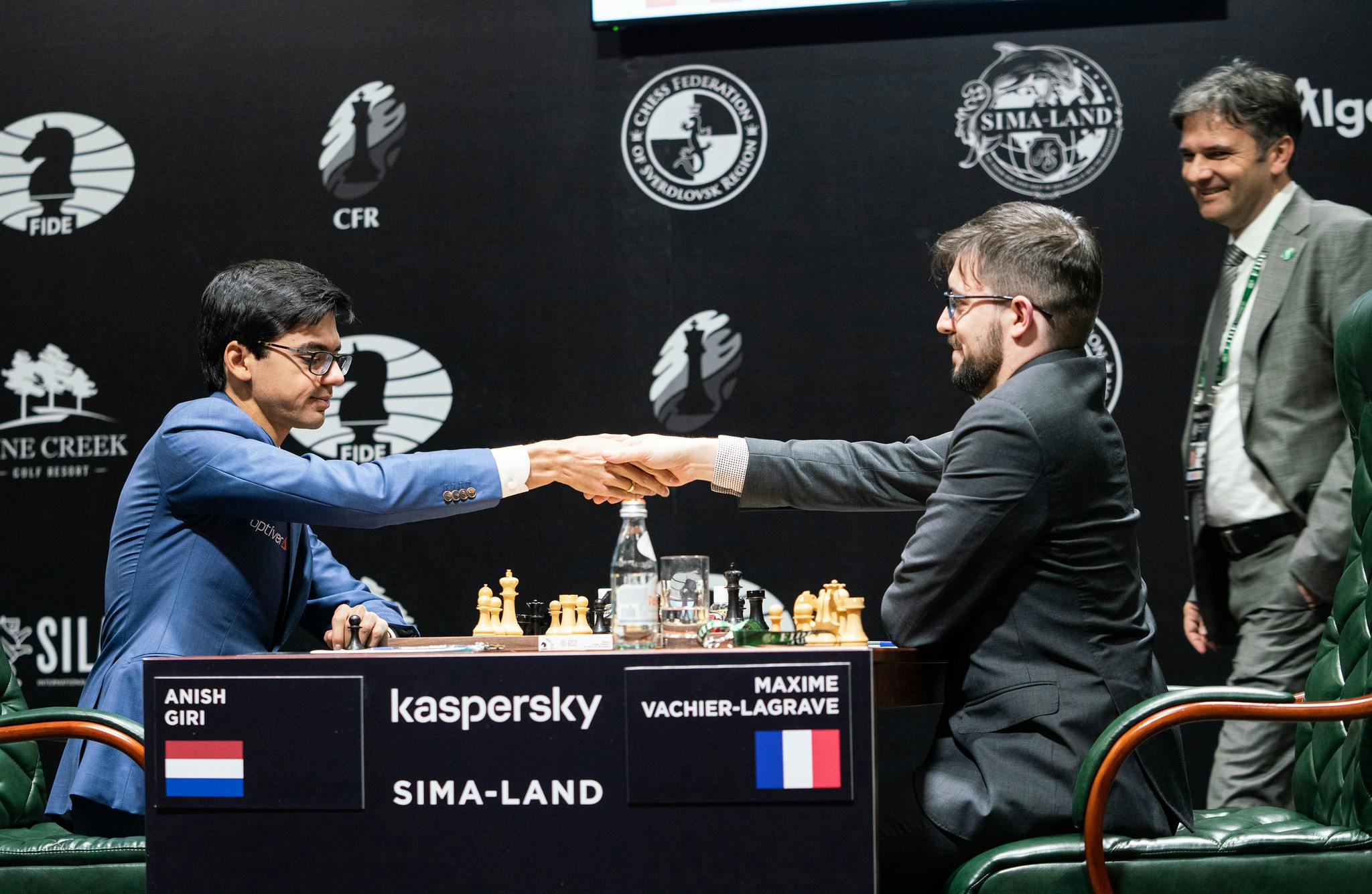 Maria Emelianova for FIDE
Kirill Alekseenko played with white against compatriot Ian Nepomniachtchi, marking the first time the two played each-other professionally. A French Defence was played in the Candidates for the first time since 2007 (which was also a draw). Alekseenko missed an interesting opportunity after 25...g6 with 26. Bxg6 and starting a sequence of attacks on black's suddenly exposed king. Post-game, Alekseenko explained he could not calculate fully down this line, so opted for an avenue with less potential for fireworks on both sides.
https://lichess.org/study/58yy3Hhw/ZB2ZCAO2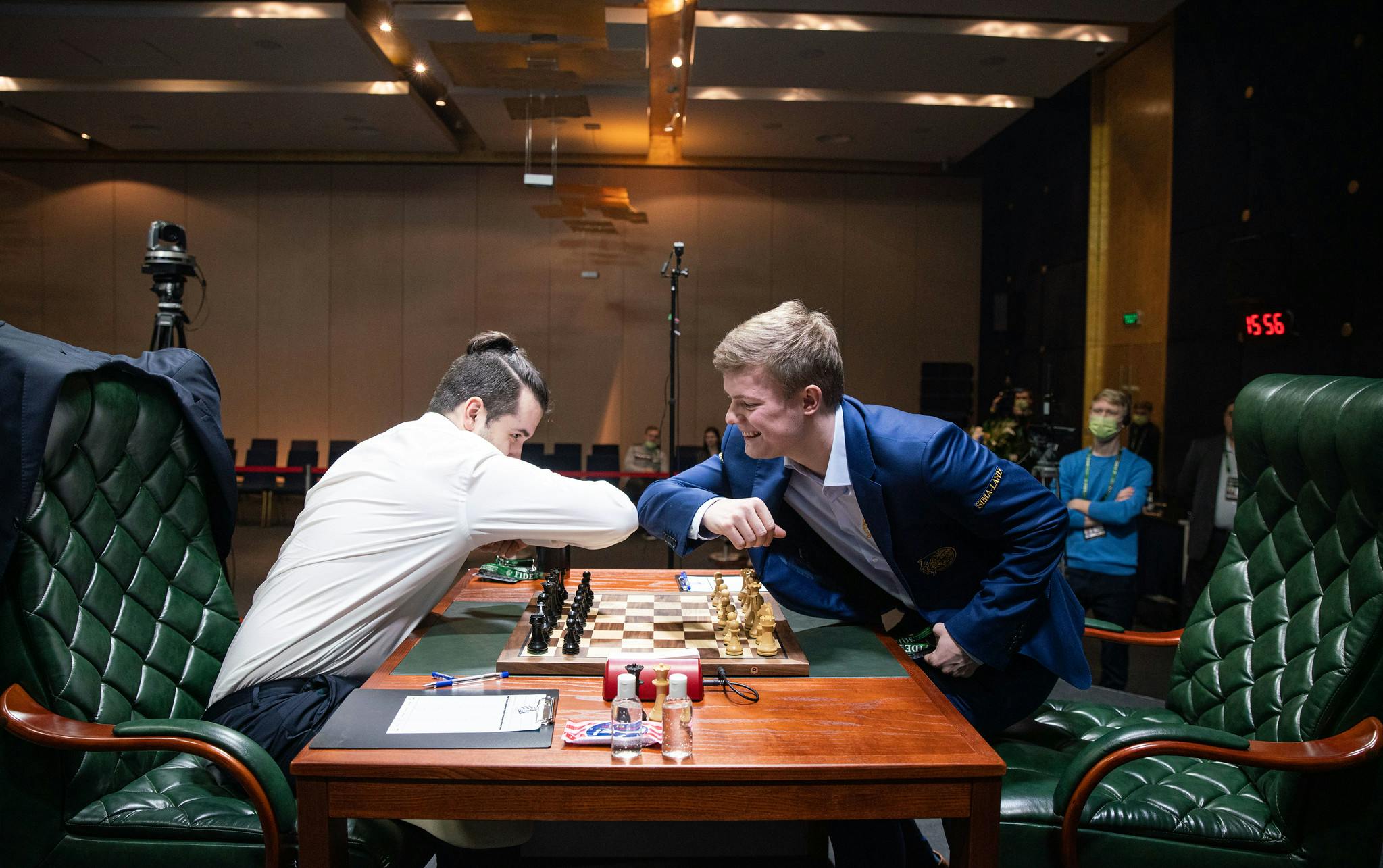 The infamous elbow handshake - Maria Emelianova for FIDE
Alexander Grischuk had good chances against Wang Hao's Petrov Defence, having a slightly better position early on. Grischuk kept his advantage throughout the game, despite going into a rook endgame, with a 2 against 1 pawn advantage on the queenside. But in characteristic time trouble (in Round 2, Grischuk explained he likes to "sleep at the board" - and has ignored the comfortable Eames style leather chairs for a simple hard chair), a draw was agreed after 49 moves. Despite this, Grischuk later said he felt the position was winning, but that he lacked the time to consider all moves. 
https://lichess.org/study/58yy3Hhw/jXLeNQek
The next round of the Candidates will feature IM Alex Lopez live-streaming commentary from Lichess's official YouTube and Twitch channels from 11:00 GMT.