The Lichess Titled Arena returns for the 6th time!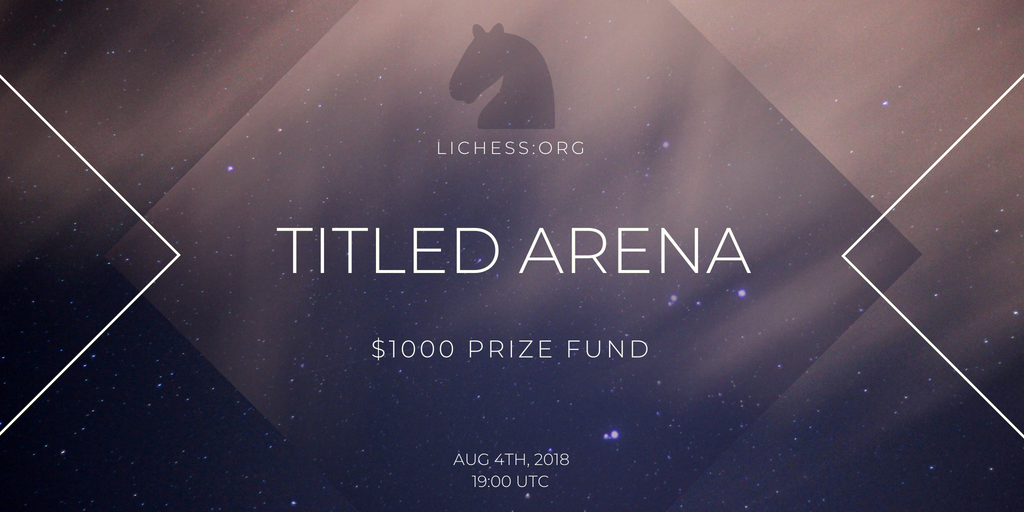 In May, GM Andrew Tang won the Lichess Titled Arena 5 tournament, and took home the 1st prize of $3,000. In total, 232 titled participants competed for a prize pool of $3,600. It was the first Titled Arena won by a player other than Magnus Carlsen. Watch the 5th Titled Arena with commentary by IM Christof Sielecki (ChessExplained) here.
After a short Summer Break, we are now announcing the Lichess Titled Arena 6, which will take place on Saturday, August 4th.