The 8th Lichess Titled Arena!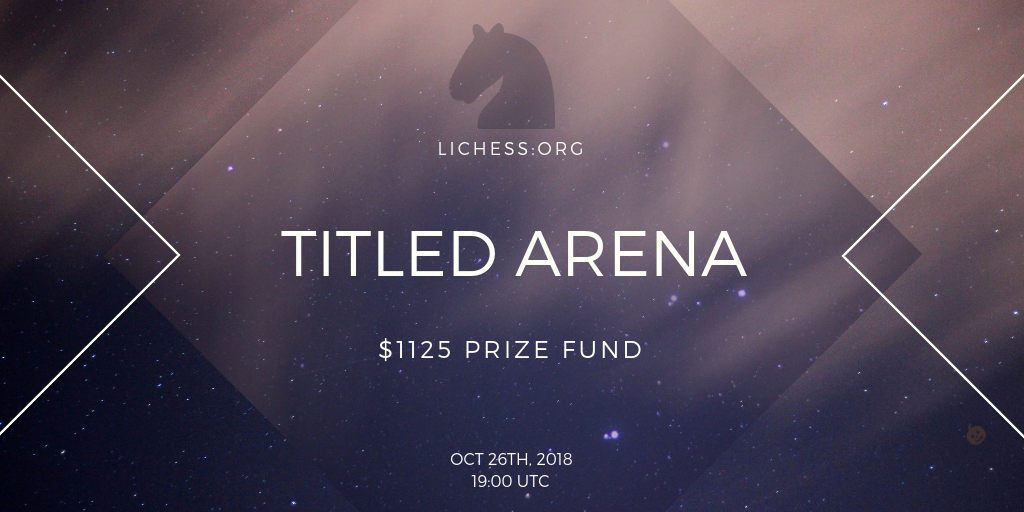 Early last September, IM Minh Le (mutdpro) won the 7th Lichess Titled Arena, can he defend his new crown this month? The next Titled Arena will take place on October 26th. The prize fund this month is $1125, since Magnus gave his 3rd prize back.
As is now tradition, the tournament will be preceded by a Warm Up Arena, open to all players on Lichess (with a minimum of 20 rated bullet games).