The Lichess Titled Arena meets Chess960!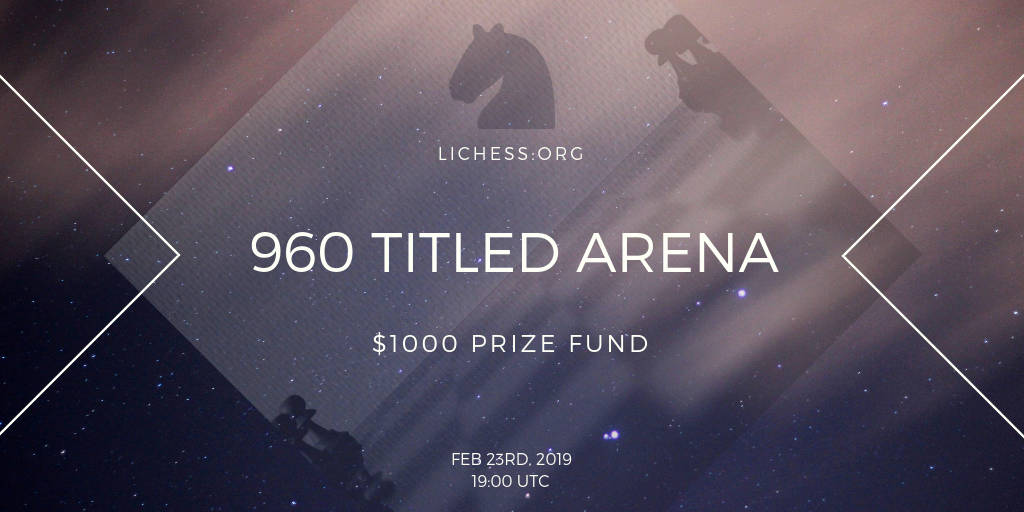 Due to the recent gain in popularity of the Chess960 (or Fischer Random) variant, we're hosting a bonus Titled Arena: Chess960 Edition! The Titled Arenas has become among the world's strongest Bullet tournaments, and we're proud to now also offer a high quality Chess960 tournament to our players (actually, we announced it in a series of mysterious tweets a couple of weeks ago).
Many of you have also requested a longer time control during these titled events, so we're trying 2 minutes + 1 second increment this time. Moreover, to ensure that each player will get enough games with this longer time control, we're increasing the tournament duration from the usual 2 hours to 3!