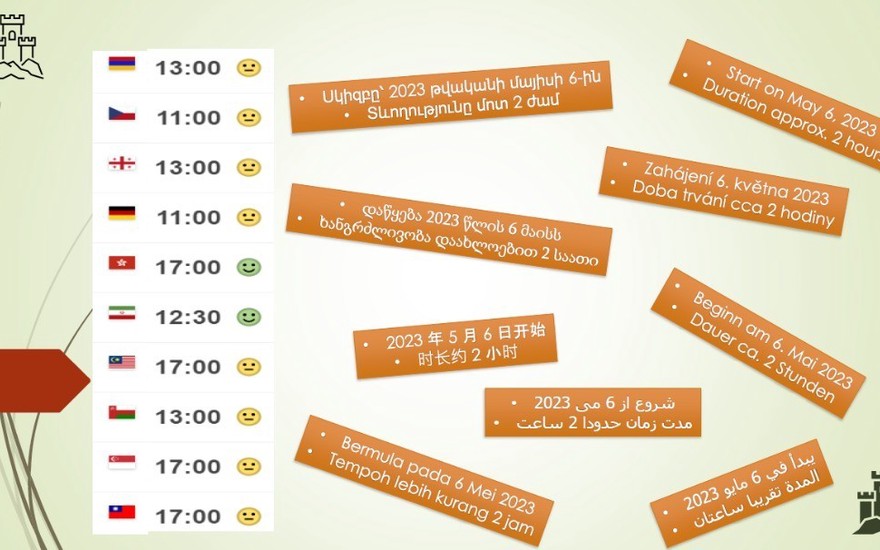 International online chess training/exchange program
Participation link: https://join.skype.com/NRT3q9N7GYDY
For players up to 2000 ELO/Rating & for chess trainers
Interest in live interactive exchange/training?
Desire to solve chess puzzles with your peers or exchange your trainer experiences?
Would you like to challenge your peers through your own puzzles?
Interested in making new international chess friends?
Then register for participation!!!
They're participants from Asia and Europe.
Participation is for free.
Start on May 6, 2023 at 11:00 am (German Time)
Duration approx. 2 hours
Participation link: https://join.skype.com/NRT3q9N7GYDY