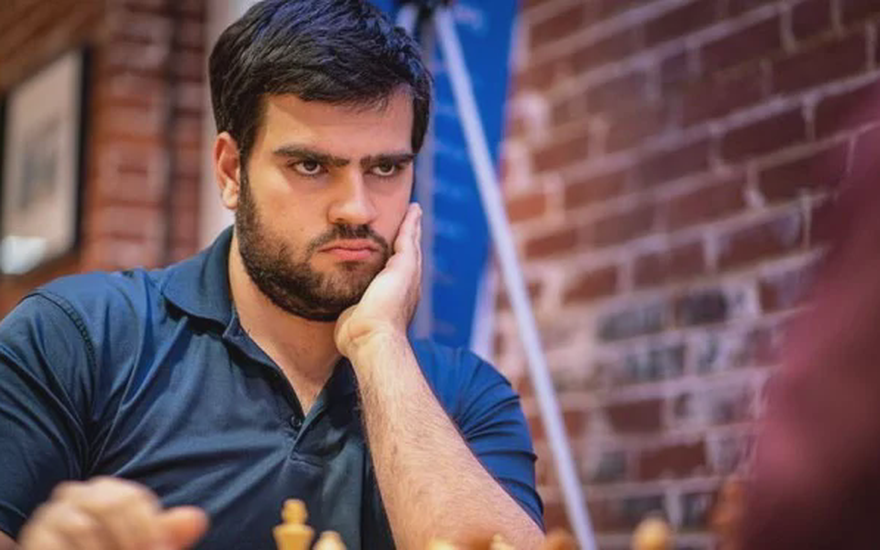 The Tournament's Not Over, Until It's Over
GM Gabuzyan shares the important lessons he learned by winning the Armenian National Championship despite being in the last place after the 5th round.
Over and over again, I see chess players who totally fail in a tournament after a bad start, or even in extreme cases, withdraw from tournaments altogether.
Today I'll share with you a story about a tournament where I learned one of the most valuable lessons in my chess career because I'm sure it'll help you to save many tournaments too.
The tournament of the year
The Armenian Championship was about to start, where ten Grandmasters fight in a round-robin format.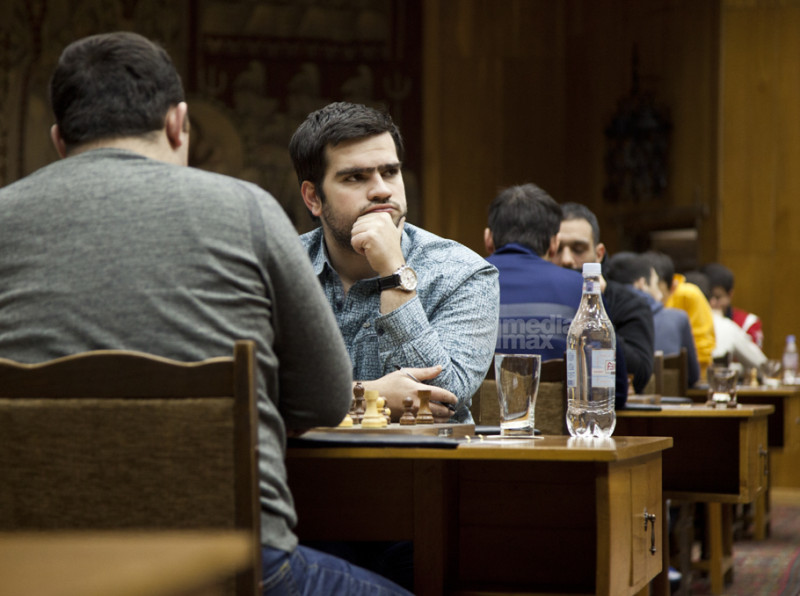 First of all, let me highlight for you the importance of that tournament. The Armenian Championship is the highest league, where the champion becomes a member of the National Team and represents the country in the Olympiad, World, or European Championships.
As such, it's a huge opportunity for players to get a boost to their chess careers.
The tournament is always held in the middle of January, and because I was very serious about it, I started my preparations in July. I kept a rigorous training schedule and worked a lot with good coaches. So basically doing everything to be successful.
The disaster
So, the tournament started. I won my first game, and my mood was really wonderful. My thoughts were that I was going to win every single game because I had won the first one. And probably I overestimated my chances, and with the mindset that I have to win and nothing else, I lost round 2.
I drew my 3rd game, and it was still fine.
But another lost game in round 4 was too challenging for me to accept, and I started panicking as my tournament success was already under a big doubt.
It was round 5. I had a big advantage and was too nervous as I was sure if I didn't win I would lose all the chances for the first place. And somehow, in a winning position, I blundered and lost the game...
It was a round-robin tournament, and after round 5, I was in last place with 1,5 points out of 5. I was mentally broken.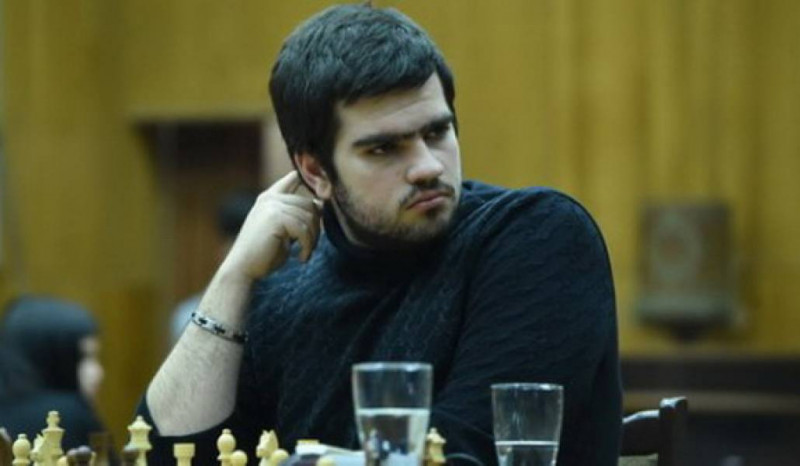 The end or a new beginning?
After the game, I was walking alone, trying to understand why. What did I do wrong? And slowly, I concluded that I had overpressured myself, thinking that I had to win at any cost instead of trying to play good chess.
In general, wishing to win is great, but if you push too hard, it can create a nervous situation where you cannot play your best chess.
So... I said to myself: Ok, the tournament is over for me, and the only thing I can do is to play the rest of the tournament in a relaxed mood.
I called my friends, we partied all night, drank a few glasses of wine, and I came home at around 6 AM when my next round was at 3 PM.
I woke up at around 2:30 PM and barely managed to be on time for the game.
While I was really nervous playing the first 5 rounds, during round 6, I was really enjoying the game and won a very nice game with Black. What was the difference? I was just relaxed, and the only thing in my mind was playing a nice game.
With 2,5 out of 6, I was still in the last place. So not much had changed, but the next day again, I played in a relaxed mood. Another nice game, and I had 3,5 out of 7.
Sounds great after the bad start when I had 1,5 out of 5.
In round 8, my opponent was the top-seed of the tournament with an ELO of 2631, and I was playing with Black. I was not even tracking the other players' points and came to play another relaxed game. In a hard battle, I won a very nice game.
Now I had 4,5 out of 8 and was already a little happier that I wasn't in the last place.
Surprise
And suddenly my father told me: "Do you know that you are sharing the first place?"
I was really surprised! How? A few days ago, I was last!
I checked the tournament standings and found something really crazy. After round 8, all the results in the tournament were in my favor, and the leaders lost enough points to share 1st place with me with 4,5 points out of 8.
But there was bad news. I was in 5th place because my tie-break was worse than the others. So my only chance to win the tournament depended not only on me winning the last game but also on the results of the other players' games.
Was stress back?
In the last round, I was playing against another 4,5 player who was number 2 of the 5 leaders of the tournament with a rating of 2621. I was playing with the White pieces.
Suddenly my nervous state came into the room and almost got me! But I managed to stop it. I made myself think that this tournament was over for me, and there was no need for me to be nervous. So I took a deep breath, relaxed, and continued to play good chess...
And somehow I won very fast.
But still, it was not over: all the other games were still in progress. I went out of the playing hall in a happy but nervous state. I was happy, as I was guaranteed to be sharing first place, and nervous, as I would have to wait for 2-3 hours for the final results. It was a cold winter. I went out and started walking. After an hour, I saw that there was just 1 game left, and all the other results were in my favor.
Effort is Rewarded
After a while, I opened the website and saw this picture...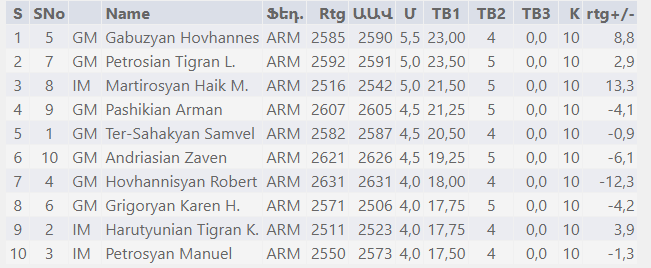 I was the champion! I was really shocked and couldn't believe that it had happened. Being in the last place after 5 rounds, I had become the champion so far behind the leaders!
That year I represented my country in the European Team Championship as a member of the National Team and got great opportunities to train with the strongest Armenian players.
The lesson to learn
These memories always make me smile, but there's another thing about this story: it became one of the most important lessons in my chess career.
When the tournament's still in progress, it's not OVER yet.
You can always improve your tournament situation.
The first step is to understand that you can always give up, but you will be rewarded if you manage to put enough effort and fight till the end.
After such a crazy comeback in that tournament, I was getting hundreds of messages saying: "Man, that was crazy! How did you do that?"
You know, that was the best feeling! I was really thankful I didn't give up and kept fighting.
I have other such examples when I started a tournament very badly, but I managed to improve and save it later on. This example is just the best one.
My advice
If you have hard times in a tournament, I recommend that you restart your brain. To do what you like, whatever can make you feel happier. Just chill out that evening, throw away all the bad thoughts, emotions, and ALWAYS remember:
The tournament's OVER only when it's OVER!
Additional Reading: In 2021, I again managed to become the champion of my country. In Section 2 of my course, I have shared the complete journey. You may also find it useful to read the introductory article on it.
P.S The article is originally on
https://chessmood.com/blog/the-tournament-is-not-over-until-it-is-over