Team Chess 73728
Hi, WE know you have not joined! Or you left us...
Hopping into and back into the fun is just one click away!
Please join us to embark on a wonderful journey!
Be our next Team legend and be known for your dedication and excellence!
Simply join to see the rest of our desc (BOTS, Titled Players, & many more things!) and to help us with our daily tournaments (of course you should, It is undebatable!)
And we won't send as much team messages from now.
You joining would make a huge impact :D
We have many prizes! Our next cash tournament : https://lichess.org/tournament/sb1aqrBx
So Join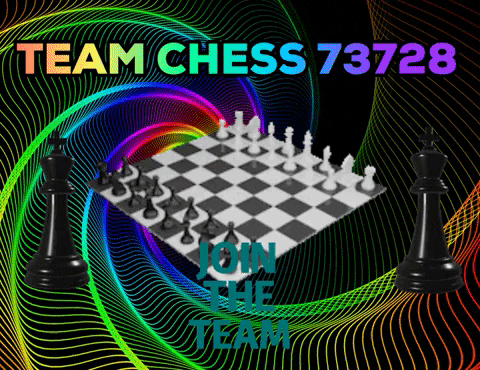 Logo made by DharunPlayzChess
P.S we play chess :) [debatable] We play predominantly normal chess but we can definetely make more variant tourns for you variant fans. We play non-increment and increment, fast and slow chess.
@JanMur7 note: um... we have um... nice things here and um... ok nvm... c'ya here if ya join :D
@LongRoadto2000 note: Try your best
@Spitfire6878 note: Uh...Please join.... :)
@htt49 note: I like cheese
Entry requirement : Play for the team when you can,
Never give up, and be active!!
BEST TOURNAMENT EVER - 1ST! https://lichess.org/tournament/ymds3Lbh
PS : we only played the last 5-6 hrs!
And got like 50 points every 6-7 minutes at ze end!
OLd Team Chess = OP! Join to make new team chess OP!