Nakamura takes down the 2022 FIDE Grand Prix
Runner-up Rapport also qualifies for the Candidates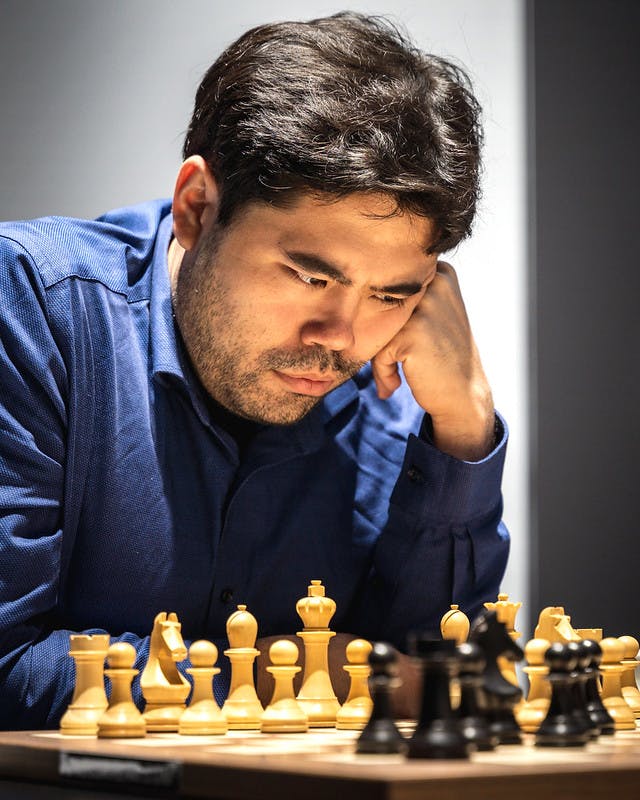 The Grand Prix series

Hikaru Nakamura is definitely one of a kind. After more than two years away from the classical chess board, dedicating his time to become the world's number one chess streamer and content creator, Nakamura accepted FIDE's wildcard nominee to join the circuit once again for the 2022 FIDE Grand Prix.

(title image - Hikaru Nakamura, credit FIDE / Niki Riga)
Although still an extremely strong player, it was hard to believe that he could be a force to consider: elite chess is really tough and full dedication is necessary to perform at the highest levels. FIDE gave me the opportunity, as Press Officer for the first leg of the series, to witness how the American was going to prove everybody wrong.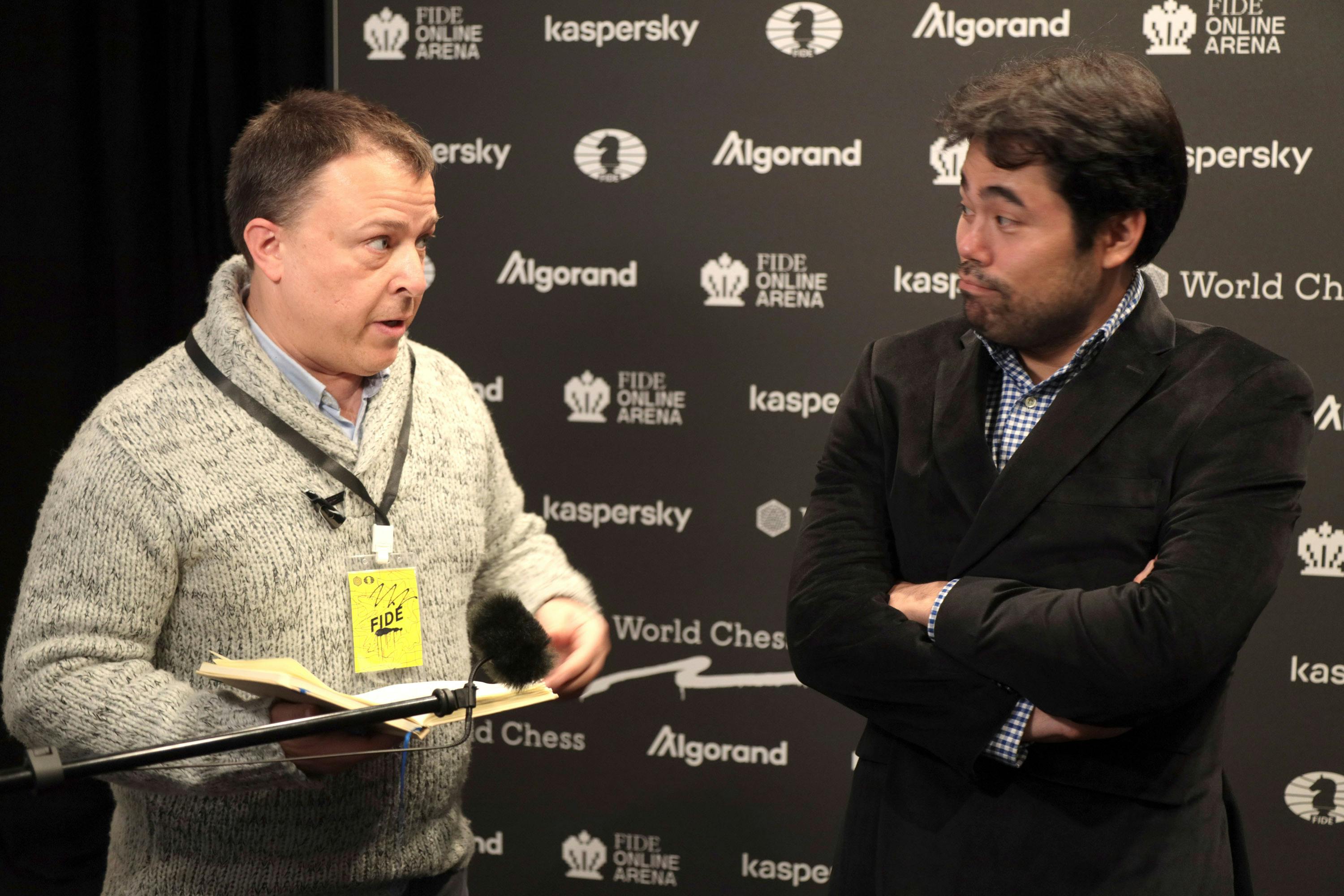 (IM Michael Rahal interviewing GM Hikaru Nakamura - credit FIDE / Pierre Adenis)
He took down the first leg of the Grand Prix in February in Berlin, with a quite convincing performance may I say, defeating Levon Aronian in one of the most exciting tiebreaks that I have seen live in my life. He took home €24,000 and 13 extremely valuable Grand Prix points. Although I thought that he had performed really well, Hikaru modestly shook it off: "I was quite fortunate in the first leg as I got players who hadn't played as much; they weren't sharp".
https://lichess.org/study/vUYoSMED#0
(My favourite Nakamura Grand Prix game - Nakamura versus Grischuk)
Neither of the two finalists participated in the second leg held in Belgrade a couple of weeks later – each of the 24 qualified Grandmasters took part in two of the three events. Local player GM Richard Rapport, born in Hungary but currently living in the Serbian capital, was eliminated in the Berlin semi-finals by Nakamura, but he took full advantage of his peak form winning outright the second leg of the series. This fantastic score, added to the points obtained in Berlin, put the Hungarian in clear first for one of the two Candidates spots: more than 95% chance to qualify.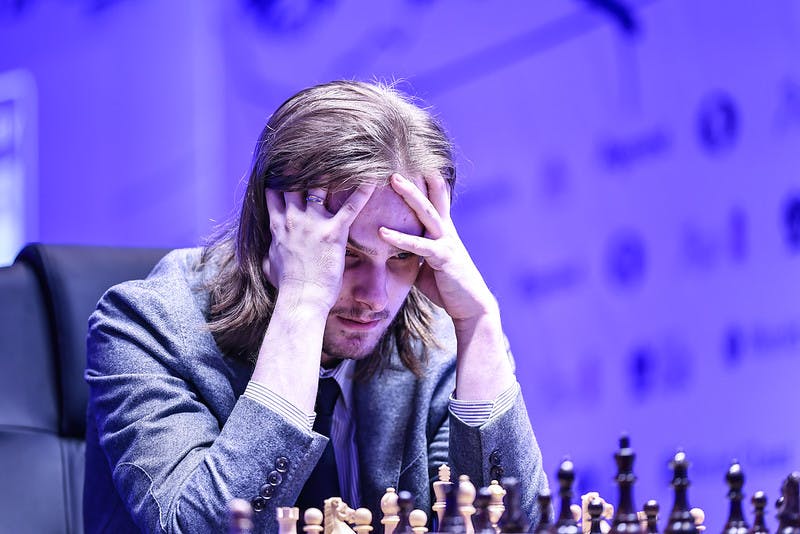 (GM Richard Rapport - credit FIDE / Mark Livshitz)

The third leg saw a return to the Berlin venue, at the end of March. Nakamura again performed at a really high 2800+ level, defeating contender Levon Aronian in the group stage and taking down Shakhriyar Mamedyarov in the semi-finals. With this result, he clinched the second Candidates spot. However, American GM Wesley So proved to be a tough nut to crack in the final.
So also reached the semi-finals in the first leg but on that occasion fell short. "That's what chess is. You train so hard and then everything depends on that crucial few seconds of decision making", was Wesley So's final reflection. However, Wesley is not one to shy away from a comeback. The second time around he brought his A-game to the board and defeated Nakamura in the tiebreaks by 1.5-0.5, winning the event and taking third place in the Grand Prix standings.
The Candidates Tournament

The 2022 Candidates Tournament is scheduled to take place in Madrid, Spain from June 16th to July 5th. The venue is the centric Palacio de Santoña location, a short 10-minute walk from most of Madrid's major tourist attractions such as the Prado Museum, the Retiro Park or the famous Plaza Mayor.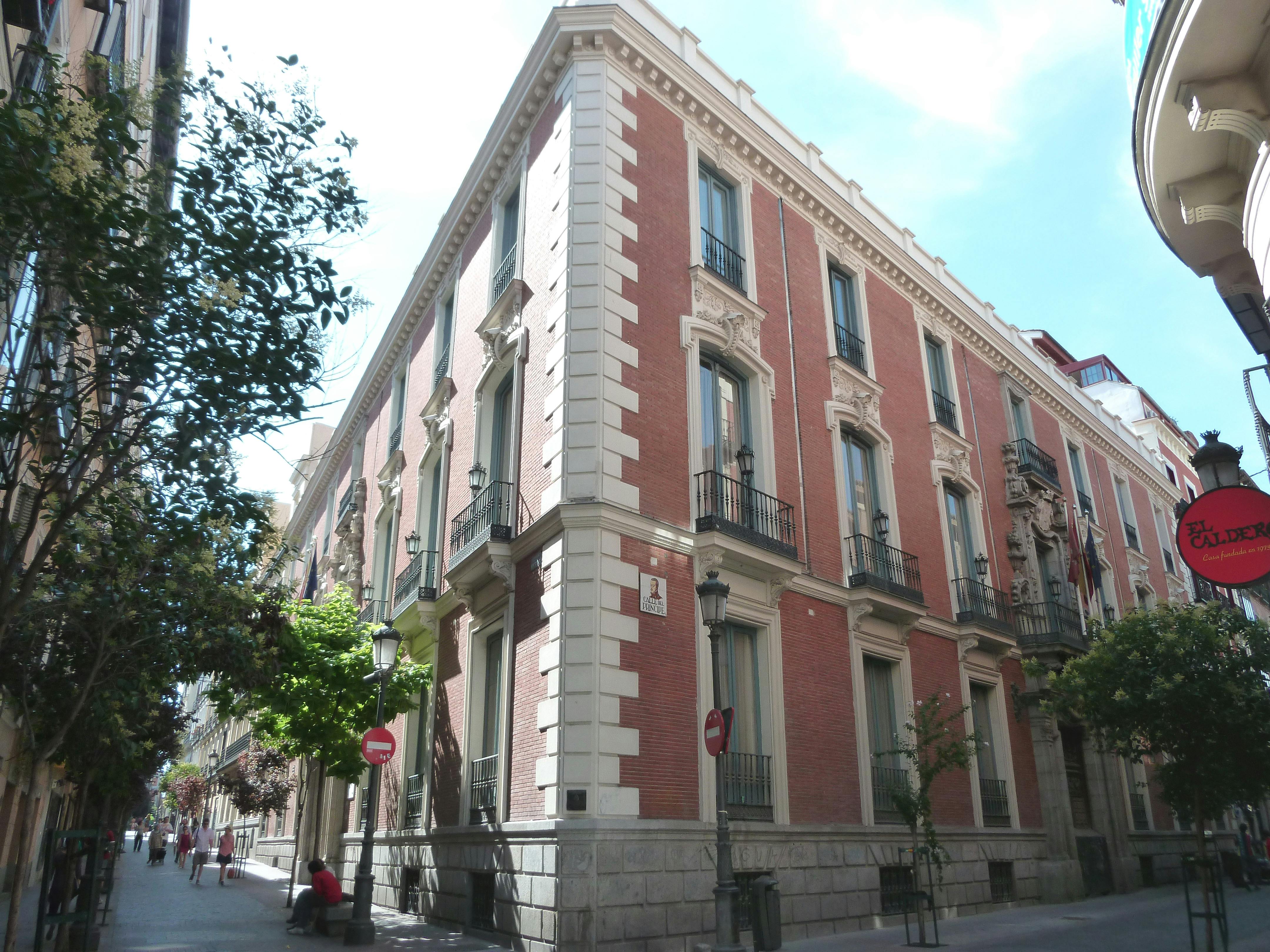 (the exterior of the Palace - Wikipedia / Luis Garcia CC-BY-2.0)

I will be personally attending as a spectator on the first weekend: Barcelona-Madrid is a short three-hour train trip and the spectacle that awaits us there will be huge. I expect that attendance to the event will be massive so book your tickets soon!
Seven of the eight participants have already been confirmed. Based on the April 1st FIDE rating list, the qualified players are:
GM Alireza Firouzja (France 2804) qualified as the winner of the 2021 FIDE Grand Swiss.
GM Fabiano Caruana (USA 2781) qualified as the runner-up of the 2021 FIDE Grand Swiss.
GM Richard Rapport (Hungary 2776) qualified as the 2022 FIDE Grand Prix runner-up.
GM Ian Nepomniachtchi (Russia 2773), qualified as the World Championship runner-up.
GM Teimour Radjabov (Azerbaijan 2753) FIDE nomination.
GM Hikaru Nakamura (USA 2750) qualified as the 2022 FIDE Grand Prix winner.
GM Jan-Krzysztof Duda (Poland 2750), qualified as the winner of the 2021 World Cup.
Vacant, to be decided by highest rating by the end of the May 2022 FIDE rating list following GM Sergey Karjakin's 6 month suspension
FIDE's decision to revoke GM Sergey Karjakin's (Russia 2747) qualification as 2021 World Cup runner-up means that as yet there is still one spot up for grabs. Under the current rules and regulations, two players are heavy favourites for qualifying by rating: GM Ding Liren (China 2799) and GM Levon Aronian (Armenia 2785), both of them world-class elite.
The Chinese 29 year-old will travel to Madrid if he is capable of reaching the 30-game minimum requirement – having just won the Hangzhou quadruple Round Robin by a clear margin, mopping up 12 of the 30 games, I would say that he is well underway. Due to travel and visa restrictions, Ding Liren has hardly played OTB chess for nearly two years.
According to his upcoming preparation schedule, it seems he will make it: after four of the six games in his encounter against fellow countrymen Wei Yi the score is currently 2-2 (four draws) and he will also participate in a 10 round qualifier for the Asian games at the end of April. As long as he doesn't massively underperform and lose many rating points – highly unlikely – the eighth Candidates spot should be for him.
I would really like to hear your thoughts on who is the favourite to win the event and challenge Magnus Carlsen for the world title. I have my personal favourite and I promise to add my comment to the forum in a few days: now it's YOUR turn to move!

Originally born in the UK, IM Michael Rahal is also a FIDE Trainer, and the current Chess Champion of Spain (Veteran, 50+ category). Based in Barcelona, Michael has coached chess players of all ages for more than 25 years in English and Spanish, and has written chess books, chess journalism, and commentary and broadcasts - including most recently at the FIDE Grand Prix and FIDE Sochi World Cup. Around this, Michael also actively maintains an instructive YouTube channel, and is also active on Twitter.