GM Ivanchuk v GM Kamsky
Fiona's Fight Night continues - with two more chess legends facing off across 16 blitz games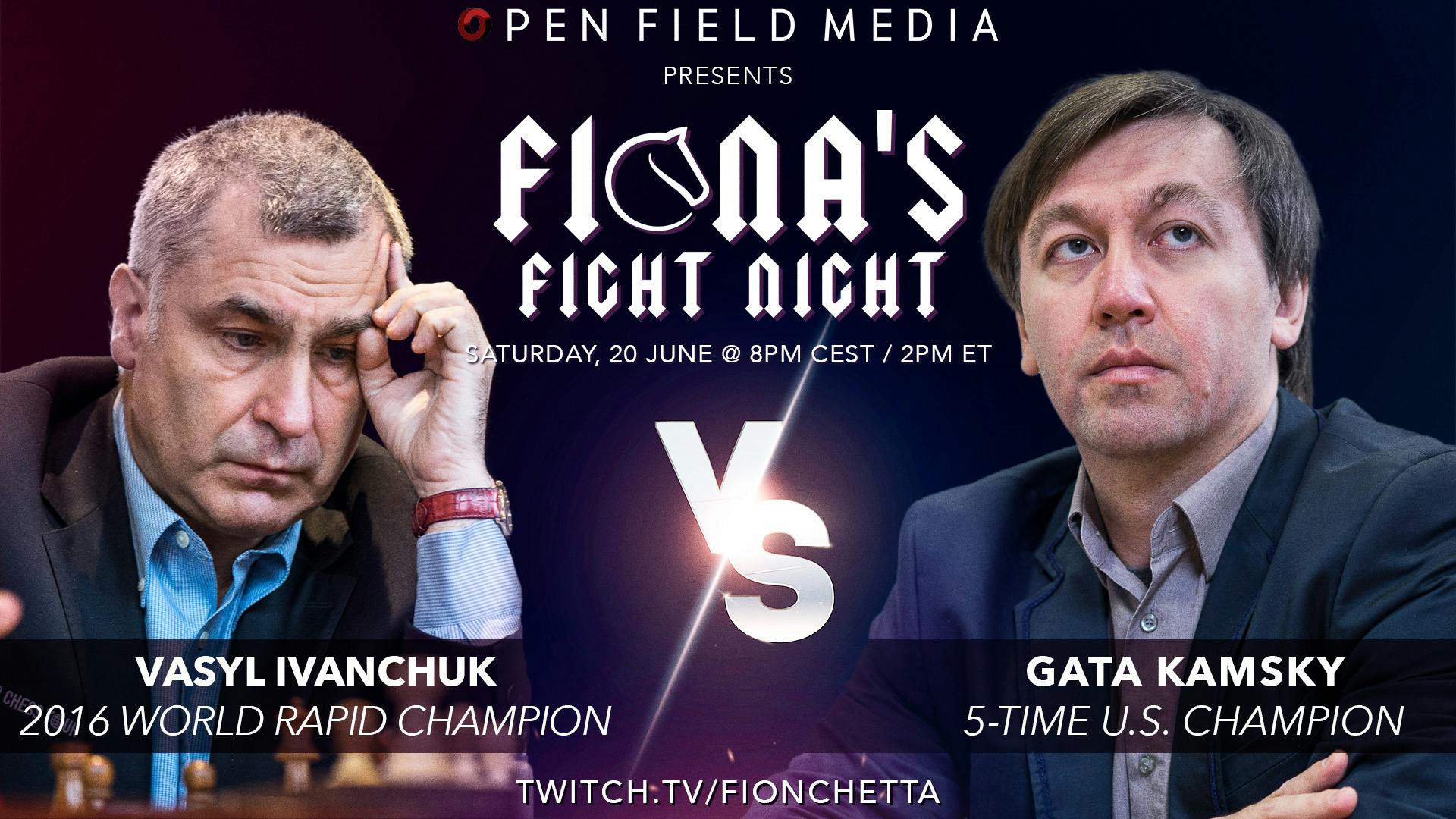 Two titans who have been leading players since the 80s collide tomorrow, Saturday 20 June at 8pm CEST / 2pm ET, streamed from WIM Fiona Steil-Antoni's Twitch channel.
Vasyl Ivanchuk has been a leading chess player since the late eighties, having been ranked No.2 in the world in FIDE lists in 1991, 1992 and 2007. Notable tournament wins include Linares (nudging out Kasparov and defeating him in their head to head), Wijk aan Zee, Tal Memorial, and the Gibraltar Masters. In 2007 he won the World Blitz Championship and in 2016 the World Rapid Championship.
Gata Kamsky first came to international prominence after his 1987 and 1988 U20 Soviet Championship victories, later going on to win his first US Championship in 1991 (winning it again in 2010, 2011, 2013 and 2014). Ranked No.4 in the world in 1995, Kamsky played in the 1994 and 1995 Candidates tournaments, and defeated Kramnik earning the Challenger spot against Karpov in the 1996 FIDE World Chess Championship. He later played the 2007, 2009 and 2011 Candidates Tournaments, and won the 2007 Chess World Cup, and the 2010 Rapid World Chess Championship title.
To stay updated on interesting and high-profile events, join the Lichess Curator team: https://lichess.org/team/lichess-curator