FIDE announces "Checkmate Coronavirus" Prize Arenas
Running until 16 June, FIDE initiative raffles 1500 prizes based on participation in official FIDE arenas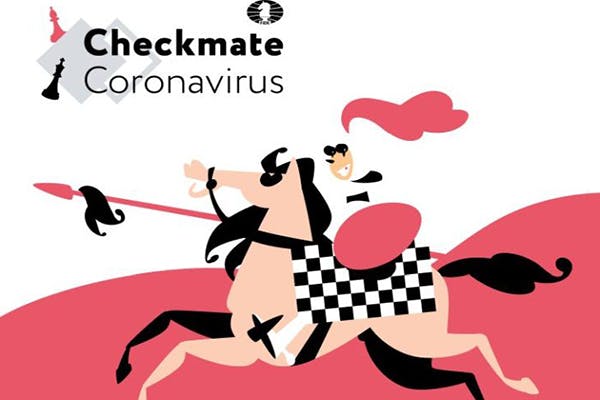 "FIDE is pleased to launch the Checkmate Coronavirus project which I hope will attract more people to our game." FIDE President Arkady Dvorkovich commented as the first events began on partner sites, including on Lichess. 
Any user playing in these events has a chance to win in a FIDE prize draw, meaning any player, regardless of their performance in the events, has a chance of winning prizes which range from online coaching to 64 one-week invitations to the 2021 Moscow Chess Olympiad. By removing the competitive element to win prizes, the initiative aims to encourage more people in society - whether new to chess, or old veterans - to play more regularly.
To participate on Lichess, users will have to join the official FIDE team on Lichess, and then enter their arena tournaments, which can be found on their team page. 
The following links give more information and the full schedule across all participating sites.