"Covidates" 2020, Round 1 Report
Please remember to wash your hands thoroughly before reading.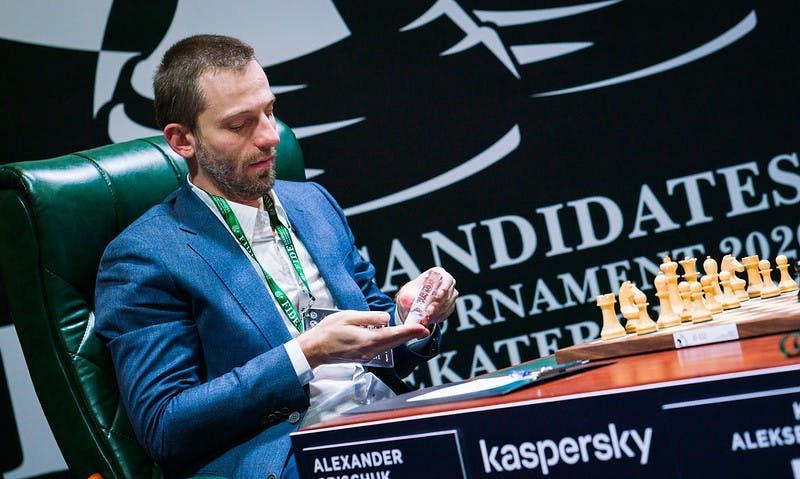 Despite safety concerns because of the ongoing Covid-19 pandemic, the 2020 Candidates tournament, which will decide a challenger for World Champion Magnus Carlsen, began yesterday and had a lively start. The games were played without spectators and the press was only allowed a moment to take pictures at the beginning of the round before being quickly ushered out. Former World Champion GM Anatoly Karpov made the ceremonial first move. Afterwards, GM Anish Giri shook Karpov's hand, however his opponent GM Ian Nepomniachtchi prudently declined Karpov's gesture.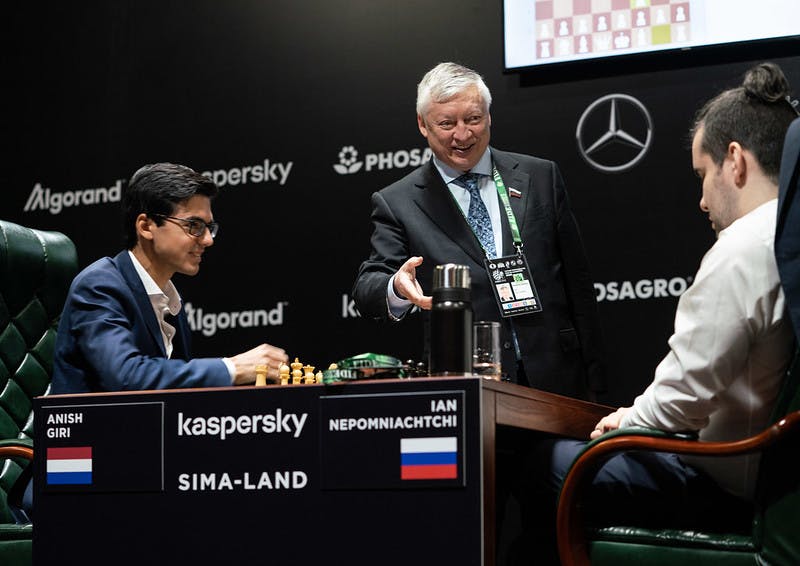 Photo: FIDE, Maria Emelianova.
IM Kostya Kavutskiy made a fantastic recap of day 1, and will be reporting on the games throughout the event.
https://www.youtube.com/watch?v=n2NFfMrd5fM&feature=youtu.be
https://lichess.org/study/pGuVgRKC/MEmiSd0o
All rounds of the Candidates will be available live on Lichess, with most rounds starting at 11:00 GMT