Vachier-Lagrave Blitzes His Way To the Top
Norway Chess's preliminary blitz tournament was won by Maxime Vachier-Lagrave!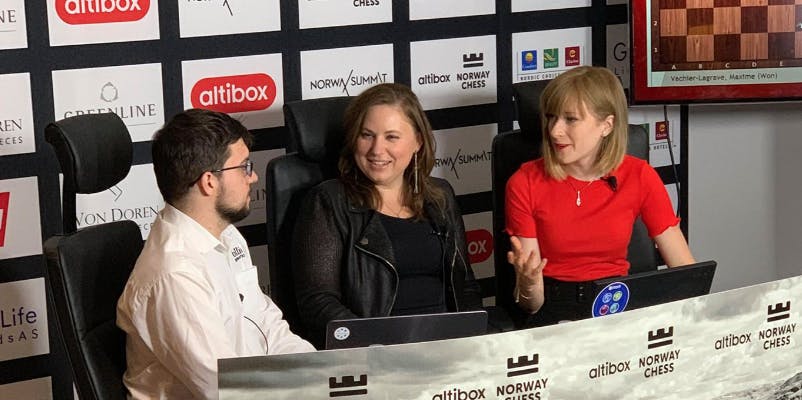 This year's edition of one of the world's strongest chess tournaments, Altibox Norway Chess, started Monday with the preliminary Blitz tournament. Like previous years, the results in this tournament decide the starting numbers in the main tournament. The players showed great fighting-spirit, as the four first rounds all had 4 decisive games, with only one draw. Maxime Vachier-Lagrave got ahead early, winning the four first games to take the sole lead. Fabiano Caruana put an end to his streak in Round 5, but the lead was already too big to be overtaken.
The player getting the closest to overtake Vachier-Lagrave was World Champion Magnus Carlsen, winning the 6th, 7th and 8th game to place himself half a point behind the leader before the final round! And in the final round, Magnus faced none other than Vachier-Lagrave!
In a game Magnus had to win to take the first place in the tournament, Magnus chose an unusual weapon, the Wing gambit, against the Frenchman's Sicilian.
Magnus got enough compensation for the pawn, and had winning chances, but with little time left on his clock in a complicated position, he didn't manage to find the right continuation.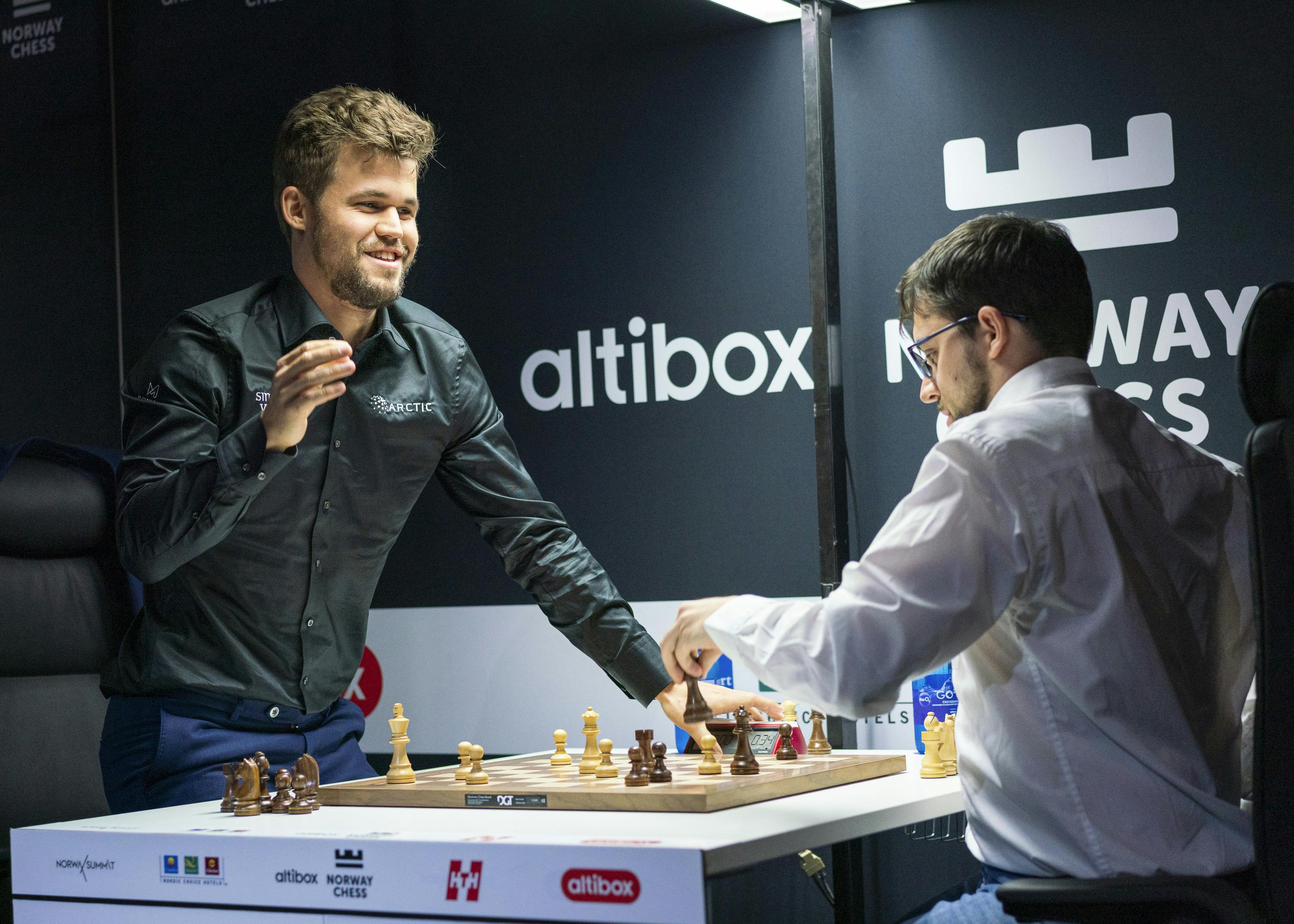 Magnus still happy after the loss against Maxime Vachier-Lagrave! Photo: Lennart Ootes
Congrats to Maxime Vachier-Lagrave for winning the 2019 edition of the Norway Chess Blitz tournament and also overtaking Magnus' first place on the Blitz world ranking! This is also the first tournament Magnus hasn't won this year, even counting five online Bullet tournaments.
The main tournament starts Tuesday, June 4th, at 15:00 UTC (17:00 CEST / local). Follow Lichess on Twitter for live updates from the playing venue.