Katara qualifiers over, who made it through?
Lichess Team
Announcements
Bullet Chess with the best in the world.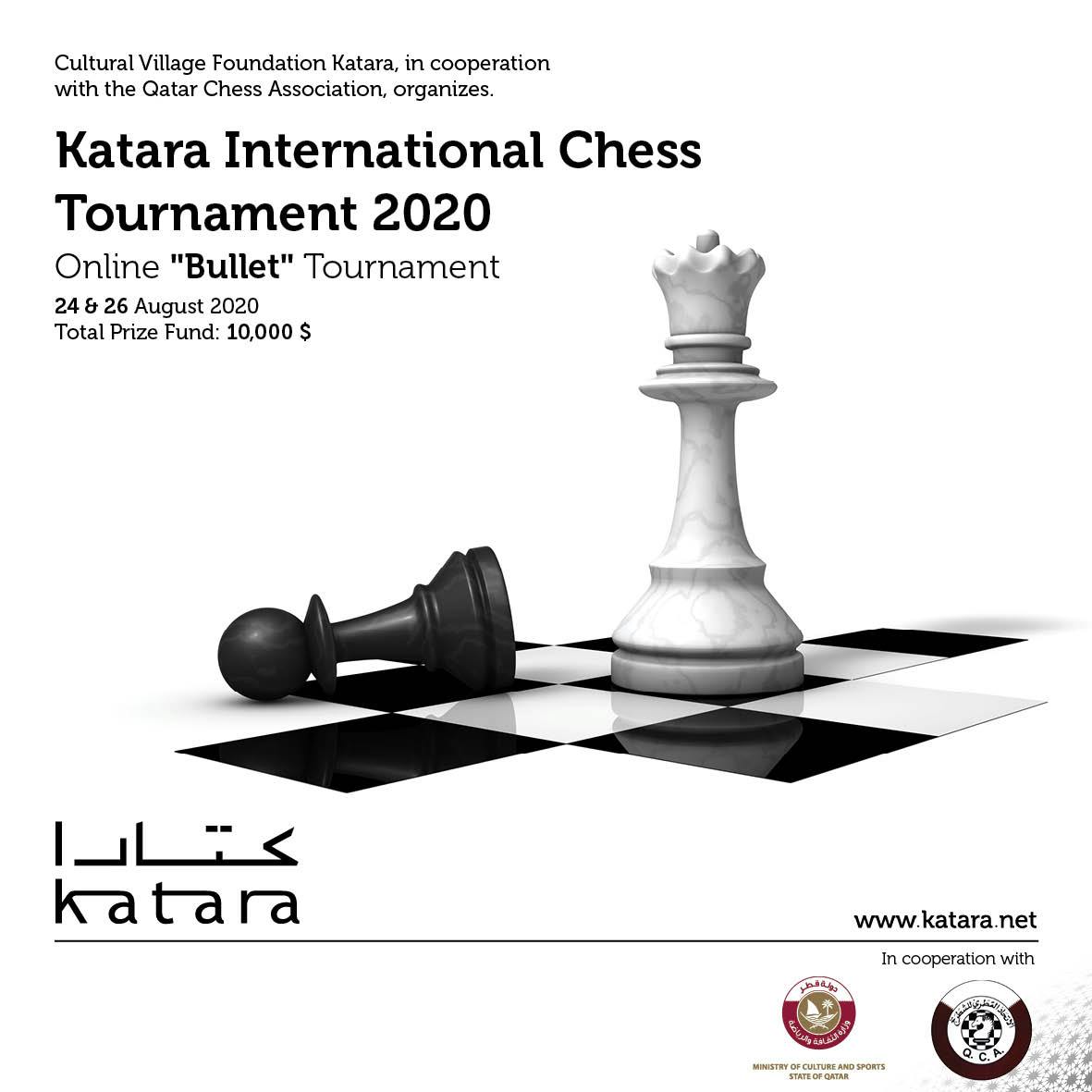 The qualifier rounds for the previously announced Katara International Bullet Tournament took place today. The five top finishers from each event progress to the knockout finals featuring a $10,000 prize fund.
The first of the qualifiers was a tense affair, as all three turned out to be. An hour and a half to separate around 2,500 players is no simple matter, with just the top 5 in each - the top 0.2% - walking away with a place in the next round. Unlike the Titled Arenas, there were no restrictions on entry beyond 15 rated bullet games, but the top echelons were still packed with masters. Still, several untitled players did well such as the Puzzle Rush legend Dimitrakis Ladasi (jimakos) who placed 7th in the first event. Some of the usual suspects were also involved, like Andrew Tang (penguingim1), despite the very early hour for him. We don't want to spoil any surprises, catch a replay of the action below or see the full list of qualifiers at the end.
Later in the day for round two and a few more bullet behemoths had woken up, ready to do battle: recent TA winner Alireza Firouzja, Norway #4 Jon Ludwig Hammer, Azeri #5 Rauf Mamedov, and Netherlands #1 Anish Giri, to name a few. Don't stop watching too soon, this one was a nailbiter. (The three way tie is broken by performance rating, see below for the 5th place qualifier).
The third and final qualifying event was by far the largest, as everyone was desperate for those last few places (and even some already qualified players having some fun). More famous entrants too including Maxime Vachier-Lagrave, and Shakhriyar Mamedyarov (at least according to Rauf Mamedov on the stream). In total, the event had over 5,000 players, twice the size of the previous qualifiers, and competition was expectedly fierce. Indeed, for the first events, 107 and 110 points would qualify for the finals but 115 points was needed this round. Points aren't just to qualify, but will also be used for the seedings in the finals. Check out the final recap below, and see all qualifiers at the end of the post.
Be sure to catch the finals on Wednesday August 26th at 11:00EST/15:00UTC! The final will be streamed live at https://www.twitch.tv/fionchetta with commentary provided by WIM Fiona Steil-Antoni and IM Alex Astaneh Lopez.
Qualifiers joining Magnus Carlsen in the finals: