Tragedy! as chess writers and commentators forced to stay at work late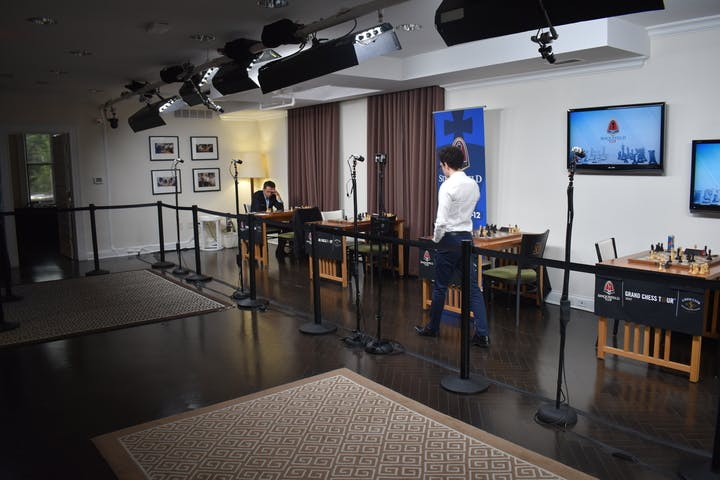 Magnus Carlsen - Sergey Karjakin
Any spectator that came to see Magnus play certainly got their money's worth as this was as typical a Magnus win as you will ever see. Sometimes when 2 players play a world championship match and prepare to the gills they will play a game shortly afterwards where they are finally able to use some piece of preparation that was meant for a far more important moment. Magnus' style doesn't really involve maximizing his advantage out of the opening but it would be interesting to know if there was any possibility of seeing today's King's Indian Attack last year when these 2 battled in New York for the crown. Not much else to say really, If you've seen one Magnus victory you've seen them all. Magnus got his "make them defend for a million moves" set up and Karjakin could only defend for 999,999.
It will be interesting to see how spry these players are in the next round after their long bitter battle today. Fabi was microscopically better when Levon blundered out of nowhere with 33 Ke2? and lost his knight to a (relatively, by these guys standards) simple tactic. But! This is where the real adventure began! Somehow Lev managed to collect 2 pawns in exchange for his knight. Not a fair price for the knight but not a complete fleecing either. It quickly became clear that they were either going to play 150 moves and Fabi was going to win or they were going to play 150 moves and it would be a draw. It's hard to say who is under more pressure in these situations. On the one hand Caruana must have know that he had a winning position with perfect play and thus "should" win, meanwhile Levon would also know that the absolute best case scenario for him is to draw and even that didn't seem likely. Almost 7 hrs and 110 moves after they started Fabi managed to take the full point.
https://lichess.org/study/IdIqECUg/0irzv8Ck#0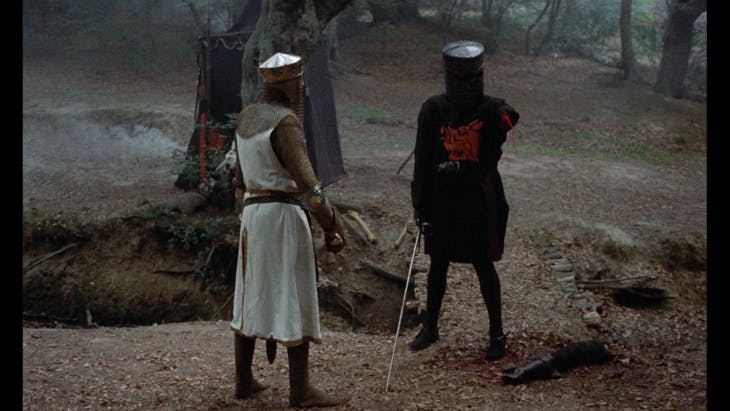 Pictured, left to right: GM Fabiano Caruana, GM Levon Aronian (with only a flesh wound)
Ian Nepomniachtchi - Wesley So
Poor Nepo...In his first 2 games he has not only lost both games but has been unable to get to move 20 with a playable position. Wesley So was magnanimous in his post game interview and suggested that maybe he was simply a bad match-up for Nepo but a life time 5-0 score would suggest that Wesley might just be the far better player. Very often in these events there is one player who loses a few games early and quickly spirals into oblivion as the other players realize that they're not in form and pounce. Nepo will be fighting in the next round to prove he belongs among the titans and a draw would go a long way to prove that.
https://lichess.org/study/IdIqECUg/W6g6dTk1#0
Hikaru Nakamura - Maxime Vachier-Lagrave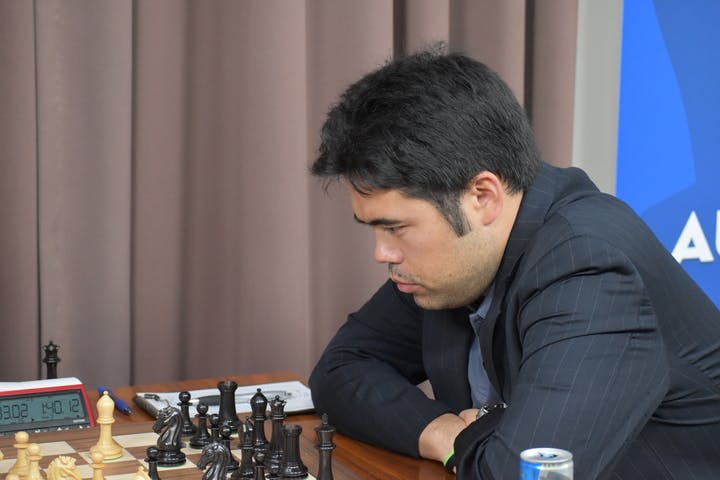 Speaking of poor match-ups: Vachier-Lagrave has a truly awful record against Nakamura in classical chess, losing 5 times, drawing 8 times and never winning even once in all of recorded history. Unlike Nepo and Wesley So there isn't a significant rating difference that would explain it. In fact Vachier-Lagrave has had a very similar rating to Naka for most of their games and currently even out-rates him slightly. The game was somewhat uneventful and with neither side having much advantage they agreed a draw on move 33.  Fans of the Najdorf (and of entertaining openings) will appreciate this game as Vachier-Lagrave continues to have good results with his pet opening.
https://lichess.org/study/IdIqECUg/fBkTJvs9#0
Peter Svidler - Viswanathan Anand
The 2 oldest Super GMs in town (for another week or so anyway) will be happy to stuff a draw in their pocket and prove they aren't too old to play in super tournaments just yet. Svidler was in some danger of being the "Nepo" in last year's tourney after being a last minute replacement and losing the first 2 games. He recovered to finish with 3.5/9 but probably had some bad memories after losing in the first round this year. Anand meanwhile will be happy to make people forget that he's 5 years older than Garry Kasparov was when he retired.
https://lichess.org/study/IdIqECUg/ypFEan2X#0