Norway Chess: The final run-up
We bring you the highlights of the last two rounds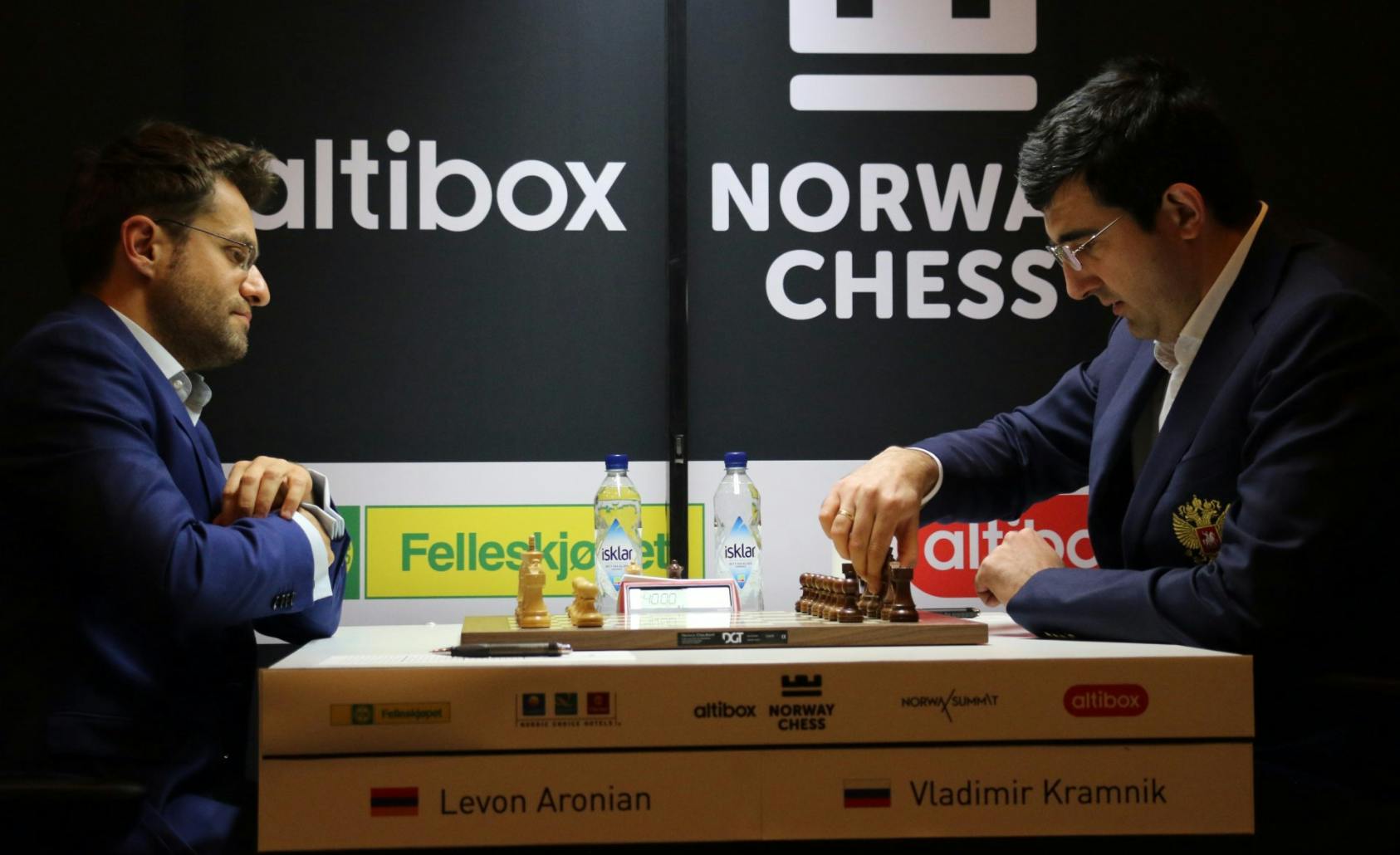 We're in the final two rounds of the Altibox Norway Chess 2017 tournament, Aronian being in the lead with 5/7 points! We got some really interesting games the last 2 rounds. Here's a short update!
Round 6
The players were ready to fight after the peaceful previous round, with two decisive rounds, Anand beating Caruana and Aronian beating Kramnik. Caruana and Anand castled to opposite sides and the fight was on! Anand's queen eventually became too strong for Caruana's king to handle.
https://lichess.org/study/embed/HwXovdRZ/kttKnI42
Round 7
For this round, the tournament moved to a new venue, the beautiful Stavanger Concert Hall. Maybe this inspired the players, cause the boards were on fire. We had three decisive rounds. Aronian beat Karjakin, Anish beat Vachier-Lagrave, and Carlsen suffered his second loss of the tournament, this time against ex world champion Kramnik!
Here's Aronian beating Karjakin with the black pieces in the Italian opening:
https://lichess.org/study/HwXovdRZ/JDC5C6Rz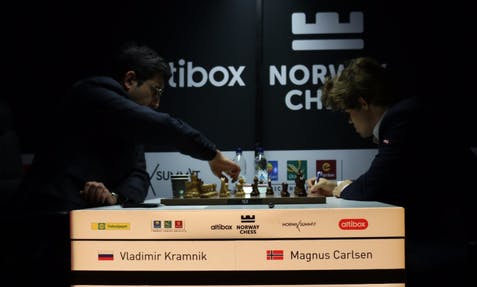 Make sure to follow @lichessorg on Twitter to get updates from the tournament throughout the day!