The blitz opening of Norway Chess 2017
It has been a great first day for the Norway Chess tournament. Lichess is present in Stavanger to get every second of the action!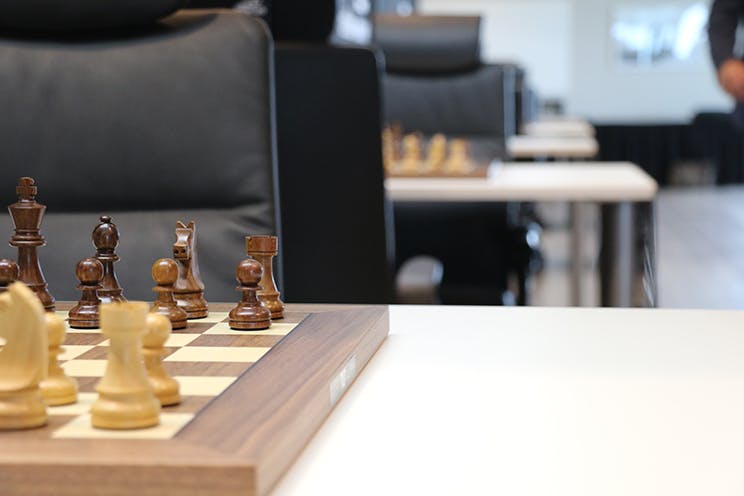 The strongest tournament in the history of chess started yesterday evening with the opening press conference and the blitz tournament. It is a fairly important phase because the winner of the blitz tournament gets to pick their start number in the main tournament and the top five will get the advantage of playing five white games. As we all know, playing an extra white game could be game changer with such a strong and close line-up.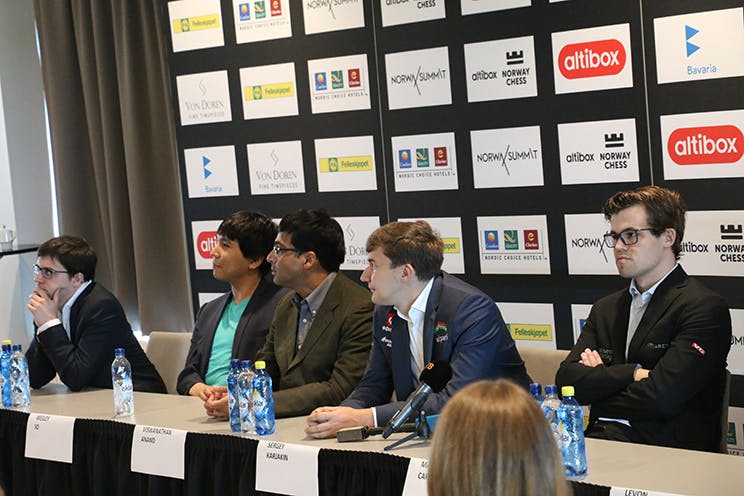 The press conference started an hour before the first blitz game. Nigel Short and Dirk Jan ten Geuzendam were asking each a question to the players starting from the lowest rated to the highest. It was all in a good atmosphere with Dirk explaining that MVL was the highest rated player to sleep on Nigel's couch in London, and everyone gently teasing Kramnik for being the veteran in such a young line-up.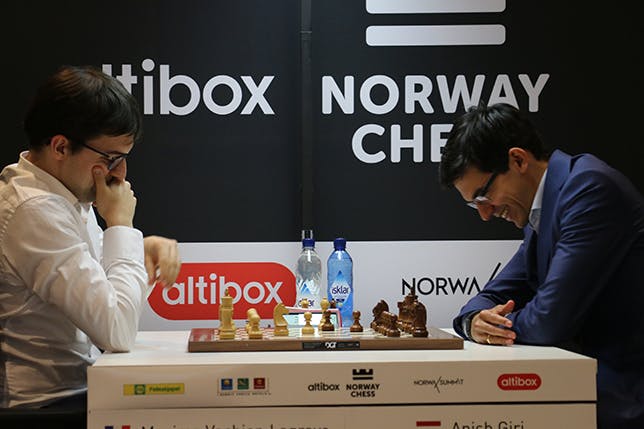 Anish Giri explained that it was a particularly strong tournament: there isn't one or two weaker players who are the usual targets for the rest of the line-up. As he explained that, he chose to talk about Jon-Ludvig Hammer as an example of what would be an easy target, and Magnus couldn't contain a surprised look. But the World Champion had already planned on his response to tease Anish through Twitter at the end of the blitz games where Giri did awful, finishing with 1½/9:
The great winner was Magnus Carlsen, finishing with 7½/9, two full points ahead of Hikaru Nakamura and Levon Aronian who are second and third. His rating performance of 3069 was as impressive as it gets! His win against Sergey Karjakin, who finished 6th, was cited as his best game of the day and has been analysed by our one and only IM lovlas:
https://lichess.org/study/Gs2axTtg/mIHKPwrU
Today, the classical games start at 14:00 CET and because Magnus won the blitz tournament, he chose the third spot which means he will play Wesley So in the first round. A very interesting choice that is certainly strategical: after all the talk about Wesley's recent performances, he wants to prove that he is still the only King of chess.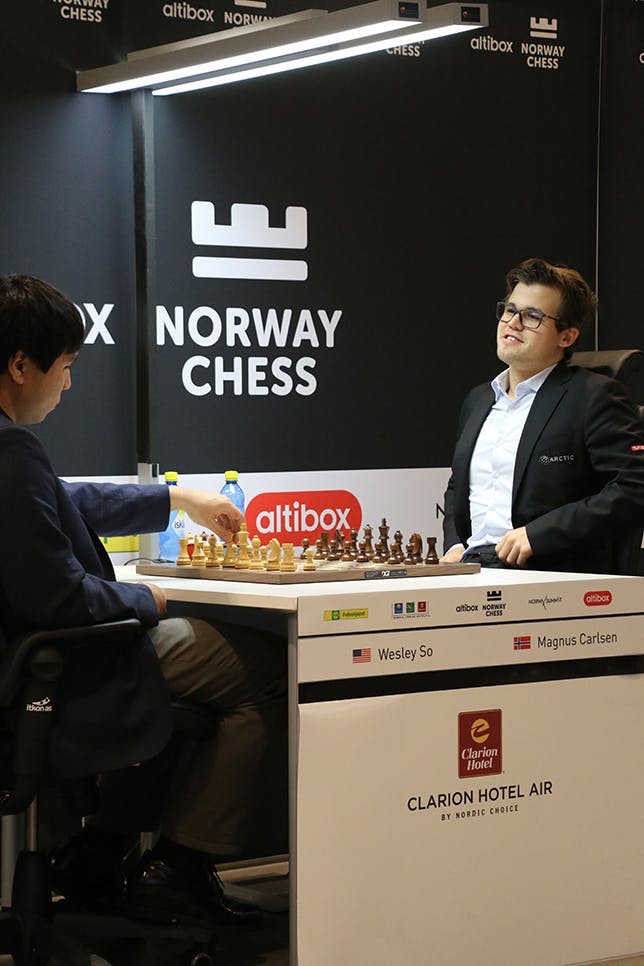 I will keep reporting and posting my pictures throughout the tournament, stay tuned!