Crazyhouse World Championship: the Candidates
Follow the eight remaining players as they battle it out in a round-robin crazyhouse tournament to decide the 2017 World Champ.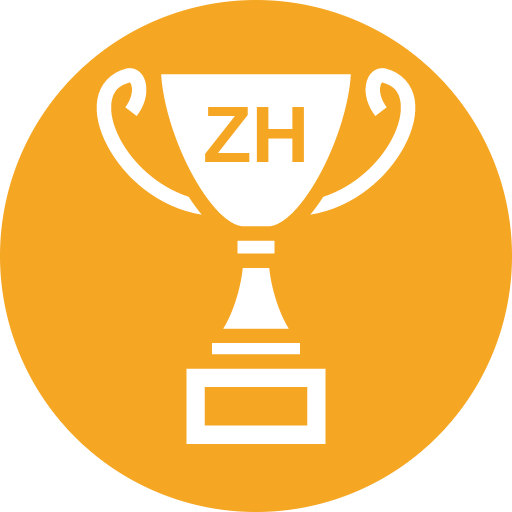 The Crazyhouse World Championship has just reached its most exciting stage. An intensely competitive knockout tournament featuring most of the world's strongest crazyhouse players, starting two months ago with qualifying rounds and progressing to the current stage with the recent conclusion of the Round of 16, has whittled the field down to the last eight players. These eight players— longtime legends of the bughouse and crazyhouse community to a man—will battle it out in the upcoming round-robin Candidates tournament for a $460 purse, a shiny new lichess profile trophy, and the prestige of being crowned the first Crazyhouse World Champion.
Those of you who competed in chess.com's 2016 Crazyhouse Championship will remember that JannLee (Justin Tan) and chickencrossroad (FM Dan Yeager) shared first place in a Swiss-style crazyhouse tournament, the first event of its kind, wherein all competitors slugged it out simultaneously in one big arena. Now the Crazyhouse World Championship, right here on lichess, is capitalizing on this momentum by hosting a properly robust, structured competition roughly modeled on the format of FIDE's World Chess Championship cycle.
So how can you follow this tournament and who are the final eight Candidates?
The Schedule

The first match has just concluded. The rest of the Candidates rounds are currently being scheduled. Stay up to date in the Candidates Calendar where confirmed matches will be posted as they come in!
The Candidates
Jannlee has widely been considered the strongest crazyhouse talent in the world for well over a decade. For a glimpse into what makes this guy tick, check out his 2016 interview. More recently, he's been an incredible ambassador for this variant, producing premier bughouse and crazyhouse video content on his Youtube and Twitch channels (linked below). He's covered every round of the tournament so far, from his 6-0 victory over vlad_sensei in the round of 64, to his 6-2 win over svenos in the round of 32, to his thorough 6-0 trouncing (ouch!) of yours truly in the round of 16. Be sure to follow him perform live in the Candidates!
Highlight Rd of 16 Game:
https://en.lichess.org/hoW1LUZa
Luft earned his Candidates berth with a barn-burner of a contest in the round of 16 decided by a narrow 8-6 game margin in overtime against the crazyhouse and bughouse powerhouse #15 IM Bugzilla (2651). Luft's playstyle is exceptionally solid and precise.
Highlight Rd of 16 Game:
https://en.lichess.org/SCnumyZ9
Twelveteen advanced 6-3 over #14 IM penguingim (2660) in the round of 16. TwelveTeen is distinguished in this contest as perhaps the likeliest challenger to JannLee, due, firstly, to boasting the closest head-to-head record against Jann of any player (346-376), and, secondly, to his reputation as one of the greatest (if not the greatest) FICS bughouse players of all time. Twelveteen, bursting with energy at 17 years old, will take every opportunity to conjure up an explosive tactical maelstrom--his style is fast and furious!
Highlight Rd of 16 Game:
https://en.lichess.org/IwSOjYPY
mastertan advanced 7-5 over #13 B0N0B0 (2673) in the round of 16. mastertan is another immensely respected figure of the crazyhouse community, a perennial staple of the top 10 on both FICS and lichess and an author of his own exceptionally illuminating crazyhouse blog. mastertan's style, as attested in his blog, is based around practical, intuitive exploitation of color complexes.
Highlight Rd of 16 Game:
https://en.lichess.org/STTu2ugn/black
chickencrossroad advanced 6-1 over #12 sexy_and_i_know_it (2713) in the round of 16. chicken is right alongside TwelveTeen in the discussion of greatest bughouse players of all time, and brings this prowess to crazyhouse with such a sharp, aggressive style that the likes of IM Danny Rensch contends that he plays crazyhouse as if it were bughouse.
Highlight Rd of 16 Game:
https://en.lichess.org/aClohcDX
xuanet advanced 6-3 over #11 LM Atrophied (2718) in the round of 16. xuanet, like mastertan, is a staple of the top 10 and a frequent competitor on JannLee's channel. Equally at home in deep theoretical discussions and in wild, complicated positions, xuanet brings his own dangerously creative flair to the game.
Highlight Rd of 16 Game:
https://en.lichess.org/MoGlbF7k
eekarf advanced with a puzzling 6-0 default over #9 saturos (2760) in the round of 16. Despite being far less active than anybody else in the field, eekarf is certainly no less a threat and fully deserves his place in the Candidates. Because he's less active on lichess than elsewhere I don't know him well enough to describe his crazyhouse playstyle, but he is the reigning winner of the annual Berlin Bughouse tournament!
NM blitzbullet advanced 7-5 over #7 IM opperwezen (2775) in what was without doubt the most spectacular upset of the round of 16--a testament to how well blitzbullet's advanced understanding of chess (presently ranked #2 in lichess classical!) translates to the crazyhouse board. IM opperwezen is known as one of the strongest and most versatile players on lichess, presently claiming top 10 ranks in bullet, blitz, 3-check, chess960, and crazyhouse, so for blitzbullet to take opperwezen down bodes extremely well for his form going into the Candidates stage of the tournament and makes him one of the hottest contenders.
Highlight Rd of 16 Game:
https://en.lichess.org/gRZB1cqn
Ratings given in parentheses represent pre-tournament average of peak rating and live rating for seeding purposes.
The Tournament
So what has happened in the tournament so far? Well, burpcow earned the Round of 64 Game of the Week prize for emerging the victor of this titanic struggle; sexy_and_i_know_it co-leads the prediction tournament with mathace after the round of 16 with 84 points; and, until the most recent round which featured the aforementioned blitzbullet upset over opperwezen, the highest seeds advanced like clockwork.
Now that we're in the Candidates stage, things will proceed a bit differently. Every player will play one full match against each of the seven other Candidates where each match consists of a 10 game series at a time control of 3+0. The top two finishers of the Candidates tourney will then face off against each other in an extended best-of-60 match, taking place over three weeks, for the title. See the full rules here. Thus, with 28 unique matches in store between the world's best players in the Candidates tournament, we're anticipating an absolute treasure trove of top-tier games--possibly the best that crazyhouse has ever produced!
For more information and full tournament coverage, follow the links below.
General:
Coverage:
Final Thoughts
Fancy yourself a strong crazyhouse player, but missed your chance to compete in this year's Championship? There's always next time! The Crazyhouse World Championship will be an annual event, hopefully bigger and better with each iteration. Join the event next year and cement your name in history as the second world champ!
Interested in this variant, but new and don't know where to start? Check out this crazyhouse overview and join us for all bughouse and crazyhouse discussion at the dedicated subreddit.
Lastly, we are in the process of seeking out professional-grade streamers to cover the Final (and ideally the Candidates as well)--so if you host a reputable channel and are interested in casting this event, please reach out to myself or FischyVishy. A huge thanks goes out to FischyVishy for his incredible effort organizing this tournament and putting up the $400+ purse. He's already committed upwards of 100 hours into this event, and there's still a long way to go, so if you enjoy following this event at all the credit goes to him!