London Chess Classic: Round 3
Sorry for the delay, I was at a family event - here's the late highlights of round 3!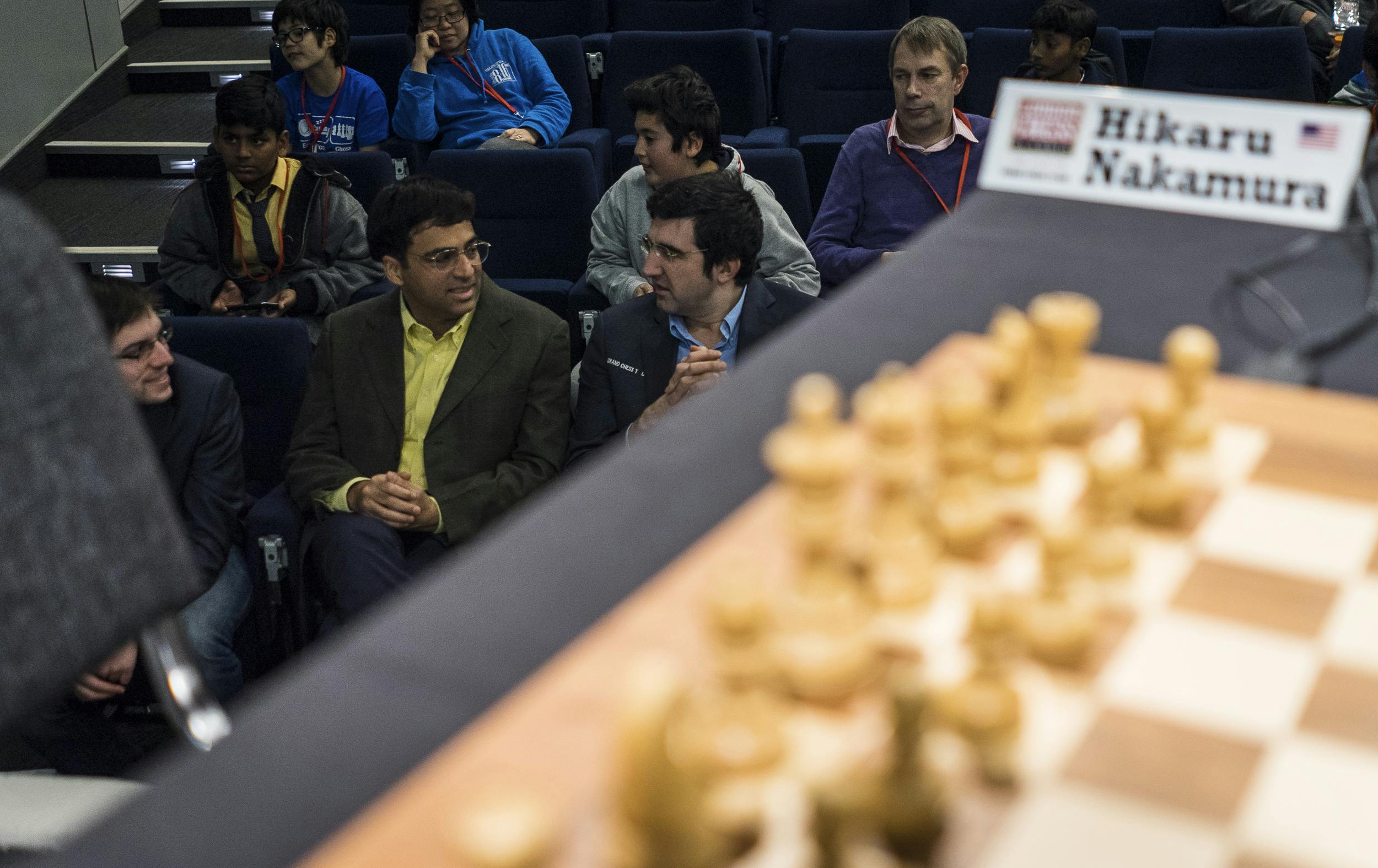 Round 3 of the London Chess Classic, and the birthday curse – previously affecting Nakamura in a blunder-ridden opening which cost him his game against So – continued, with Nakamura transferring the curse on to Viswanathan Anand (who was celebrating his 47th birthday), giving Nakamura his first win of the tournament.

Meanwhile, across the other four boards, we saw four draws, with Wesley So being tested by Levon Aronian and receiving his first non-win result. British number 1, Michael Adams, managed a draw against Giri despite being a pawn down, giving him his first positive result of the tournament. Misfortune struck Veselin Topalov again after a mistake threw away a decisive result again, this time playing Maxime Vachier-Lagrave.

Maxime Vachier-Lagrave (FRA 2804) vs Veselin Topalov (BUL 2760)

MVL, coming off a loss yesterday against Anand who had prepared a line especially for him, found himself in trouble again after playing a Berlin Defence with the unusual 12 g5, played decisively by white in 2010's Baklan v Buhmann. Black kept up the pressure, and by move 30 had good winning chances against white. Stockfish, for example, gives the position -1.5, and suggests moves which keep up the pressure against white, such as 30… Qf5.

Instead, black struggled to find a winning series of moves, which Topalov later intuitively admitted he felt must have been there. Allowing a queen exchange, the game eventually fizzled out to a draw, which MVL later implied he thought was quite fortunate.
https://lichess.org/study/QkqbvW0f/6IwPpYit

Hikaru Nakamura (USA 2779) vs Viswanathan Anand (IND 2779)

From ratings alone, this match up looked as if it should have gone to a draw, but that overlooks the previous nature of their match ups. Nakamura, who famously struggles against Carlsen in classical length matches (Carlsen is +12-1 up), has no such struggle at all against Anand, and before this encounter was +7-2 against him.

White played d4, and the opening took on features of the Indian Game before transposing into a Queen's Gambit Declined set up. Interestingly, up to move 7 when the game entered novelties, both Carlsen and Kasparov had played the same position as black (a draw and win for black, respectively). On move 22 Qd2 was played, seemingly offering a pawn with no compensation (after 22… Bxc5 23 dxc5 Qxc5). Curiously, Anand didn't seem to spot this until it was too late, then played inaccurately facing a trapped queen on move 28. Black received decent compensation for it – a knight and a rook, but by move 40 had a hopeless position and resigned a few moves later.
https://lichess.org/study/QkqbvW0f/8qnVIwmk

Levon Aronian (ARM 2785) vs Wesley So (USA 2794)

In possibly the most exciting game of the day, So demonstrated a deep knowledge of the Symmetrical English, seemingly punishing Aronian with an early whirlwind of attacks with a pesky knight, removing Aronian's castling rights and removing his dark squared bishop from the game by move 10. Conversely, this allowed Aronian to rapidly develop his pieces, and by move 20 had achieved a position which looked as if white had the initiative.

Some unusual queenside-rook manoeuvring by Aronian on move 22 led So to think for nearly an hour trying to find a way to defend his weakness – thinking which paid off, as So played the defence perfectly and had equalised 10 moves later. With an even number of rooks and pawns in the endgame, Aronian and So agreed to a draw.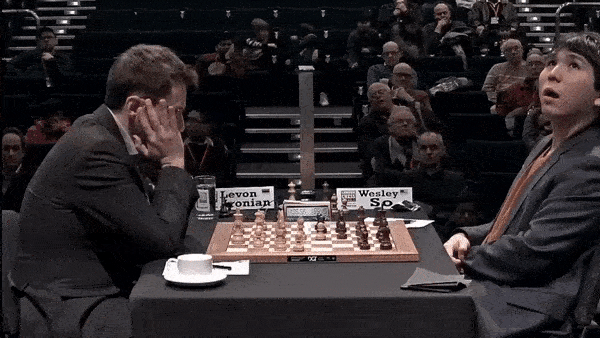 Regardless, this game shows that So – who has been winning imperiously and possibly highlighting himself as next year's possible World Chess Championship challenger against Carlsen – no small feat for a player who closed the 2700 – 2800 gap over the past 3 years, can still be tested. So, is, however, leading the pack on a very impressive 2.5/3.
https://lichess.org/study/QkqbvW0f/7ziQeqD5

Michael Adams (ENG 2748) vs Anish Giri (NED 2771)

Giri responded to Adams' 1 e4 with a Sicilian, now his 11th Sicilian in as many games with the black pieces when facing 1 e4. Giri, with a d5 pawn break in the early middlegame, looked to have the initiative, and it looked like Adams would be facing his third defeat in as many games when Giri was a passed pawn up. Adams responded beautifully though, and held his nerve as the longest match of the London Chess Classic happened, with both players agreeing to a draw on move 62.

Undoubtedly, the mini draw streak must be frustrating for new father Giri, and he will soon be looking desperately for wins. On the other hand, a good result for Michael "Mickey" Adams who is looking as if he has put his last two games – both of which he lost by blundering under time pressure – behind him.
https://lichess.org/study/QkqbvW0f/Mvw5tpxg

Fabiano Caruana (USA 2823) vs Vladimir Kramnik (RUS 2809)

Caruana and Kramnik (the world's numbers 2 and 3 respectively) battled it out with a Giuoco Piano, with Caruana looking like he had the upper hand for most of this heavyweight bout. Kramnik defused Caruana's attacks with solid play, and a finishing tactic which, whilst leaving him a pawn down, allowed him to consolidate a draw.
https://lichess.org/study/QkqbvW0f/ohdhirXb

After round 3 of the London Chess Classic, Wesley So remains in the lead with an impressive 2.5/3. Following him are Kramnik, Aronian and Caruana all in joint second with 2/3. Following on, Anand, Nakamura and Giri are all equal on 1.5/3. MVL on 1/3 and then Adams and Topalov both on 0.5/3 are bringing up the bottom of the pack.

Theo Wait (Cynosure) is attending the London Chess Classic on behalf of lichess.org. He would like to thank Malcolm Pein, for arranging a press pass for lichess.org, and for organising such a brilliant competition. He would also like to thank his fellow staff members lukhas, FM lovlas, nojoke, bosspotato for proof reading, editing, and checking all aspects of this article.