Crazyhouse FightClub
Featuring crazyhouse champion JannLee!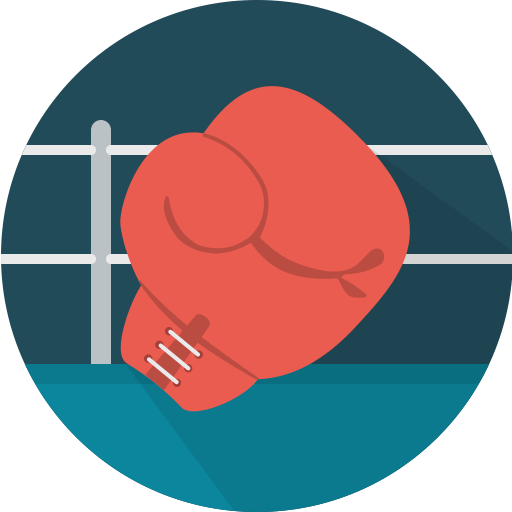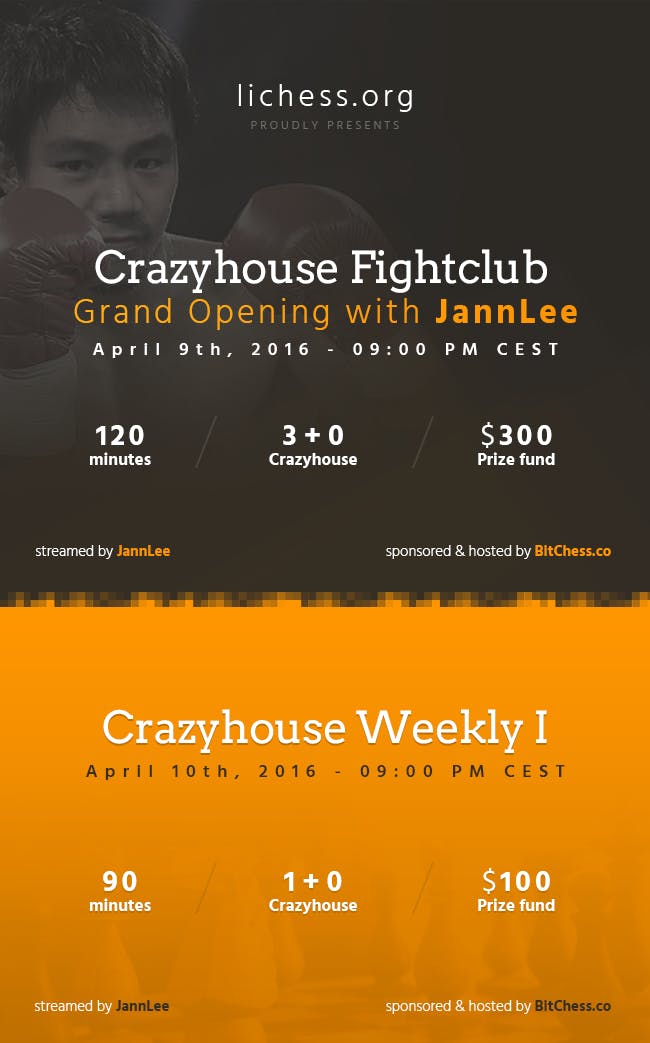 You may remember the interview of JannLee, the best crazyhouse player in the known universe.
Now he's on lichess hosting a huge tournament, and he's going to live stream it!
Where: Livestream and lichess tournament
When: Saturday, April 9th, 7PM GMT. See local date on the tournament page.
Prize fund: 1st = $50, 2nd = $35, 3rd = $25, 4th = $20, 5th = $15. Plus every 100th place gets a $5 prize. All prizes paid in bitcoin.
As usual, free and open for all. Enjoy!
Read more: