Meet the Team!
Lichess Team
Announcements
Learn about the volunteers who make lichess possible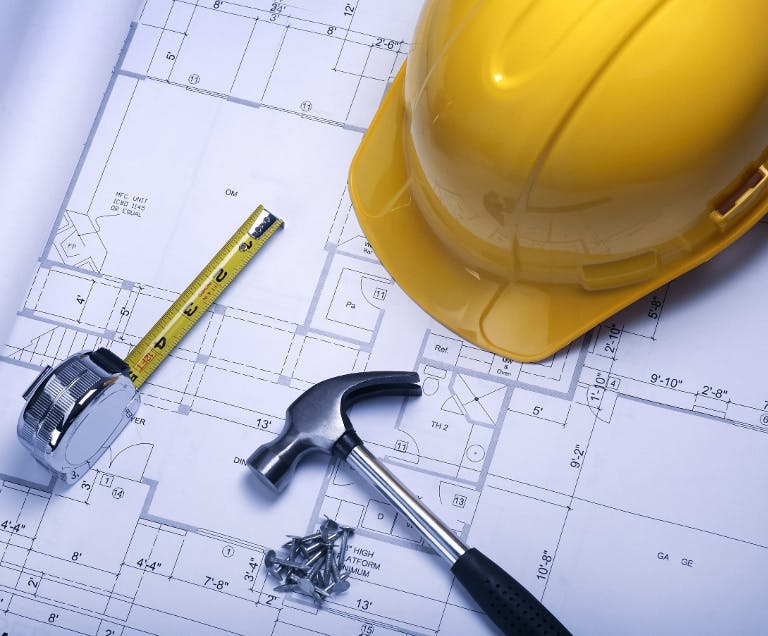 Today we'd like to present you the awesome team that makes lichess real, day after day. This handful of volunteers is continuously debating, designing, coding then maintaining the website. We also moderate the communications, and lead a never-ending war against cheaters. With great success!
Thibault 'Ornicar' Duplessis
Why, hello, I'm Mr. lichess! A 29 years old French dude who likes playing bughouse, drinking fine wine, and writing code all night long.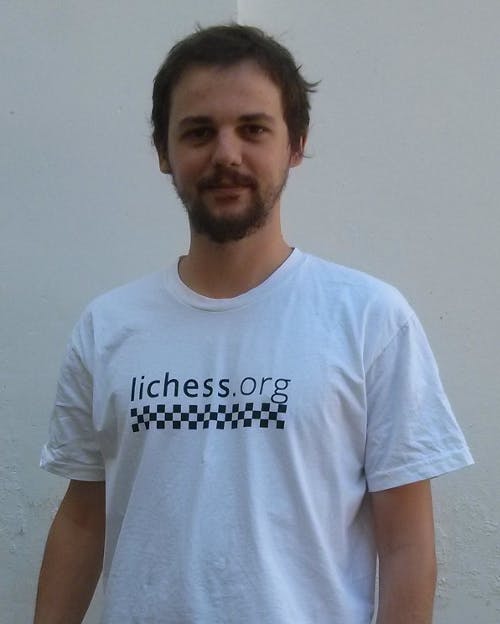 Within Lichess
This site is my hobby, so I've done pretty much everything until the great guys below arrived to help me out. It started as an experiment of real-time online gaming 5 years go. I had no idea what this little new project was about to become!
Since then, I've been coding like crazy to create the features we now use and love on lichess.org. I work on lichess every day - or rather every night, because I have a job - at prismic.io. A programming job, of course. People say I spend too much time writing code, and it's a vast understatement.
I'm also the guy who runs the servers, and wakes up when one goes down at 4AM. If something goes wrong on lichess, you can safely blame me. And if something works well, you can definitely thank me :p
Outside of Lichess
I'm a Linux enthusiast, I use a weird keyboard with the Colemak layout and I can ride a bike without any hands.
When I'm not coding, I'm usually travelling around the globe. I've been seen dancing in Recife carnival (Brazil), climbing the Vatnajökull (Iceland), drinking vodka in Kyrgyzstan. Or refactoring lichess backend in the Amazonian forest (French Guyana).
My chess level is appalling but I still love playing with friends while having a few beers in a Paris pub.
That said, I can totally destroy you at Super Street Fighter II.
James 'Clarkey' Clarke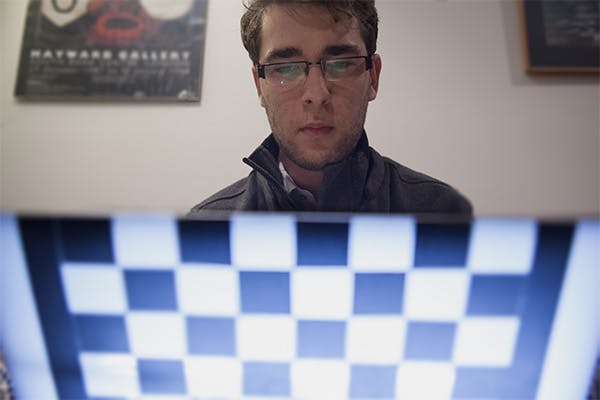 Above Image: Me and my Macbook with DIY chessboard vinyl wrap.
Within Lichess
You may recognise me from previous blog posts, posts to the forum, and other regular site lurkings as I handle most of the site's PR.
I joined the site in late 2011 after I noticed this neat looking simple chess website on a friend's dad's computer when I was first learning how to program - it was complete serendipity. Since then I've been an avid user of the site, and on Boxing Day 2013 I became a member of the moderator team, or as we like to call ourselves lichess' kitchen. (hell of a Christmas present for me!)
As Thibault describes me, I'm the mastermind and brains trust behind many key decisions and project plans that are carried out on the site. I concern myself with the big picture and long term goals of the site, all the way down to the finer minutiae.
If there's a pixel out of line on this site, rest assured I'm probably aware of it. If there's a UX issue, not matter how tolerable, I will seek to make it better. If you don't notice anything wrong with this site, that's because of the tireless hours me and the mods have put into testing every crevas of lichess.
On the other end of the spectrum I investigate and develop possible implementation methods for future features. For recent example: most of the look and feel of pools has been a result of my input; the pools wouldn't necessarily have a lobby page in some implementation models.
Fun fact: I have made several hundred mockup images regarding site modifications, and continue to make mockups to this day. (sneak peak)
Outside of Lichess
For the rest of the time I'm either studying for my bachelor's degree of mechatronic engineering at UNSW, Australia; playing Team Fortress 2; or finding a good movie to watch. Professionally, I give mathematics support to programmers to solve real world problems.
Theo Wait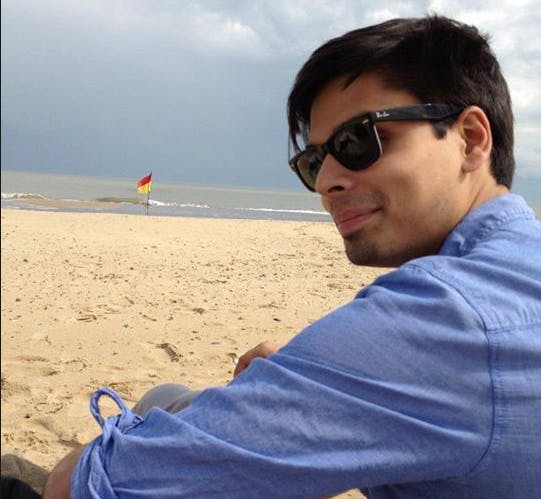 Within Lichess
I found lichess.org through a forum in 2012. Although I had been playing chess (mainly over the board) for the previous two years, with lichess I really began to play chess extensively and exhaustively. I completely fell in love with the site, the design, and the philosophy behind lichess.
I initially provided some Russian translations to the site, as I was studying Russian and History at University College London at the time, but mainly focussed on improving my chess ability. I look back now, surprised at the amateur mistakes the me from two years ago, and 400 rating points ago, made.
I am the most recent moderator to the site. I mainly focus on anti-cheating, as well as complaints about player-to-player interaction. I wrote (and continue to write) the Terms of Service for the site, aided by my current study of Law at the University of Birmingham.
Although unknowledgeable currently in the ways of coding, it appears James and Thibault are willing to take me under their wings and help guide my learning of it, for which I am already grateful.
Outside of Lichess
Amusingly I'm the Chairman of Birmingham University Chess Society. When I'm not absorbed with chess or law, I'm usually thinking up businesses which I intermittently work on, with one due to come out (hesitantly) at the end of this summer.
When I'm not doing that, I'm probably in holiday mode, in which case you'll find me chilling out on my friends houseboat, drinking beers, playing chess (unsurprisingly), listening to Kino and other Russian greats, and reminiscing about Central Asia. He writes an awesome travel magazine roughly every quarter, so if you've ever had a passing interest in Kyrgyzstan, read up on it here: http://www.thespektator.co.uk/
Finally, I'd like to take this soapbox opportunity to thank MRF for being incredibly patient with me when I'm playing chess, and saying "one second!" roughly 60 times a minute.
But also...
We'd like to thank all the other staff members, past and present, who dedicated some of their time to make lichess.org happen. Namely: legend, smiling_bishop, Chubakka, Mephostophilis, Iron_logician, luminosity, claymore.
Thanks to its open source development model, lichess creates a virtuous circle of contributions. This is a direction we're glad to have taken, every day.